Vince McMahon and WWE as a whole have been known to sometimes go a little too far with things. Even though they are the most well-known and successful professional wrestling company of all time, there are things that happen that make fans shake their heads in disbelief.
RELATED: 10 WWE Gimmicks That Went Too Far
Whether it be exposing real life controversies or tragedies, booking things to the point where it is far too much, giving birth to hands, stealing coffins, and so much more, it is a bizarre promotion which doesn't always act like the huge megapower that it is. In the 2010s, even though a lot of WWE was toned, there were some occasions where they went too far, both inside and outside of storylines.
10
Dean Ambrose's Heel Turn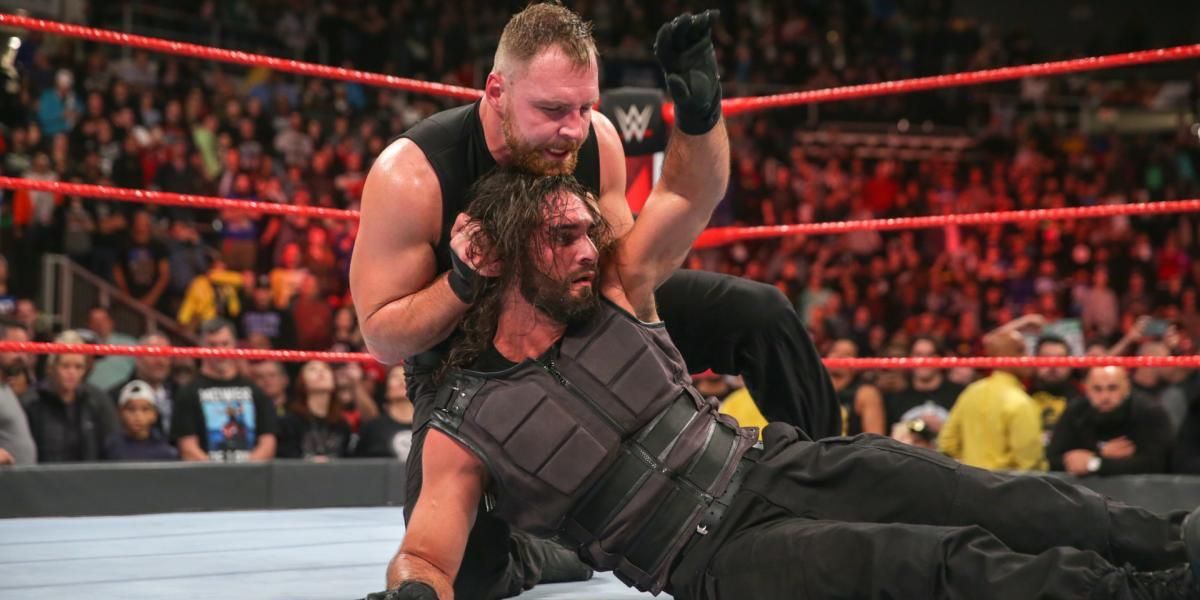 Dean Ambrose was in dire need of a heel turn in late 2018, however the way it happened and what after it was truly too much. Ambrose turned on the night in which his close friend and on-screen Shield ally, Roman Reigns, announced that he was battling leukemia.
The heel turn took advantage of that, and in promos afterwards he was even made to reference Reigns' cancer and how he somehow deserved it. The whole heel turn went too far in a poor direction, which involved Ambrose being a germaphobe too. It was a shocking use of real life events to create heat.
9
John Laurinaitis As An Authority Figure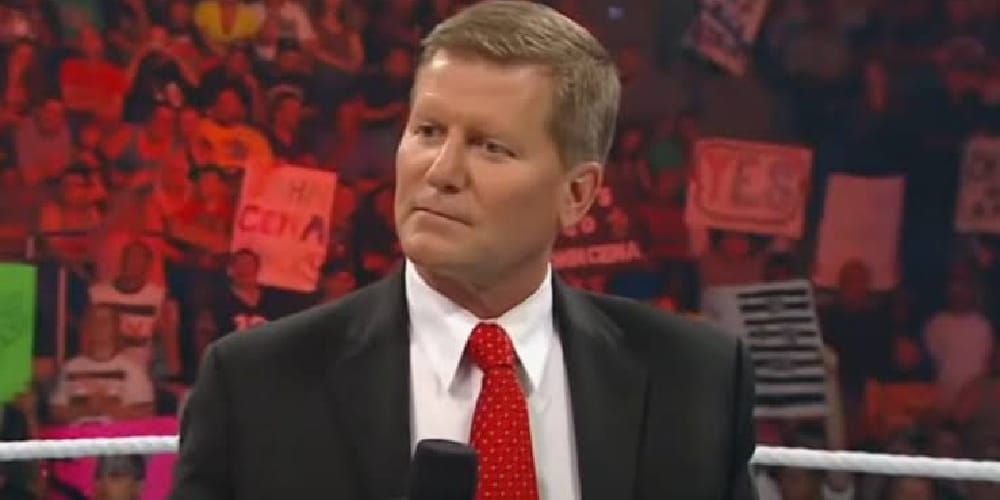 For a one off month or so, John Laurinaitis as an onscreen authority figure wouldn't have been too bad. However, in classic WWE fashion, they went too far when it came to his presence on TV, and his time on Raw and SmackDown lasted for a good year.
He was at the forefront of storylines, feuding with the likes of CM Punk, Triple H, and John Cena, and none of those feuds were entertaining in the slightest.
8
Exploiting Paul Bearer's Death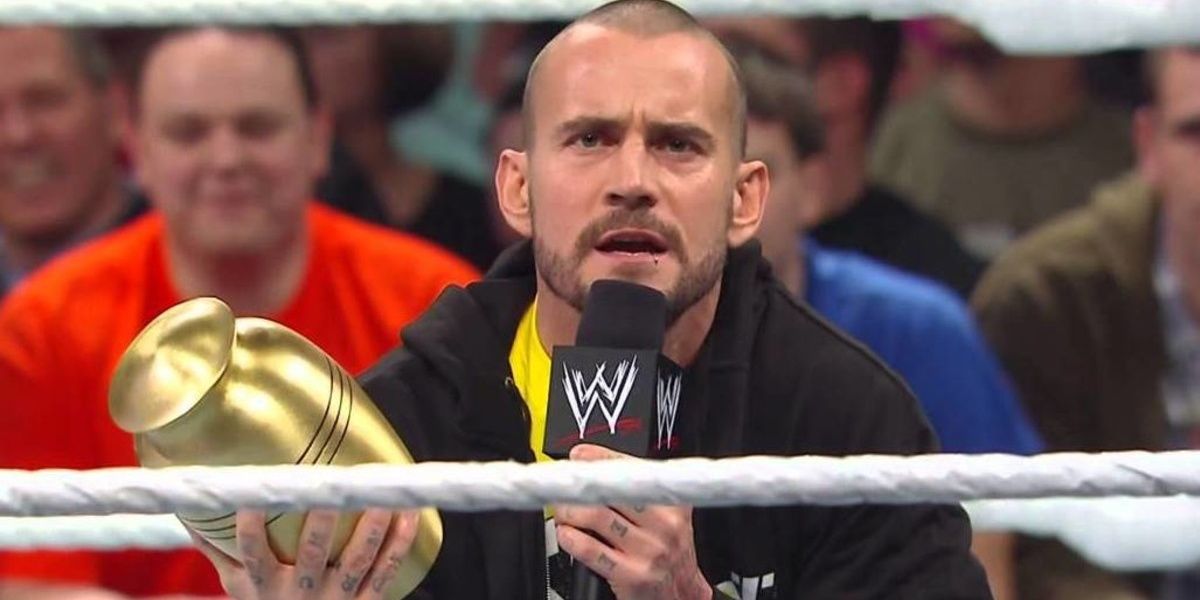 The passing of Paul Bearer was a tragic one, but it was highlighted in such a distasteful way on WWE television that it was very uncomfortable to see. When his death was still raw, WWE had Paul Heyman dress up as Bearer, and also had CM Punk cover both himself and Undertaker in Bearer's "ashes".
Sure, it added heat to the storyline, but it was at the expense of being morally wrong and disrespectful to the memory of a legend. As noted by cagesideseats.com at the time, the Bearer Family did okay this storyline, but when seeing it transpire on-screen, they were left speechless.
7
Brock Lesnar Bloodying Up Randy Orton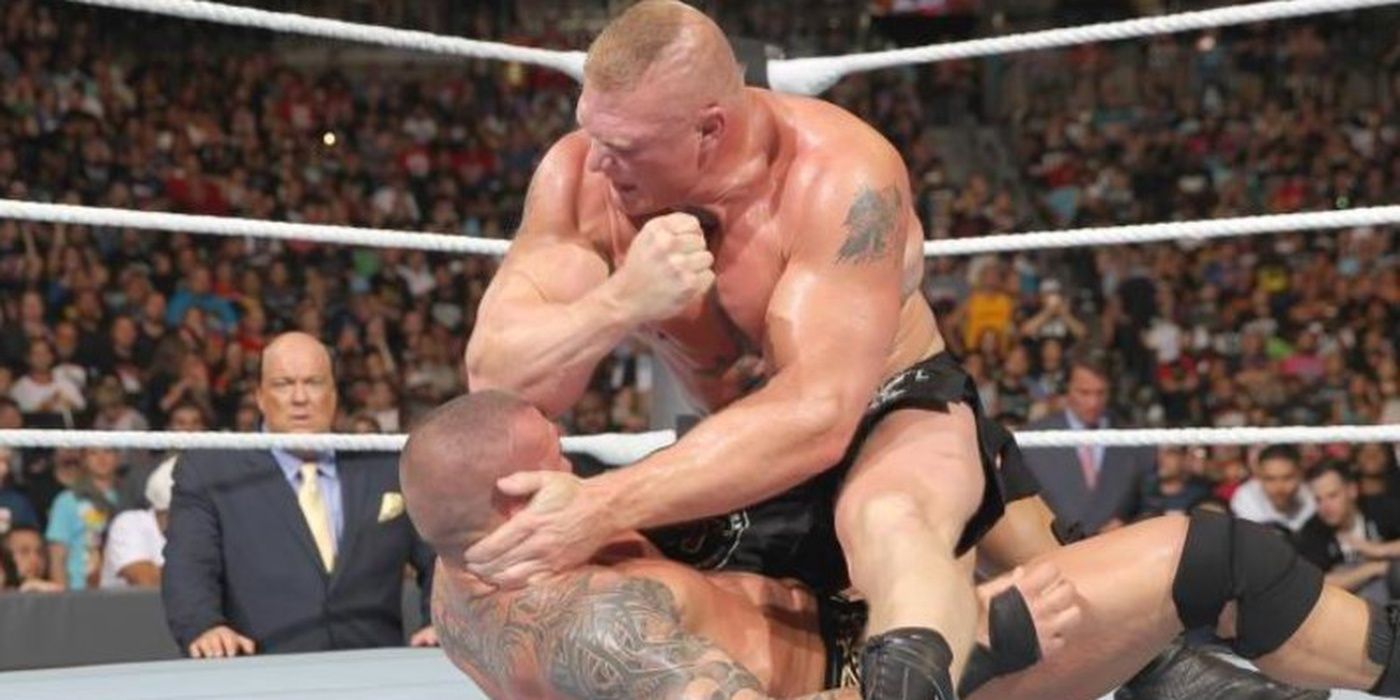 The main event of SummerSlam 2016 between Brock Lesnar and Randy Orton wasn't great, and it was made even worse when Lesnar was allowed to bust open Orton the hard way, in what was a needlessly scary spot.
Seeing Orton in a bloody mess was a horrible sight , especially when it became clear that it was a legit elbow that got him in that state. This was too much to the point where Chris Jericho believed that Lesnar had taken liberties without asking, which caused some backstage drama.
6
Making A Deal With Saudi Arabia
At a time in which the human rights record of Saudi Arabia was under a lot of criticism, WWE's decade-long deal was brought under the spotlight in all the negative ways. This didn't stop shows and the relationship to continue going ahead, with WWE's morality taking a hit.
Legends were brought back to produce some of the worst matches in history, WWE allowed wrestlers to be banned from shows due to their background, and the superstars were once allegedly held hostage too. WWE went too far here for sure, and should have backed out when they had the chance rather than doubling down.
5
Persistent Push With Roman Reigns As A Babyface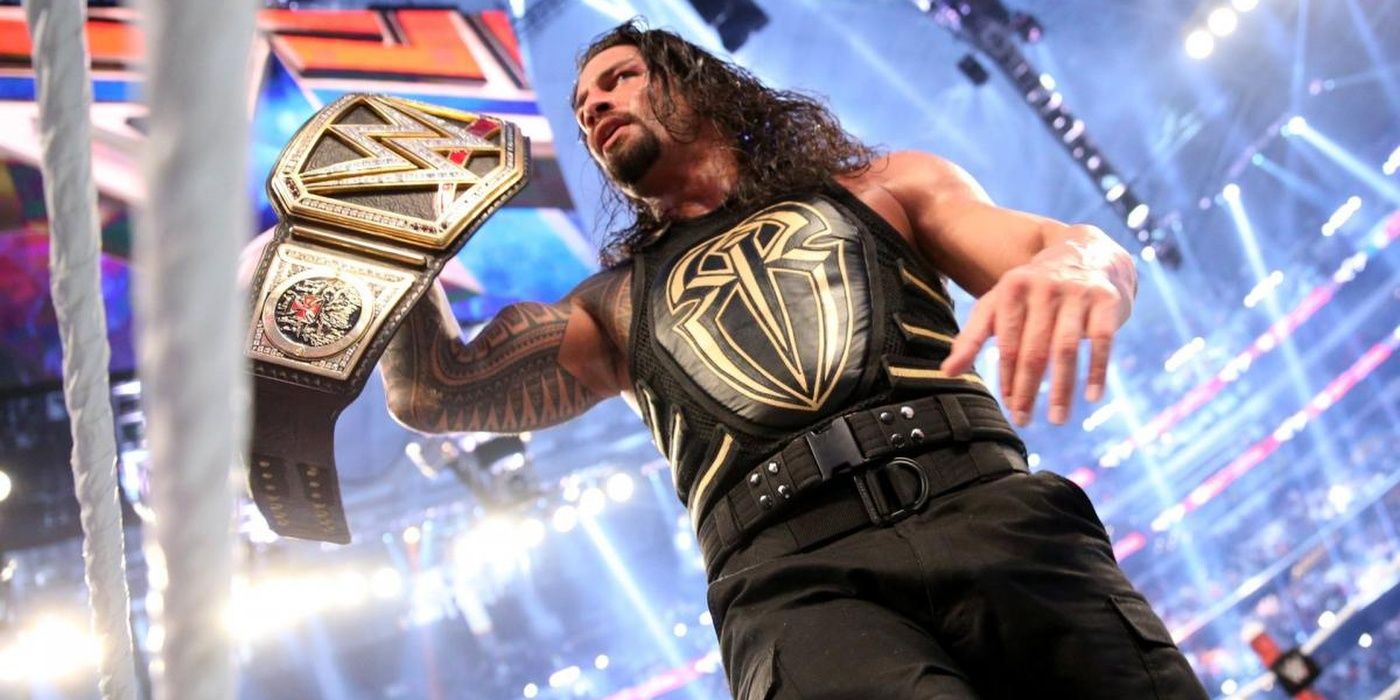 Roman Reigns' push as a babyface was clearly not working in 2015. It was under even more criticism in 2016. By the time 2017, 2018, and 2019 rolled around, it became a complete farce that WWE persisted so much to go against the fans' reaction to Reigns as a good guy.
For far too long, WWE were stubborn in their booking of Reigns, refusing to turn him heel. WWE clearly went too far here in their complete disregard for the audience.
4
Baron Corbin As Constable Of Raw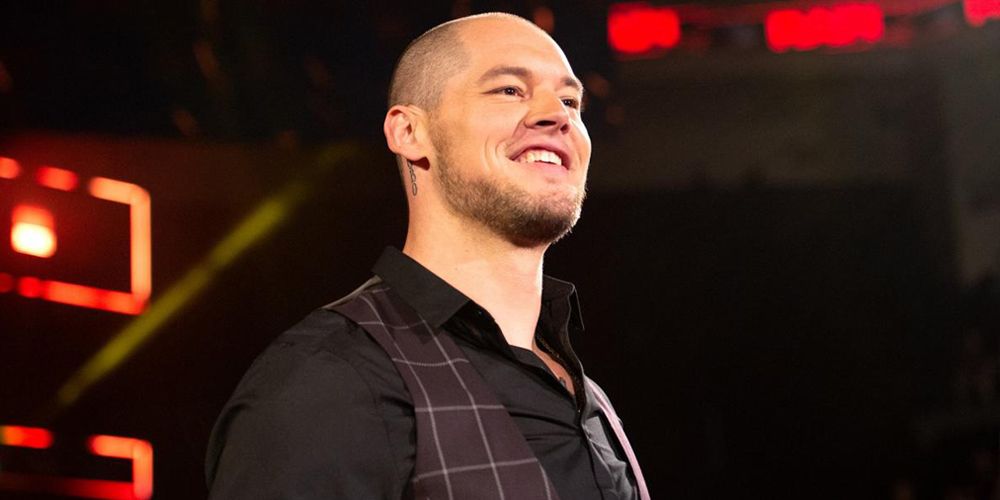 The push of Baron Corbin towards the end of 2018 was met with a lot of negativity. However, WWE didn't listen to fans once again here, and yet again went too far through sheer stubbornness.
It got to the point where WWE Raw had its worst ratings in history. This was all because WWE went way too far with Corbin being the Constable of Raw. He was all over the shows, standing tall each week, and it was painful to watch.
3
Exploiting Jerry Lawler's Health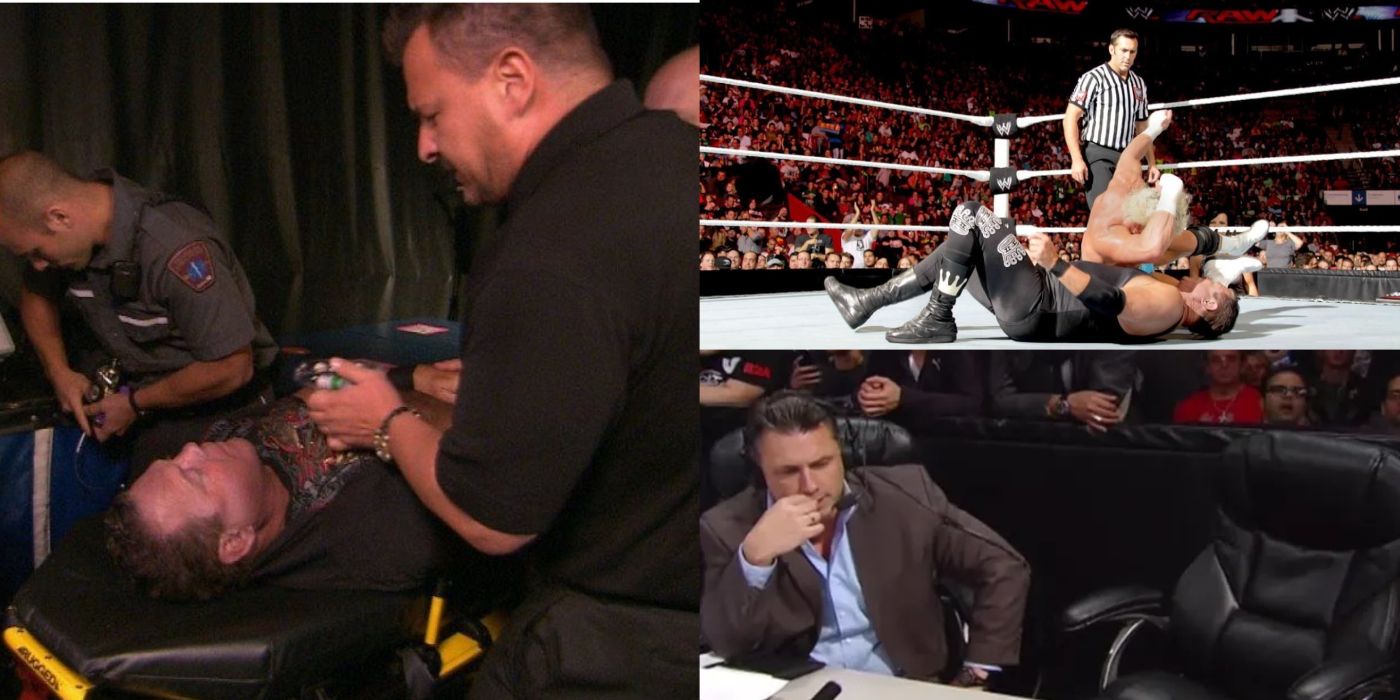 In 2012, Jerry Lawler suffered a heart attack live on air in one of the more distressing moments in WWE history. On more than one occasion, WWE have exploited this. For instance, CM Punk and Paul Heyman made fun of it in a disgusting manner, and Dolph Ziggler once attacked Lawler in the chest.
The fact that WWE did this on more than one occasion tells you all you need to know about Vince McMahon.
2
Jinder Mahal's Main Event Push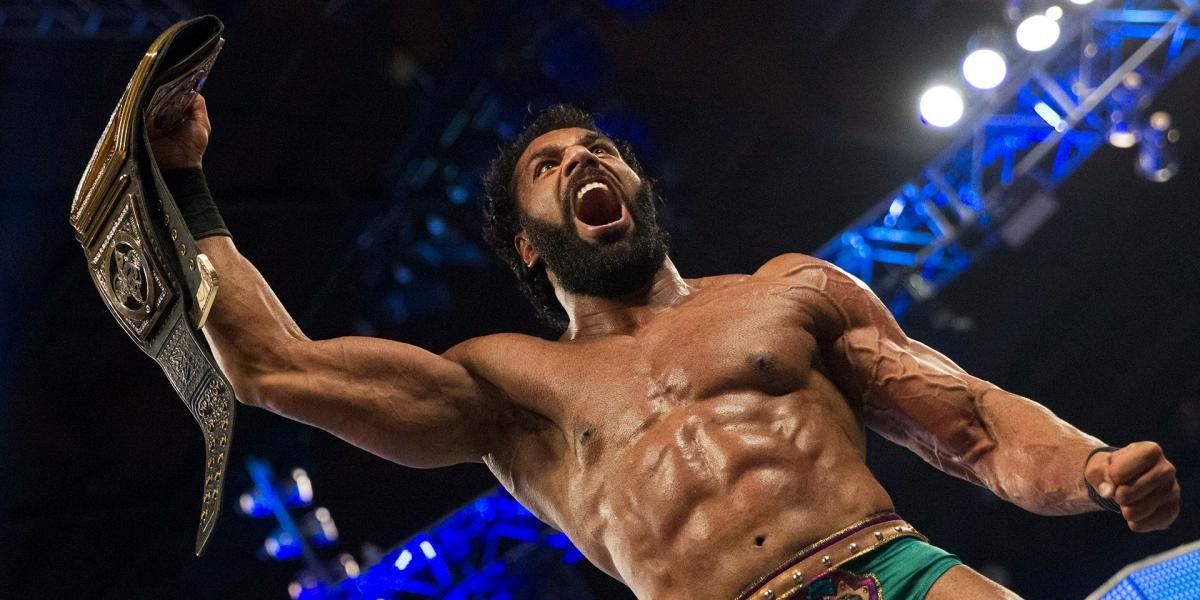 It was all well and good (just about) when Jinder Mahal earned the right to face Randy Orton for the WWE Championship. However, it went too far when he actually won the WWE Championship.
Mahal had been a jobber up until this point, and putting the biggest prize in professional wrestling over his shoulder was a failed experiment. To make matters worse, WWE allowed him to hold the belt for months, derailing the momentum of Shinsuke Nakamura in the process.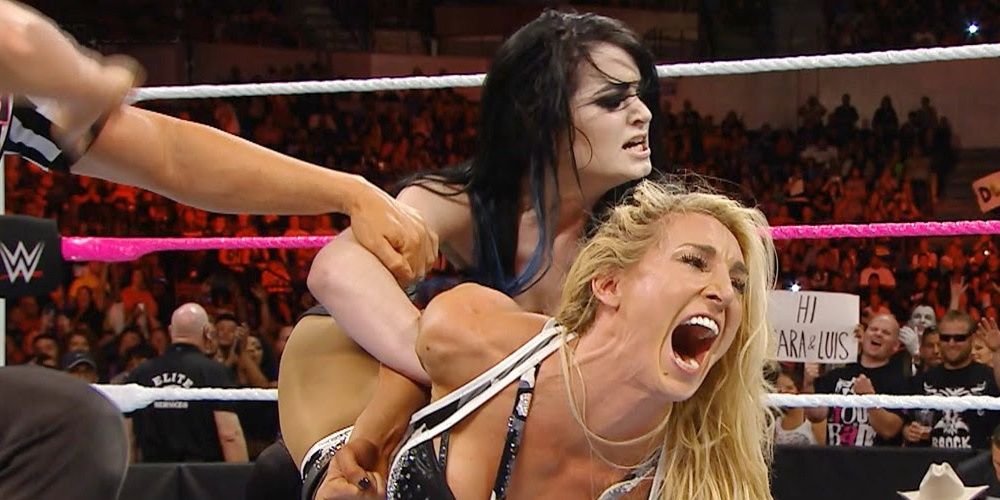 During a feud with Charlotte Flair, Paige made comments regarding the passing of Flair's brother, in what was a horribly distasteful segment and awful promotional tactic.
This was one of the worst things seen on WWE television throughout the entire 2010s, and it was the definition of going "too far".