There has been a long crossover between the NFL and WWE, from footballers participating in WrestleMania through the years to WWE's CEO Vince McMahon creating a football league after being spurned by the NFL in his attempt to buy a team. Footballers like Lawrence Taylor, Steve McMichael, Pat McAfee, and Rob Gronkowski have all gone from the Gridiron to the squared circle at various points in their careers.
RELATED: 10 NBA Players Who Would Make Incredible WWE Wrestlers
The relationship appears to be symbiotic, especially due to WWE's relationship with one of the networks that covers the league, Fox Sports, as professional wrestlers have begun appearing on NFL-related shows and games promoting WWE's television shows. Given the crossover between the two unique sports, there are several current or recently former NFL footballers that would be right at home in a WWE ring.
9
Justin Tucker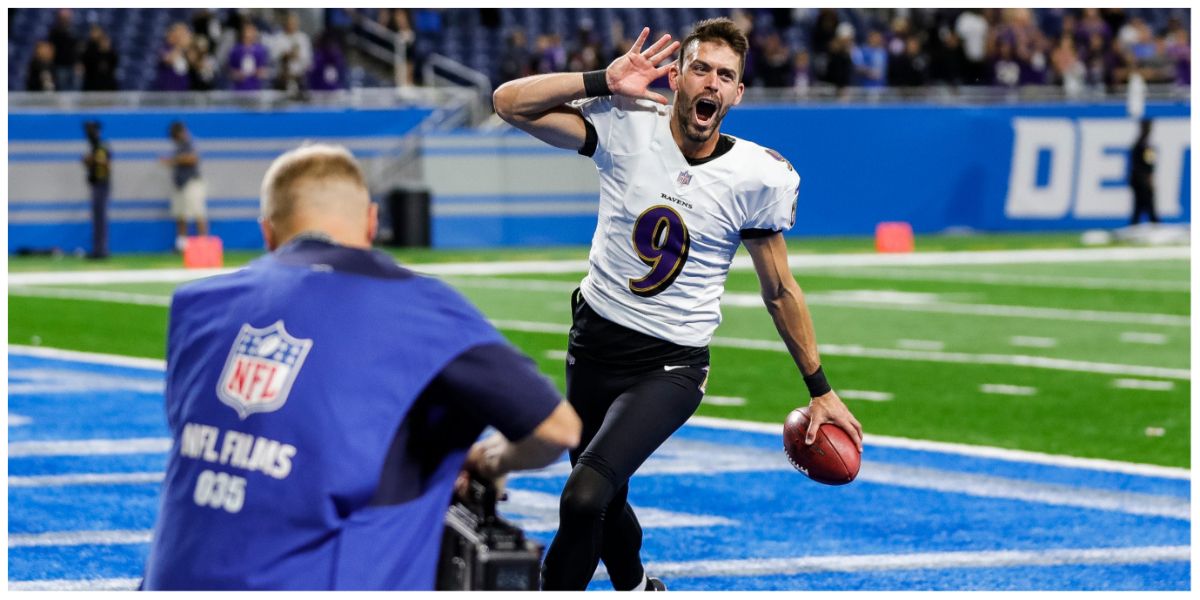 Justin Tucker is a one-time Super Bowl winner, a 6-time Pro Bowler, and a member of the 2010 NFL Team of the Decade. Tucker also holds the record for the longest successful field goal from 66 yards out. Tucker has an incredible kick accuracy rating, making over 90% of his field goal attempts. Given the strength of his legs, it's likely that he would be given a kicking gimmick, with his finishing move being a punt.
8
The Bosas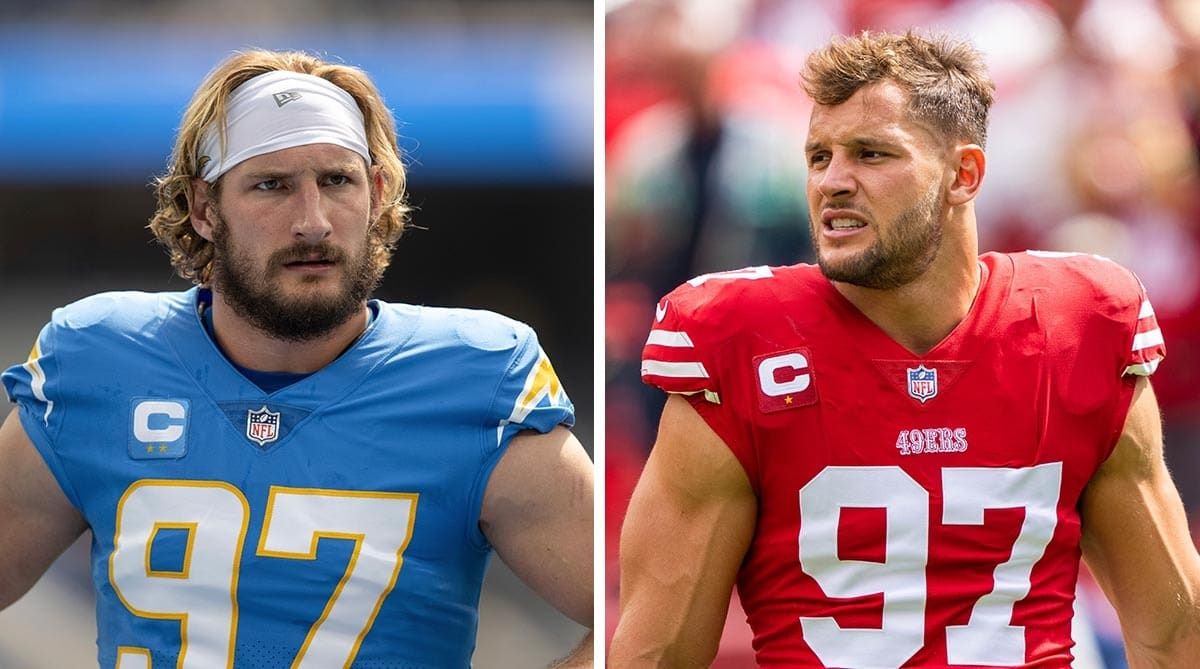 The Bosas, made up of Nick and Joey Bosa, would make a phenomenal tag team similar to the Steiners. Joey Bosa, the elder brother, is currently in his seventh year on the Los Angeles Chargers after being drafted third overall while Nick was drafted by the San Fransisco 49ers with the second overall pick.
RELATED: 10 Players Who Called Out The Refs (Were They Right?)
Given their size and strength the Bosas would make a fine powerhouse tag team, roughing up smaller tag teams with their hard-hitting offense.
7
Maxx Crosby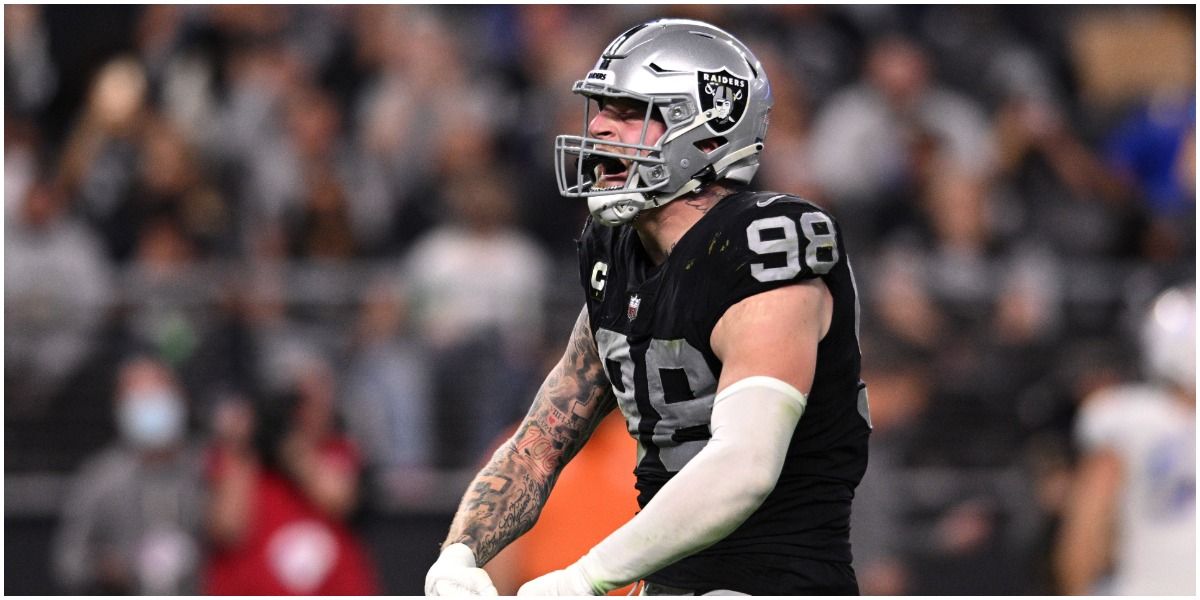 With a first name like Maxx, spelled with two X's, it's almost like he has a name destined to appear in the lights of a WWE show. Crosby is a Defensive End who plays for the Las Angeles Raiders. Standing at 6 feet and 5 inches, Crosby would also be more than able to hold his own against some of the other giants in the WWE.
6
Odell Beckham Jr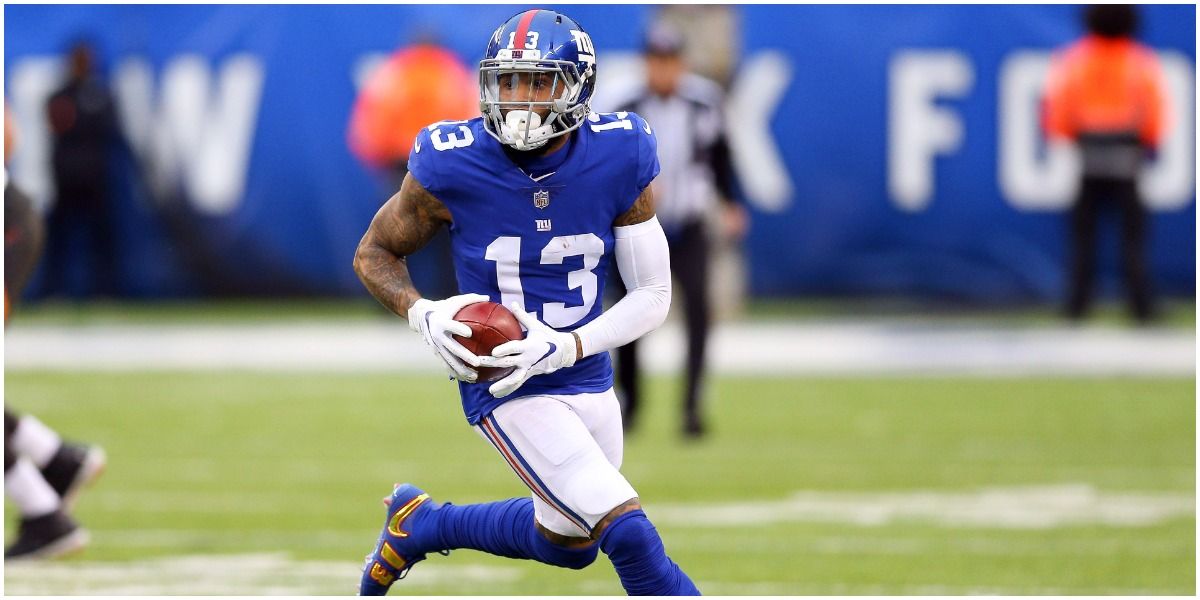 Odell Beckham Jr. is currently a Baltimore Raven having previously played with the Los Angeles Rams and the Cleveland Browns after originally being drafted by the New York Giants. Beckham is probably best known for his remarkable agility that has seen him take some impressive catches, including his famous one-handed while falling backward catch against the Dallas Cowboys to score a touchdown.
RELATED: 13 NFL Players That Threw a Touchdown Pass (& Weren't A Quarterback)
Given his aerial abilities, Beckham Jr. would be a fantastic high-flyer in a WWE ring, similar to Rey Mysterio or Ricochet. However, unlike traditional high flyers, Beckham could be booked as a heel given his willingness to leave teams and his rule-breaking ways.
5
Antonio Brown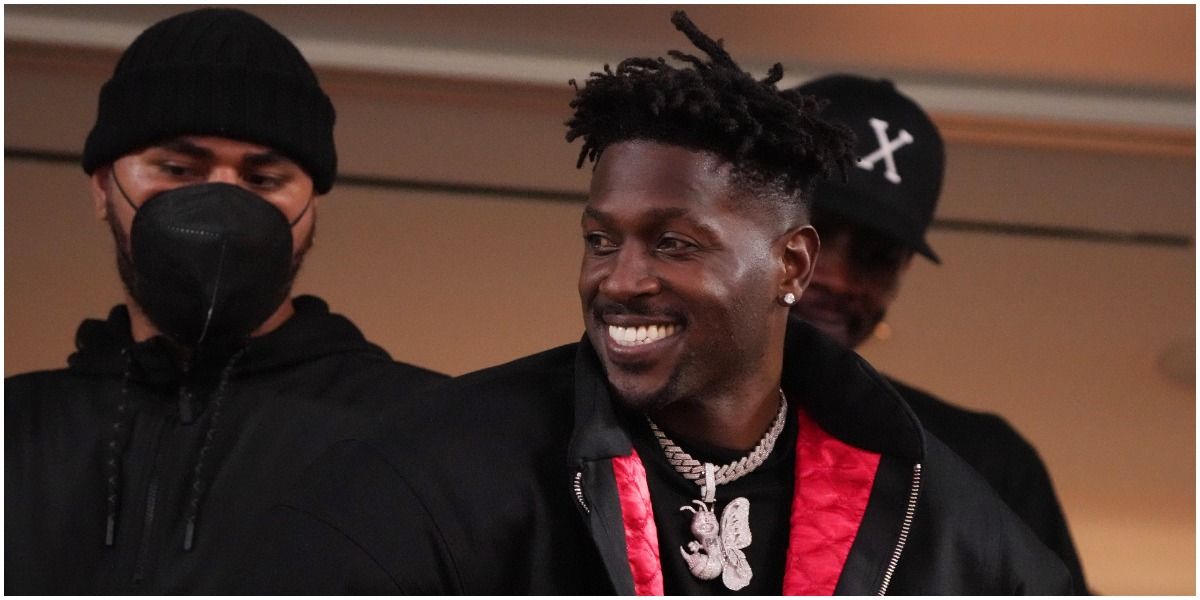 Antonio Brown is a former NFL player who spent most of his time with the Pittsburgh Steelers, before bouncing around controversially from the Las Vegas Raiders, and the New England Patriots, before ending his career controversially at the Tampa Bay Buccaneers.
Brown's antics included controversial remarks regarding the Raider's coaching staff, getting let go from the Patriots after less than a season, before stripping his clothes off on the sidelines of his final game as a Tampa Bay Buccaneer, after coach Bruce Arians tried to get him to return to the field while he was injured. This wasn't the only time that Brown had an issue with his coach.
4
Travis Kelce
Travis Kelce is the Tight Eng for the Kansas City Chiefs and is already a 2-time Super Bowl champion, as he was a part of the Chiefs team that won Super Bowl LIV and LVII. Kelce has also played in the Pro Bowl 8 times throughout his career and was named to the 2010s All-NFL Team, despite only being drafted in 2013, alongside Rob Gronkowski.
RELATED: Brock Lesnar And Wayne Gretzky & 9 Other Random Wrestler-Athlete Interactions
Kelce has already acknowledged that he would love to work with the WWE at some point in the future. Given Kelce's size and athletic ability, he could adapt quickly to being in a WWE ring and appeared on UpUpDownDown, where he played Seth Rollins in a game of Madden 17.
3
Tom Brady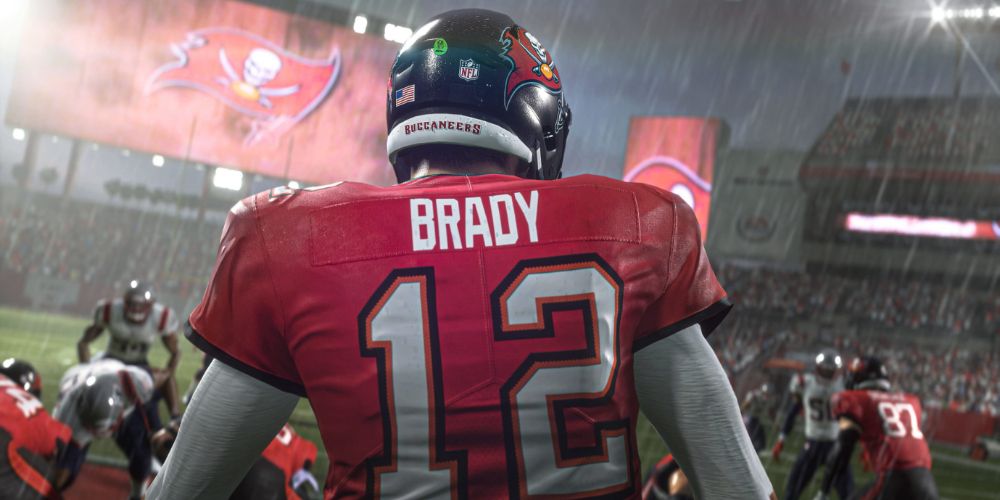 Tom Brady has now retired from the NFL for the second time in his career. Brady is widely considered one of the greatest footballers of all time, having led the Patriots and the Buccaneers to seven Championships. Brady was also a 5-time Super Bowl MVP and 15-time Pro Bowler, and he also holds 8 NFL records.
RELATED: How Old Is Tom Brady? (& 9 More Commonly Asked Questions About Him)
While Brady's age would be a concern for him to step in the ring, as he is already 46 years old, given how amazingly he took to football, there is little doubt he could easily adapt to a WWE run. Brady is also a controversial figure already, through his success and his role in the controversial Deflate-gate scandal, and could be a natural heel in WWE.
2
Patrick Mahomes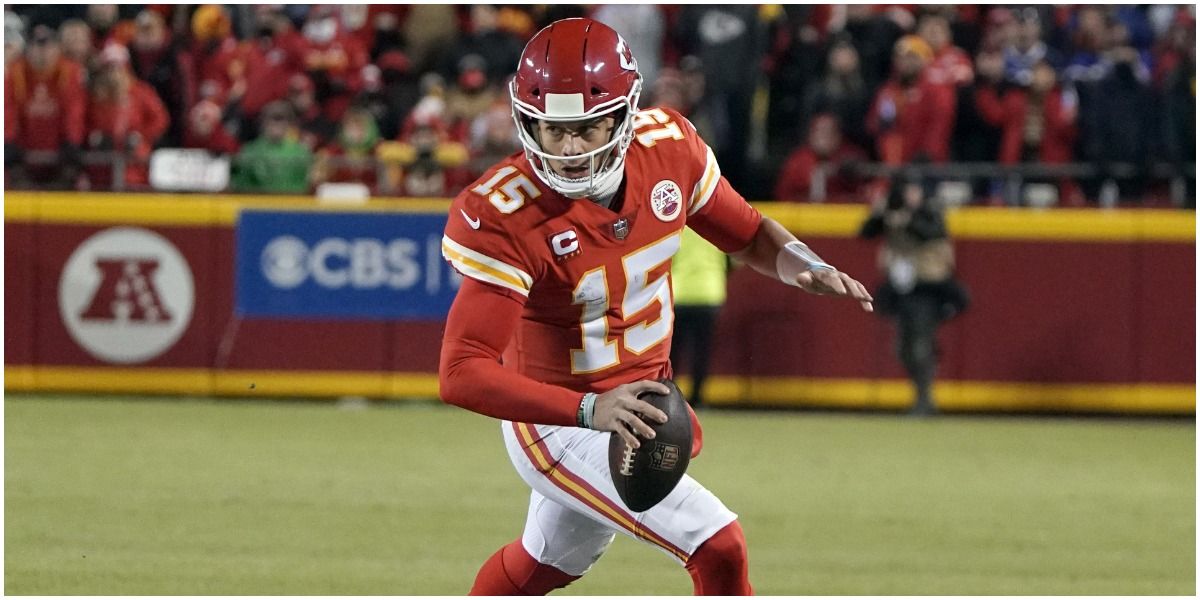 If any player is set to come for Brady's title of the greatest player of all time, Patrick Mahomes is surely one of the current front runners for the position. The Kansas City Chief's quarterback has already led his side to the Conference Championships every season he has played, the Super Bowl three times, and two Super Bowl victories.
Mahomes is another footballer with prodigious talent on the gridiron. If there is any footballer that could replicate a white meat babyface in WWE, Patrick Mahomes could be the number one candidate for the role.
1
Rob Gronkowski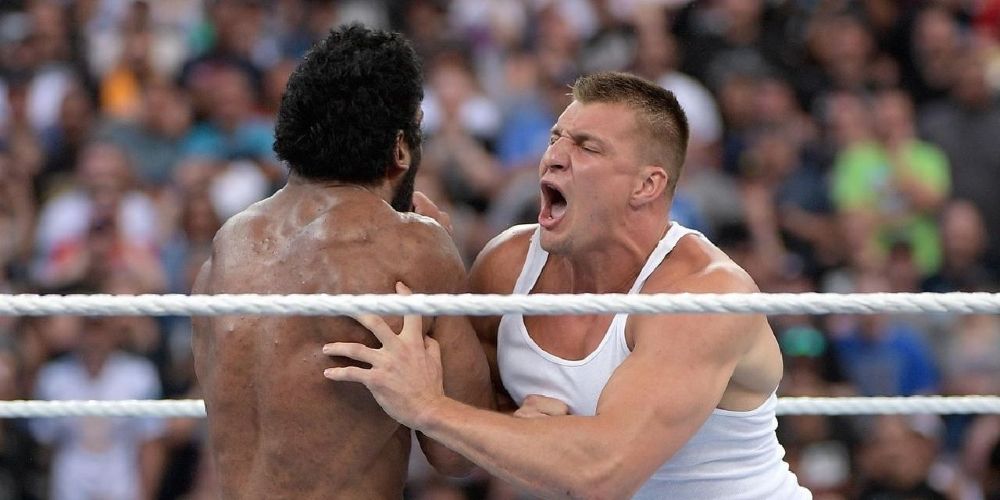 Another recently retired footballer who could easily transition into being a professional wrestler is former New England Patriot and Tampa Bay Buccaneer Rob Gronkowski. Gronkowski is known for his long-term partnership with Tom Brady. The two not only played alongside each other at the Patriots, but Brady convinced him to come out of retirement and the two reunited at Tampa Bay.
The Gronk has already made multiple appearances in WWE, debuting at the WrestleMania 33 pre-show. Gronkowski got into a fight with Jinder Mahal, and ended up interfering and helping Mojo Rowley win the Andre the Giant Memorial Battle Royal. The Gronk would then return to WWE as the host of WrestleMania 36, winning the 24/7 Championship. Gronk has also spoken about facing off against The Rock in a WWE ring.