The use of a comeback story will often create a huge angle since fans like to invest in familiar faces getting another chance. Names like Shawn Michaels, Hulk Hogan and Edge show that fans will care deeply about a name they care for if they deliver strong results when having said comeback story playing out on television.
RELATED: The 10 Biggest Comebacks In WWE History
Unfortunately, not every wrestler with the hope of making a major comeback work will see those results following their journeys. Some names witnessed their big return angle falling flat and failing to connect with the average viewer. Each scenario has different variables with the same end result. The following names surprisingly had big comeback stories falling flat.
10
Kevin Nash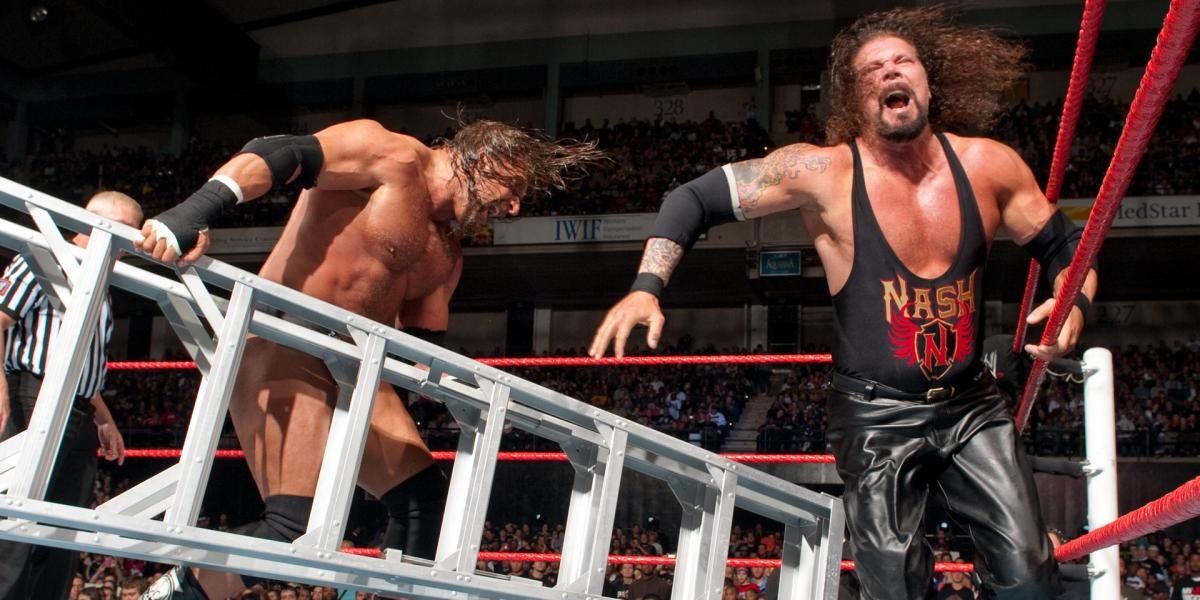 WWE brought Kevin Nash back in a huge role attacking CM Punk to cost him the WWE Championship in 2011 with a spot in the top storyline. However, Nash was coming off his TNA stint that saw him no longer feeling like a main event talent that late into his career.
RELATED: The 5 Best (& 5 Worst) Comeback Matches In WWE History
Punk and Nash had a terrible program that didn't even have a payoff match since Nash got injured. WWE pivoted to a Triple H vs Nash when the latter was able to wrestle, and that missed the mark as well. Nash was removed from television much faster than expected.
9
Test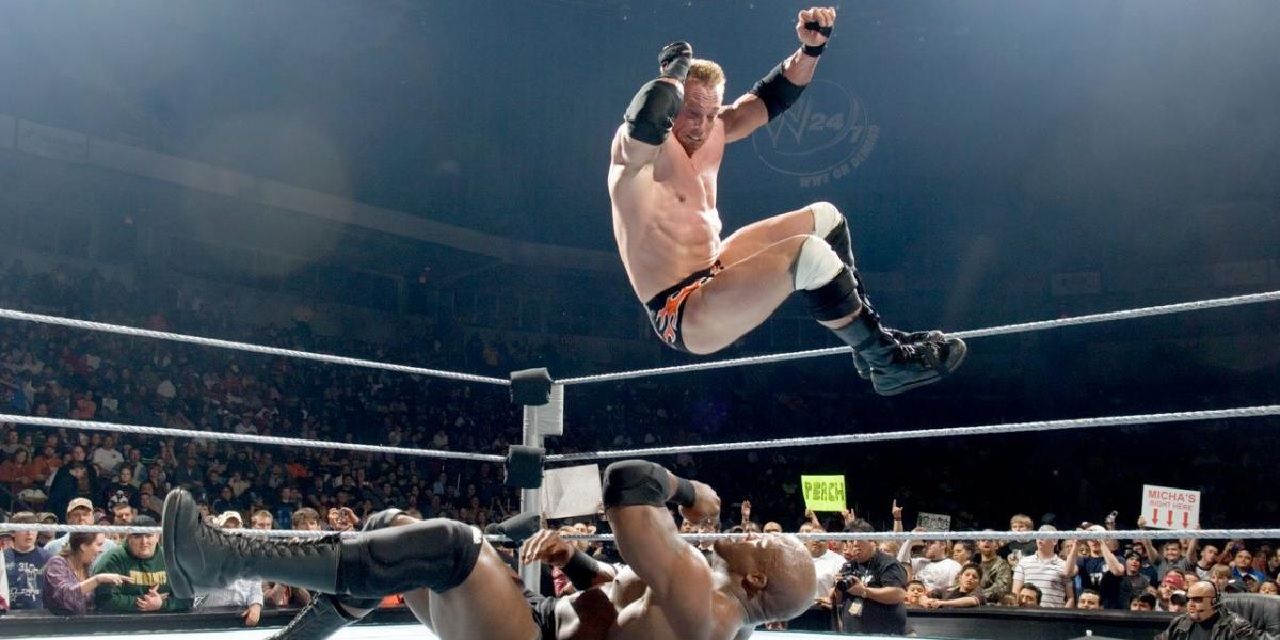 The potential of Test saw many people expecting big things from him in the Attitude Era, but he never rose above the mid-card or tag team scene. Test left the company for many years before he returned early into the ECW brand launching.
Many fans once again expected success since the ECW roster was quite thin and had the perfect situation for names to break out. Test peaked with a mid-card role, even on the secondary show, and was never able to hit his full potential in wrestling.
8
Haku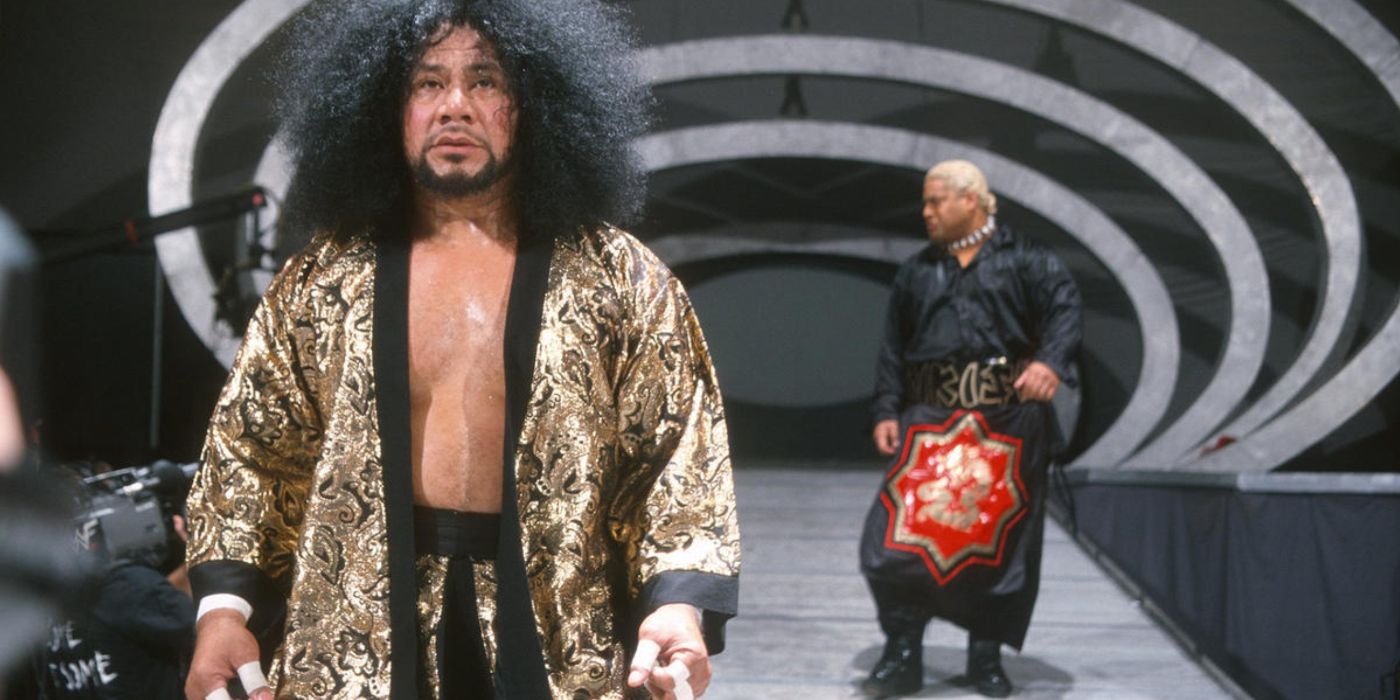 Meng was a popular mid-carder and tag team wrestler in WCW known for being the toughest wrestler that would brawl with his enemies anywhere. WWE even had a great idea to place Meng in a tag team with Rikishi feuding with The Undertaker and Kane when he returned as Haku.
Many WWE fans weren't overly familiar with Haku since his WWE run was in the 1980s, and he was used inconsistently by WCW at the end. Haku and Rikishi didn't get over as a team and felt like tomato can opponents for the Brothers of Destruction by the end. WWE did nothing with Haku after this tag return went poorly.
7
Rob Van Dam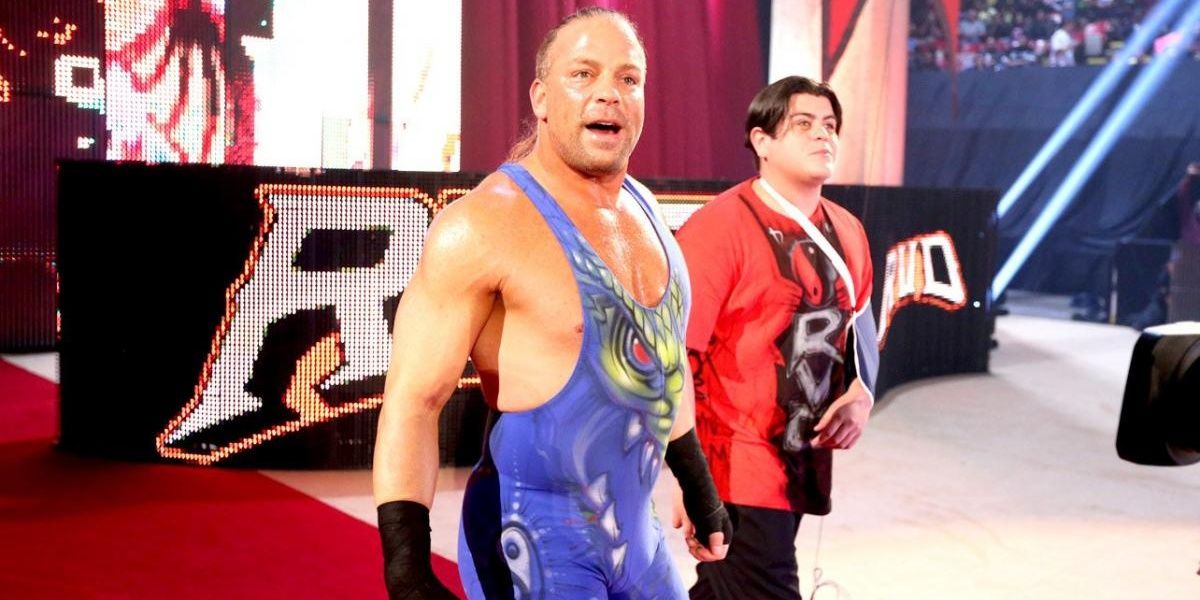 WWE brought Rob Van Dam back to the company in the 2010s after he left for a TNA run. Van Dam had clearly lost a step, but his name value made fans excited to see him back. There were some fun moments from RVD until he was placed in more defined singles feuds.
A lackluster program against Alberto Del Rio for the World Championship proved that Van Dam was being miscast in a main event angle with Ricardo Rodriguez as his new manager. WWE would have likely found more success with RVD in the mid-card since this caused fans to lose faith seeing him struggling in a top angle.
6
Lord Tensai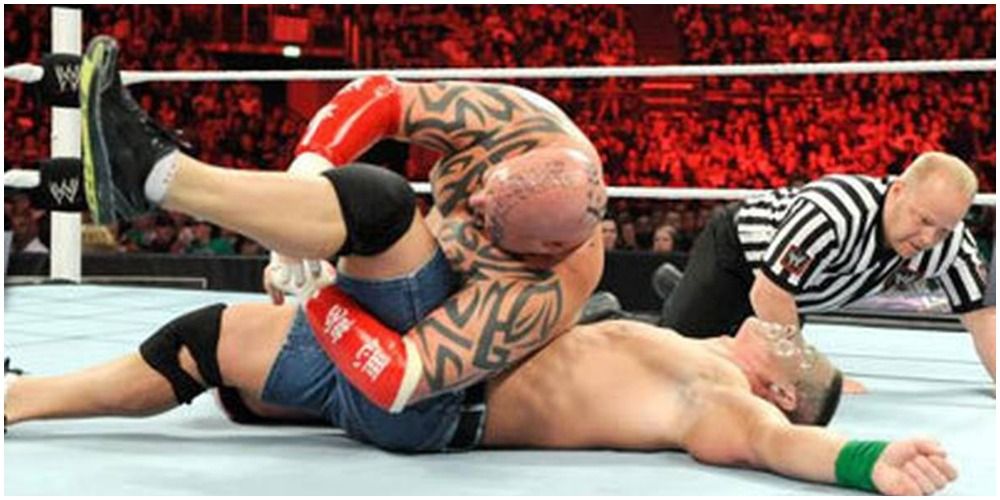 Former WWE talent Albert aka A-Train found great success in New Japan working under the name of Giant Bernard. This inspired WWE to bring him back many years later with an entirely new gimmick and name as Lord Tensai playing into his time in Japan.
However, the gimmick became a bit too confusing and took away from Tensai's genuinely huge push scoring strong moments over John Cena and CM Punk. Fans just didn't care about the push to warrant WWE giving up and placing him in smaller comedy roles for the rest of his on-screen career.
5
ECW
One of the biggest risks in WWE history saw Vince McMahon relaunching the ECW brand under his vision. The hope was that the popularity of the ECW reunion PPVs and DVDs was strong enough to have their own show again with WWE running everything.
RELATED: 10 WWE Comebacks Which Ended In The Worst Possible Way
Payl Heyman quickly learned that his dream of ECW having a great return run fell apart when Vince's ideas ruined anything left of the ECW spirit. The ECW TV show felt like a dead brand within a few months and never did much beyond introduce some new fun talents before they moved to Raw or Smackdown.
4
Randy Savage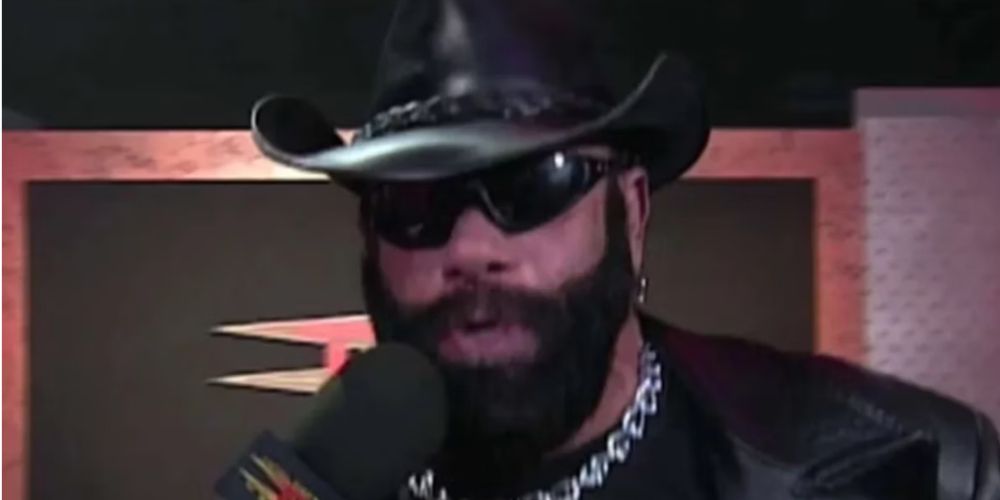 TNA tried to get some attention with a major wrestling making a comeback there. Randy Savage appeared at the end of TNA's first live three-hour PPV to make fans feel like a new era was starting. However, the one-month run of Savage culminating in a six-man tag match left a lot to be desired.
Savage was clearly older and had not wrestled at all after WCW to appear out of peak conditioning. TNA even had Savage attacked before the match by opponents Jeff Jarrett, Kevin Nash and Scott Hall. Randy's partners AJ Styles and Jeff Hardy did all the work until Savage appeared at the end to even the odds, but he never returned to TNA after that night.
3
Mr. Perfect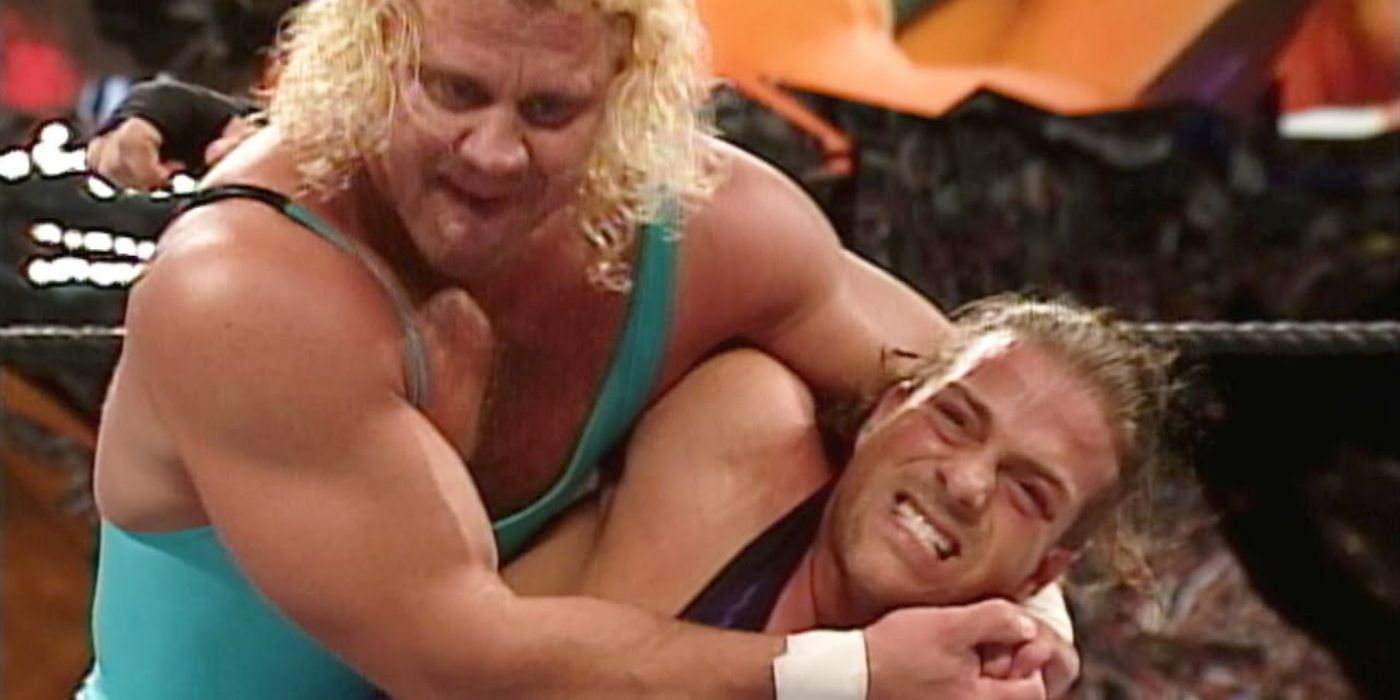 WWE had a cool idea to advertise a few returns ahead of time for the 2002 Royal Rumble match to increase interest. Mr. Perfect was the biggest name of the talents returning and had been about a year removed from his last run in WCW ending.
Noteworthy interactions with a big star like Steve Austin showed have helped Perfect feel like a big deal, but he felt out of place. Curt Hennig didn't accomplish much during this final run as Perfect and was released a few months into his return after his scuffle with Brock Lesnar on the infamous plane ride from hell.
2
Sable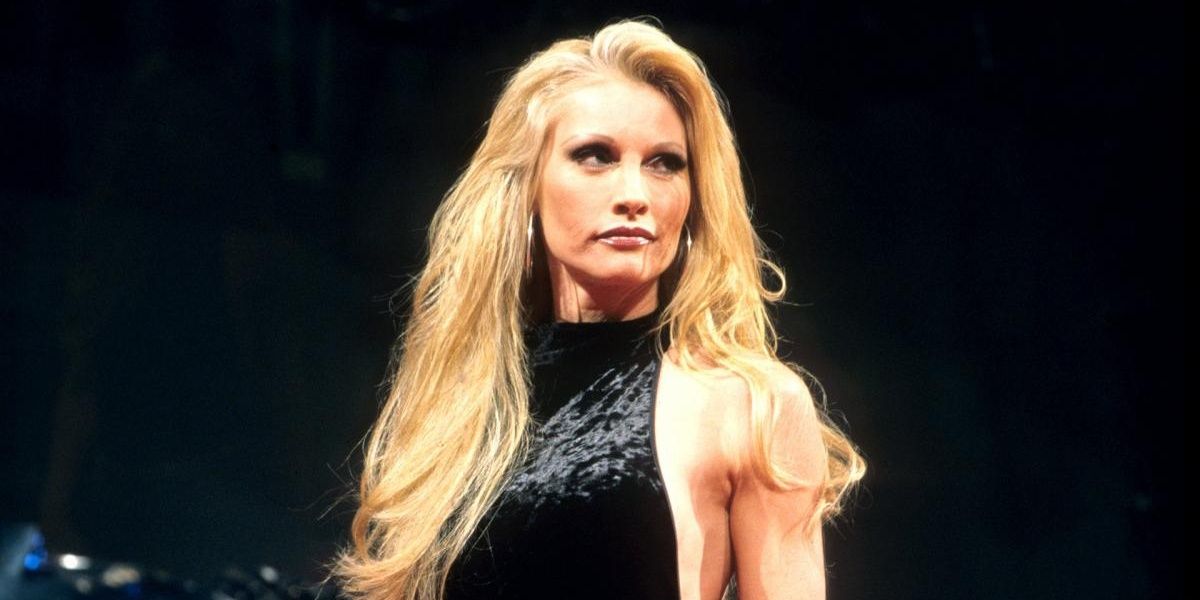 The shocking return of Sable in 2003 came after she sued the company and appeared to have burned a bridge without a realistic return. WWE felt that Sable was a big enough star to return to the company and overlook the past, but she didn't make the impact they expected.
Sable's return feud with Torrie Wilson held some interest until it eventually became too repetitive with the same segments and eye candy contests for months. This WWE stint for Sable was not as successful as the Attitude Era run since the female roster had more star power.
1
Ultimate Warrior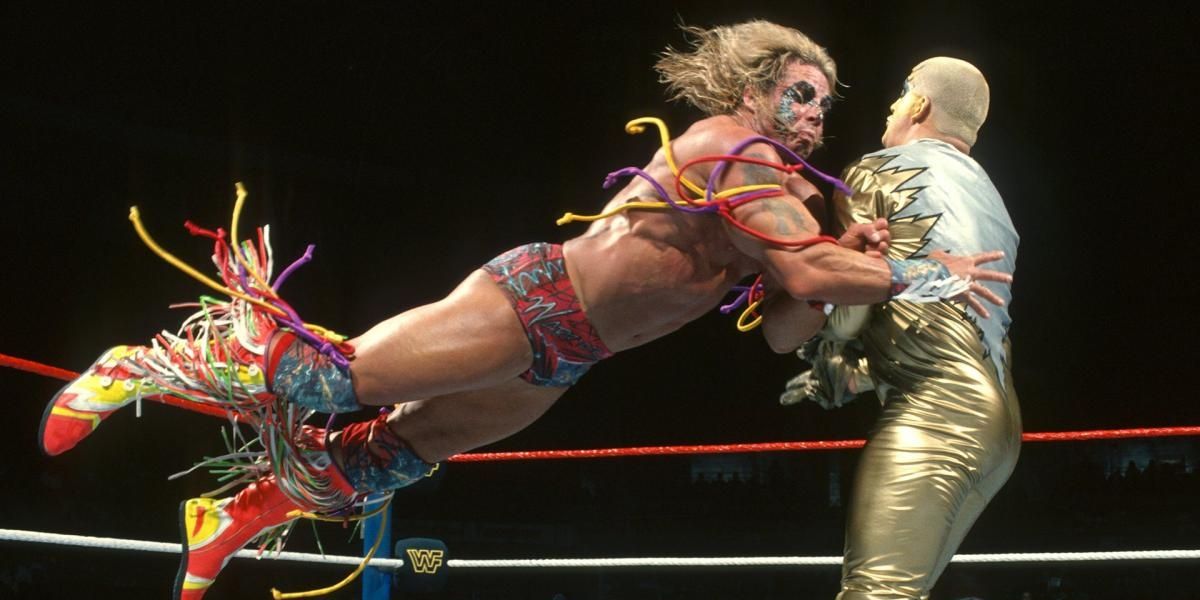 The Ultimate Warrior was the original WWE problem child of a top star that kept getting into trouble and forcing Vince McMahon's hand. Warrior had a few comebacks in the 1990s that all ended in disaster after his previous main event run made him a top star at his peak.
The New Generation Era return in 1996 may have been the low point of Warrior's career. WWE expected him to step up and utilize his star power, but it went in the opposite direction. Warrior appeared lost and embarrassed himself in a feud with Jerry Lawler to end that chance with WWE giving up on him.