Screen and stage actress, Sally Field, is one of Hollywood's most beloved modern stars known for her memorable performances in classics such as Norma Rae and Steel Magnolias. Born in Pasadena, California, Field initially started her career on television and gained attention for her role as the surf-loving teenager in the 1960s hit series, Gidget, and went on to star in ABC's The Flying Nun. She made her feature film debut in the 1976 comedy-drama, Stay Hungry with Jeff Bridges and became a box office sensation after starring alongside Burt Reynolds in Smokey and the Bandit.
Throughout her career, Field has taken on an array of roles ranging from her intense performance as Mary Todd Lincoln in the Oscar-winning film, Lincoln to light-hearted family comedies like Mrs. Doubtfire with the legendary Robin Williams and Homeward Bound: The Incredible Journey. Out of the actress' impressive list of filmography, these are Sally Field's best movies.
10
'Soapdish' (1991)
Television actress, Celeste Talbert, has been the star of a popular, long-time-running soap opera but when the show's ratings start to slip, Talbert's ambitious co-star, Montana (Cathy Moriarty) and producer, David (Robert Downey Jr.) join forces to try and get her to quit. The dynamic duo resort to drastic measures including hiring Talbert's former co-star and flame, Jeffrey Anderson (Kevin Kline) who she previously arranged to have fired from the series.
RELATED: The 10 Best '90s Movies, Ranked According to IMDb
Field portrays a hilarious, self-righteous diva in the comedy, Soapdish, which also stars Whoopi Goldberg, Elisabeth Shue, Carrie Fisher and Garry Marshall. While critics pointed out the movie's oversaturated spoof on daytime television, the star-studded cast is the film's sole saving grace and manages to keep the plot of Soapdish fresh and original with hilarious improvised antics and excellent comedic chemistry.
9
'Homeward Bound: The Incredible Journey' (1993)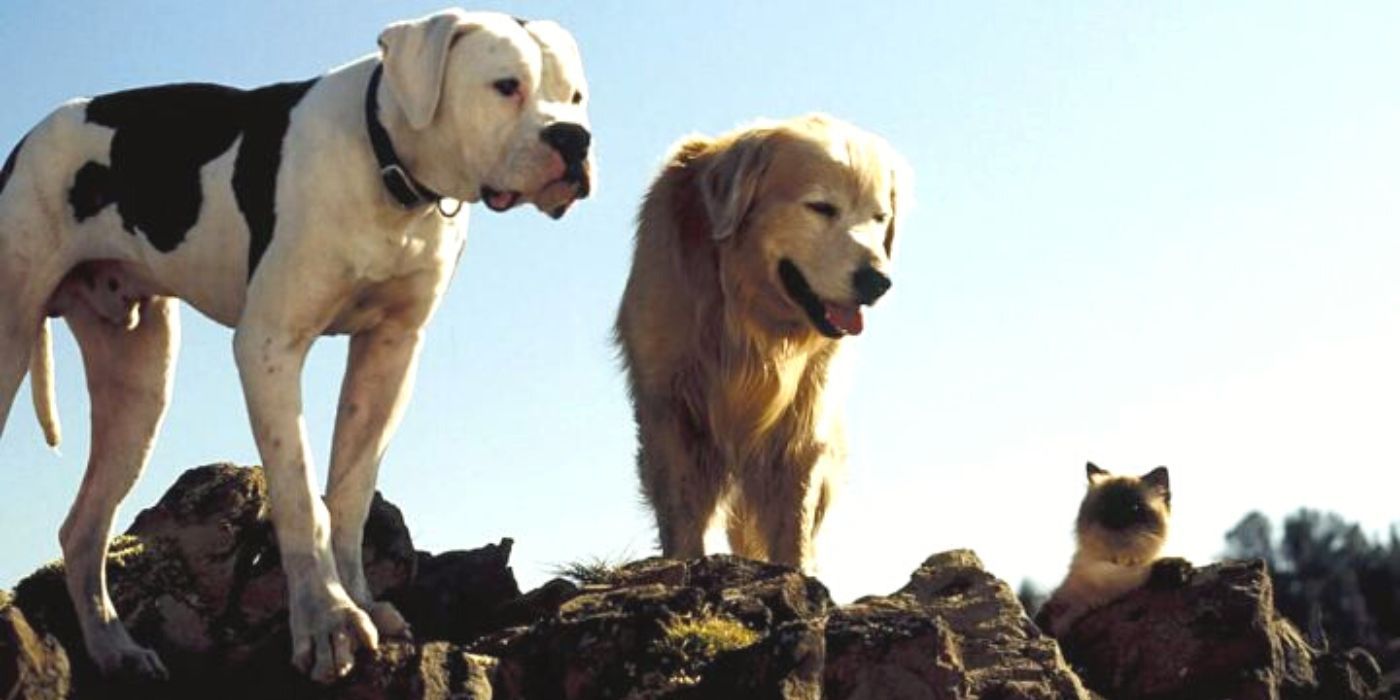 The Seavers are getting ready to go on a family vacation in San Francisco, but before they leave, they drop off their two dogs, Chance (Michael J. Fox), Shadow (Don Ameche), and cat, Sassy at a friend's ranch while they're gone. When the trio begins to think that their owners have left them for good, they escape and set out into the wilderness to find their way back home.
Field provides the voice of the cautious but spunky cat, Sassy in the live-action family film, Homeward Bound: The Incredible Journey. The movie is a remake of the 1963 film, The Incredible Journey, which was based on the 1961 novel written by Shelia Burnford. Field holds her own with her noteworthy co-stars, Fox and Ameche, and reprised her role as the feisty feline in the film's sequel, Homeward Bound II: Lost in San Francisco.
8
'Absence of Malice' (1981)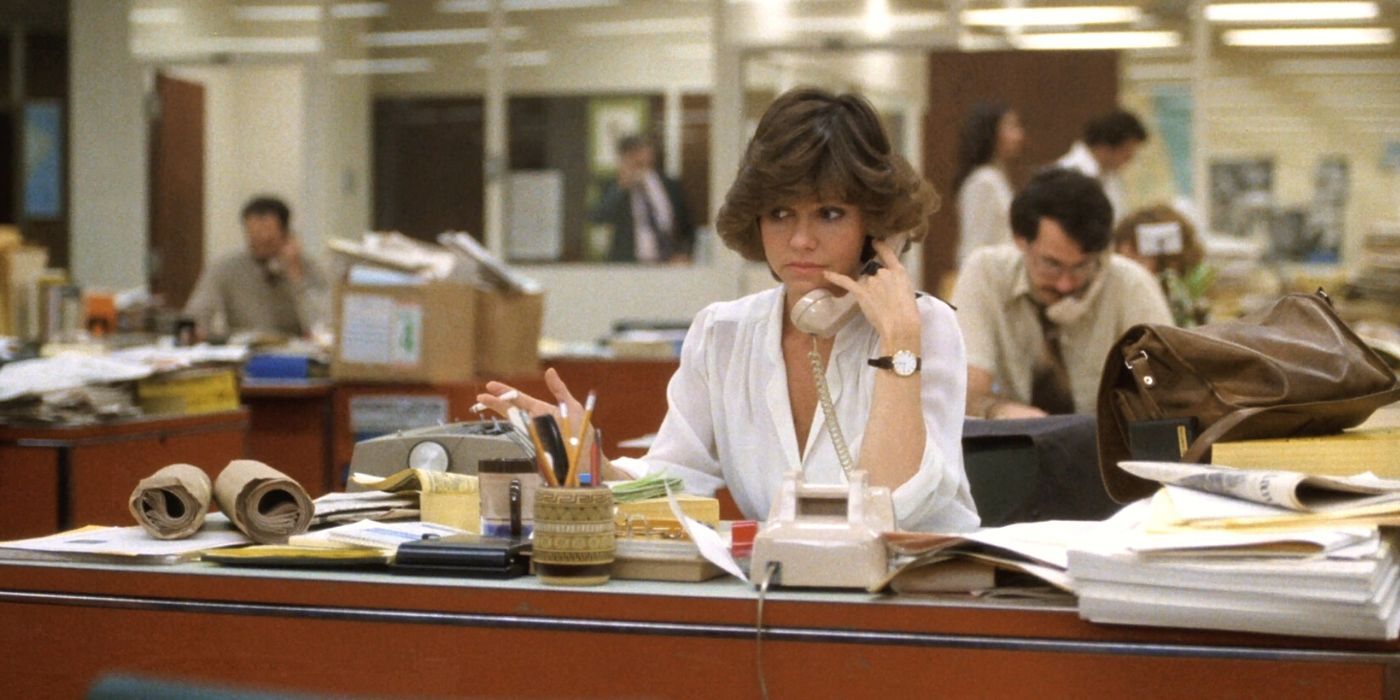 When investigative journalist, Megan Carter, receives inside information from a prosecutor, she publishes a story accusing the son of a former criminal, Michael Gallagher (Paul Newman) of being under investigation for the disappearance and supposed murder of a local union boss. After learning that Gallagher has a solid alibi for the night in question, Carter realizes that she's been dubbed and tries to set the record straight.
Directed by Sydney Pollack, Absence of Malice is a riveting neo-noir thriller that illustrates the detrimental impact poor journalism can have on others as well as the conflict between disclosing damaging personal information and the public's right to know. The movie received several Oscar nominations including Best Actor for Newman and Field's earned a Golden Globe nomination for her performance.
7
'Smokey and the Bandit' (1977)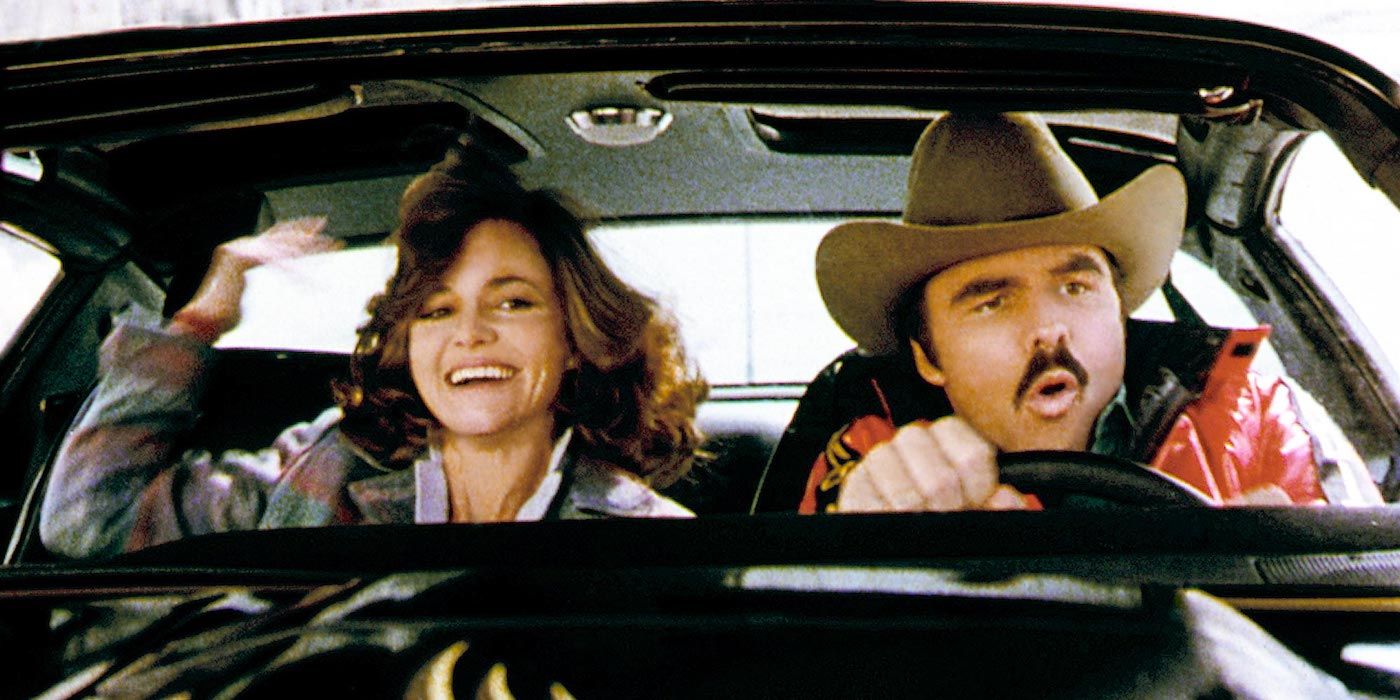 In 1977, it's illegal to sell Coors beer east of the Mississippi River without a permit and when wealthy Texas man, Big Enos (Patrick McCormick) wants it for an upcoming truck show, he enlists Bo "Bandit" Darville (Bury Reynolds) to pick up 400 cases and drive them to Georgia in less than two days. Along the way, Bandit catches some heat from a local sheriff (Jackie Gleason) after he picks up a young hitchhiker, Carrie who refuses to marry the sheriff's son.
The classic 70s comedy, Smokey and the Bandit was the second highest-grossing film of the year and is considered to be a pinnacle role for Field's budding film career at the time. Field went on to appear in three more films with Reynolds including The End, Hooper, and Smokey and the Bandit II, and essentially established herself as a more than capable comedic actress.
6
'Mrs. Doubtfire' (1993)
Daniel Hillard (Robin Williams) is a giant kid at heart and a devoted father to his three kids, but when he and his workaholic wife, Miranda divorce, he's unhappy with the custody arrangement and upset about how little time he gets to see his children. When Daniel learns that Miranda's looking to hire a housekeeper, he applies for the job and disguises himself as a British nanny in order to spend more time with his kids.
RELATED: From Genie To Nanny, Ranking Robin Williams' Greatest Movie Performances
The 1993 family comedy, Mrs. Doubtfire, doesn't require a lengthy introduction and is considered to be one of Williams' signature performances. Even though Field plays a rather straight-laced role, she and Williams have moments of silly banter and slapstick humor that allows the actress to let loose a little and gives her character a redeeming quality that only Field could pull off.
5
'Lincoln' (2012)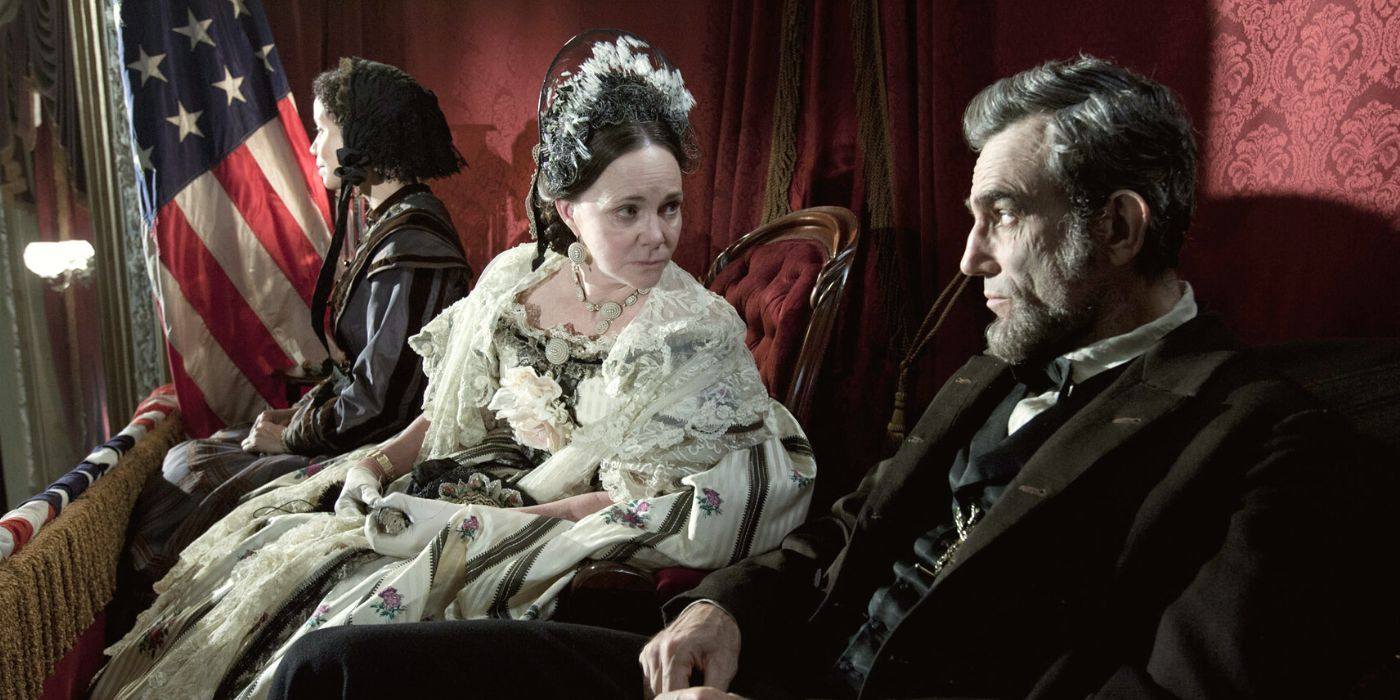 In 1865, President Abraham Lincoln (Daniel Day-Lewis) believes the Civil War will soon come to an end and while he hopes there will be peace in the country, he's concerned that his Emancipation Proclamation will be disregarded by the Confederacy and pushes for it to be passed as an amendment. Through courage and moral fortitude, Lincoln puts all of his efforts towards fighting those in the government who oppose him and hopefully persuade Americans to support his vision of a better and equal country for all.
Steven Spielberg's Oscar-winning biopic, Lincoln, is considered to be one of Day-Lewis' greatest roles, but Field earned immense praise for her portrayal of the former First Lady, Mary Todd Lincoln. Lincoln ended up being Spielberg's highest-rated movie since the release of Saving Private Ryan and earned a total of twelve Academy Award nominations including Field for Best Supporting Actress.
4
'Places in the Heart' (1984)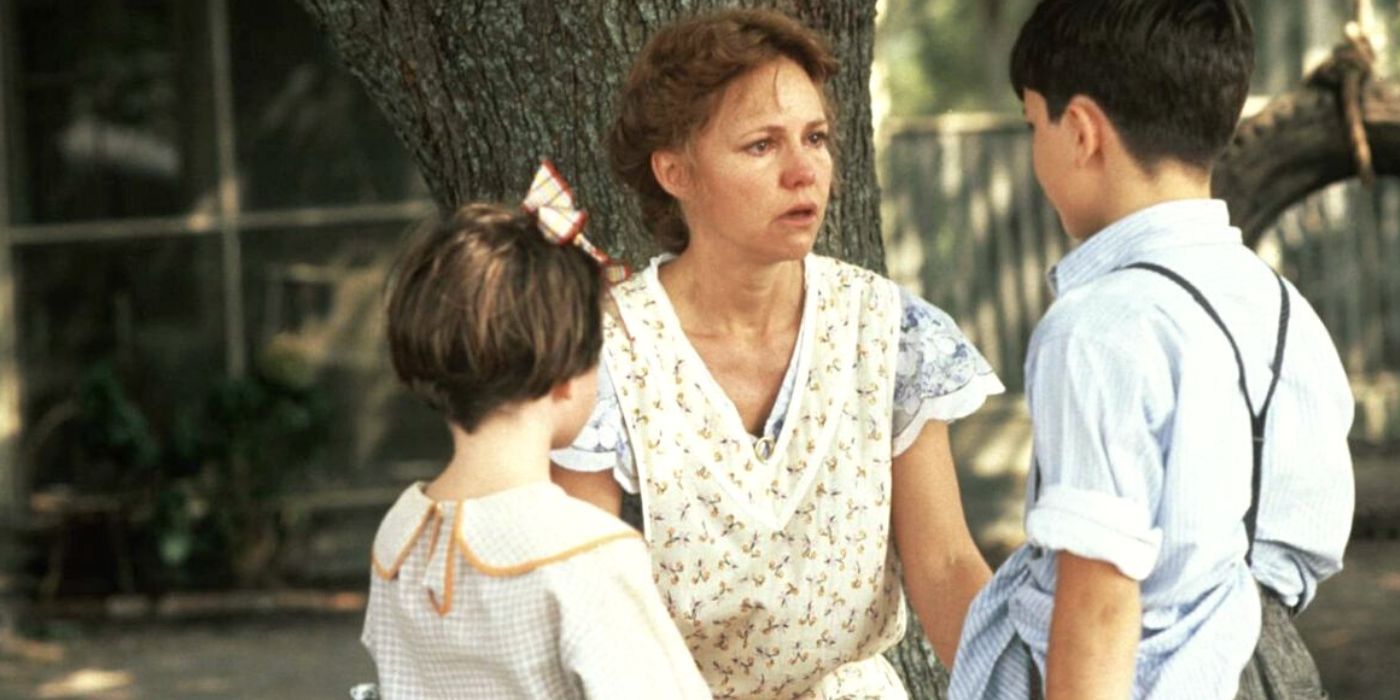 During the Great Depression, a widowed mother of two, Edna Spalding, is struggling to survive and when she learns that the price of cotton is falling, she is faced with the difficult decision to sell the family farm. While Spalding tries to figure out what to do to make ends meet, she takes in a drifter, Moze (Danny Glover), and a First World War veteran, Will (John Malkovich) who teach her to plant cotton and help her save her family.
Places in the Heart is a gripping period drama that received several Oscar nominations including Best Picture and Best Supporting Actor and earned Field her second Academy Award for Best Actress. While the movie addresses serious issues like racism and discrimination, Places in the Heart is a beautiful, moving film that counters the ugliness with acts of acceptance and forgiveness.
3
'Steel Magnolias' (1989)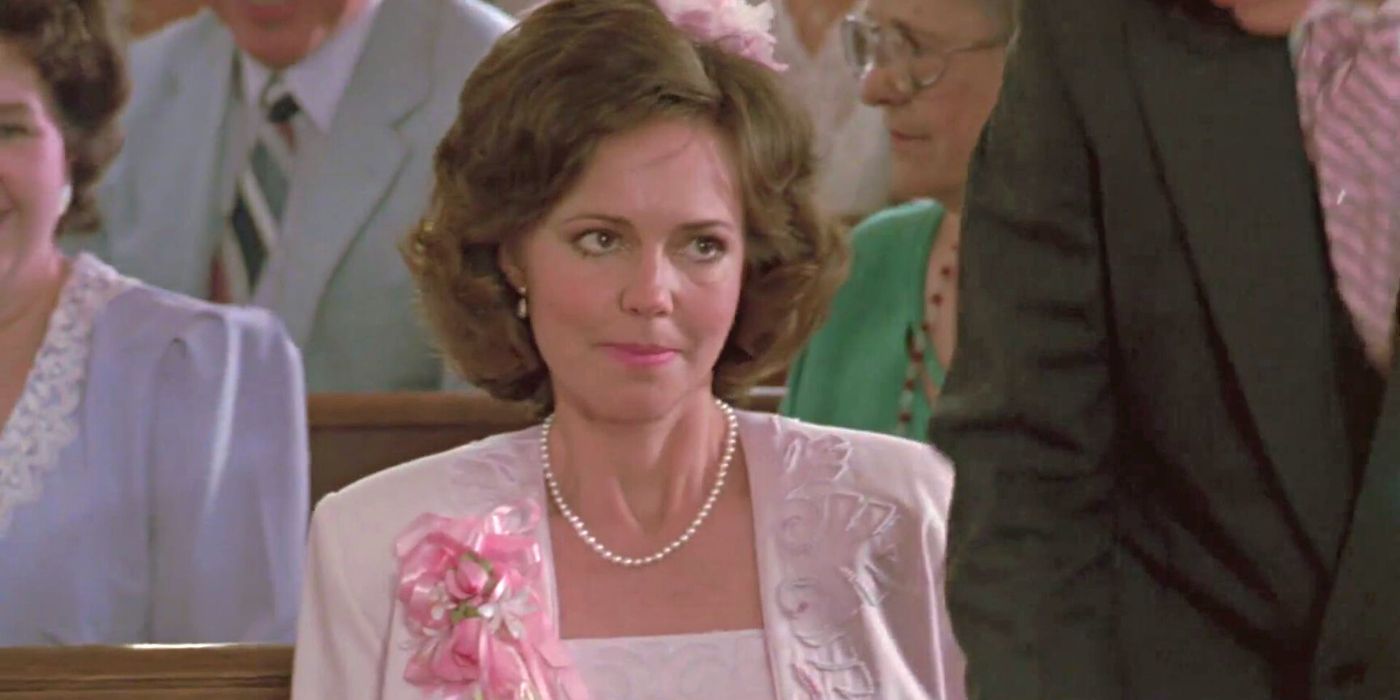 Annelle Dupuy (Daryl Hannah) is a young beautician who moves to northwestern Tennessee and lands a job working at Truvy Jones' (Dolly Parton) at-home beauty salon. Dupuy befriends the ladies at the salon including a bride-to-be, Shelby (Julia Roberts), and a widow, Clairee (Olympia Dukakis), and is welcomed with open arms into the close-knit circle of friends. As Dupuy settles into her new life, she and her friends experience a rollercoaster of highs, lows, and devastating loss that only brings them closer together.
RELATED: 10 Classic '80s Movies That Just Get Better With Age
Steel Magnolias is a signature dramedy featuring an all-star cast that also includes Tom Skerritt, Dylan McDermott, and Hollywood icon, Shirley MacLaine. While the entire cast is phenomenal, Field gives a powerhouse performance that undoubtedly stands out from her co-stars, especially in one of the film's most heart-wrenching scenes that leaves a lasting impression on audiences.
2
'Forrest Gump' (1994)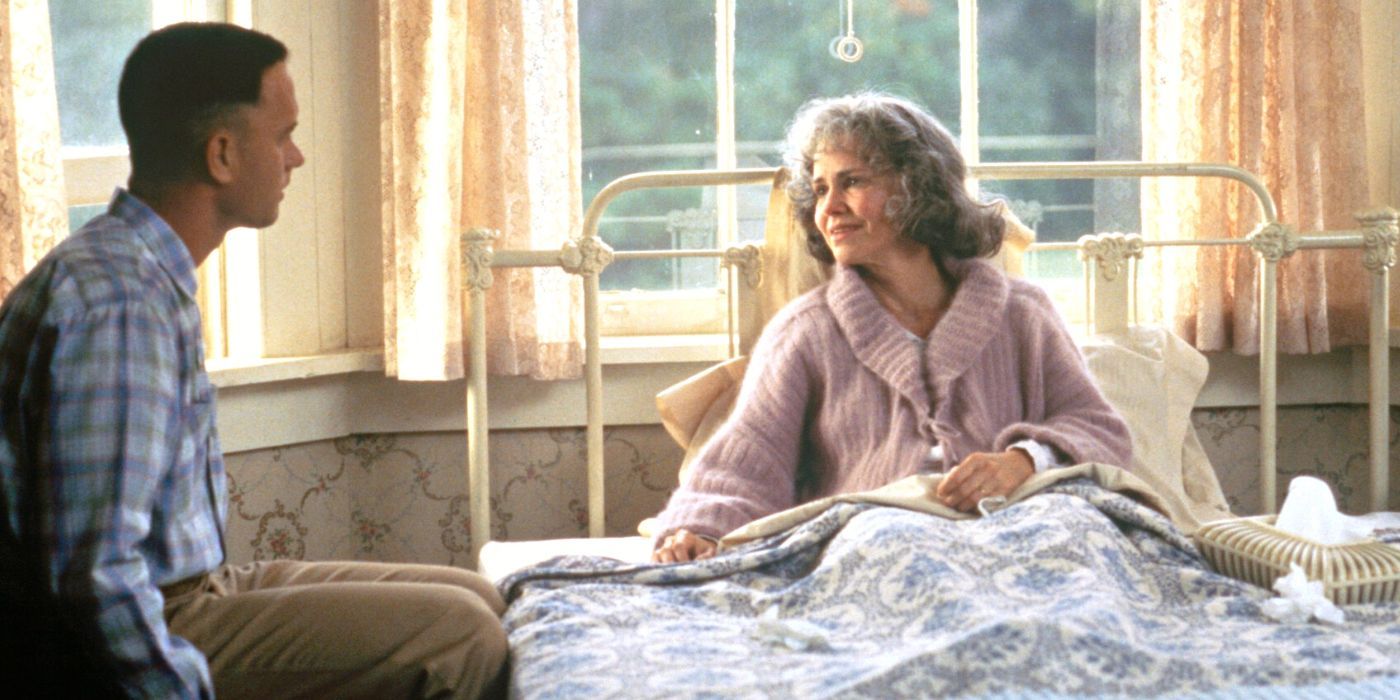 To some, Forrest Gump (Tom Hanks) seemed to be a bit different from others, but with the unwavering support from his mother, he never felt as though he lived a restricted life. As Gump grows into a young man, he takes on numerous challenges like dominating the football field in college and surviving the Vietnam War, but despite his success and accomplishments, the only thing he wants in his life is to be with his childhood crush and best friend, Jenny (Robin Wright).
Forrest Gump ranks as one of the greatest movies of all time and is based on the 1986 novel written by Winston Groom. Field delivers a captivating performance as Gump's mother and even though her part is limited, her encouragement and unconditional love for her son leaves an everlasting impression throughout the entire film. Forrest Gump went on to win a total of six Academy Awards including Best Picture, Best Director, and Best Actor for Hanks.
1
'Norma Rae' (1979)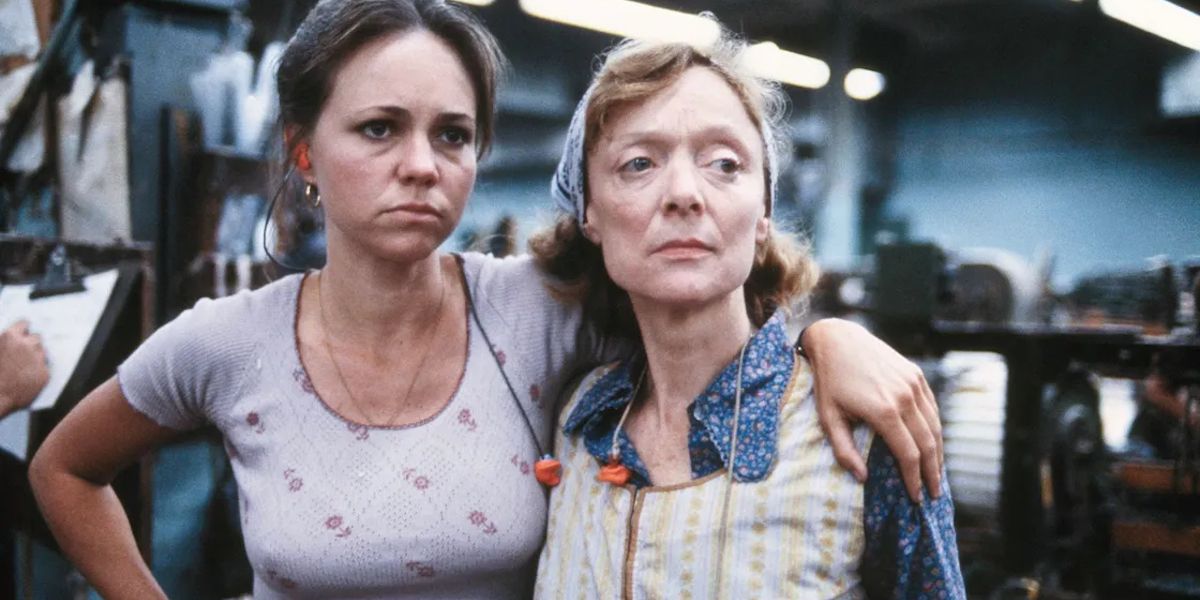 Single mother, Norma Rae Webster spends most of her time working endless hours in a textile mill in exchange for a measly wage and rarely gets to spend time with her family. When Webster approaches her superiors about the factory's poor working conditions and lack of pay, they brush her and her concerns off, but instead of throwing in the towel, Webster retaliates and attempts to establish a union within the company.
The 1970s drama, Norma Rae is based on the true story of union activist, Crystal Lee Sutton and earned Field her first Academy Award for Best Actress. Field received rave reviews for her captivating performance, which was noted as her best role to date, and essentially skyrocketed the actress into becoming a signature star of the silver screen.