Redditors recently got together on r/movies, the largest film subreddit, to discuss the best acting performances by people who were not (at least at the time) primarily known for acting. They came up with a ton of solid picks, from athletes to musicians, comedians to wrestlers.
Despite little to no acting experience, these performers turned in terrific work, more than holding their own alongside veteran stars. A few of them were so successful that they went on to act full-time. Redditors hope to see some of the others on screen again in the near future.
10
Eminem — '8 Mile' (2002)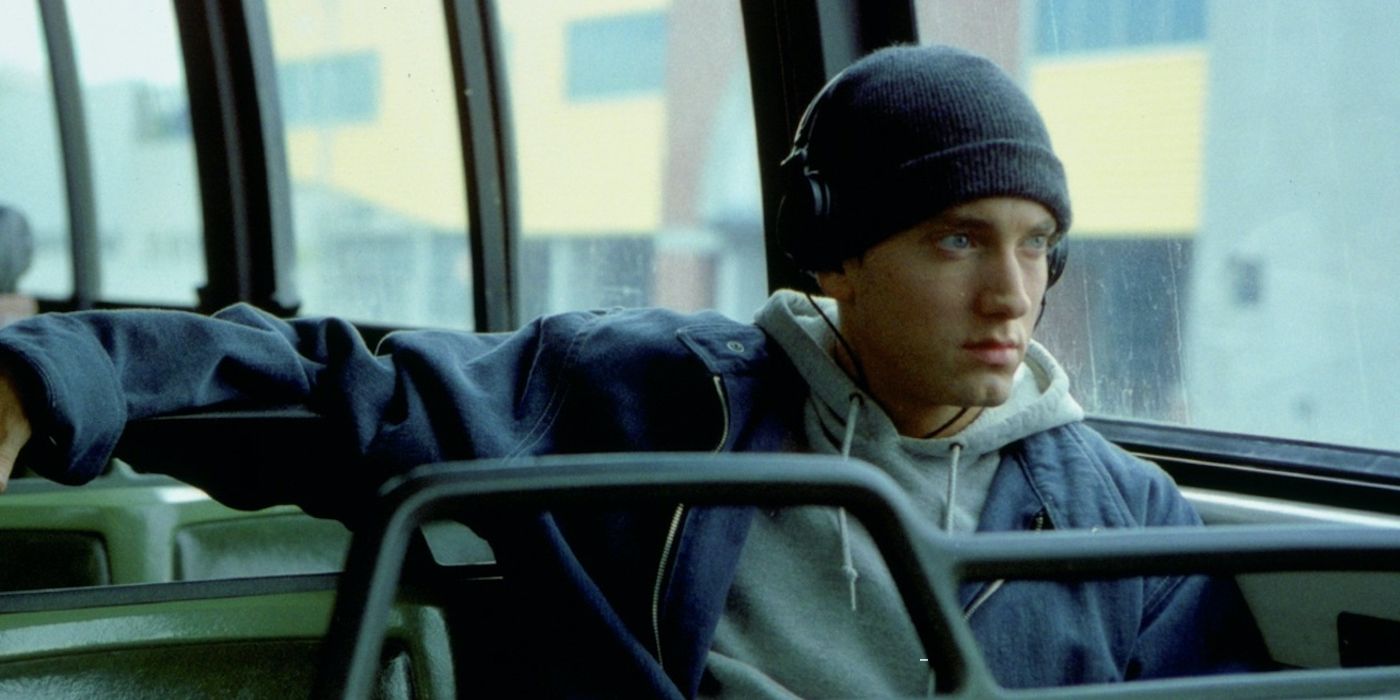 Eminem's only major acting role is in the semi-autobiographical 8 Mile, about an aspiring Detroit rapper from the wrong side of the tracks. He's solid and convincing in the part, more than rising to the occasion. His music for the film was also acclaimed, particularly the Oscar-winning hit "Lose Yourself."
RELATED: The 10 Best Low-Budget Horror Movies, According to Reddit
"I am surprised Eminem has not done more as an actor given how accomplished his performance is. Sure he is essentially playing himself, but he does a great job and has a lot more natural screen charisma than the majority of musician-turned-actors," said Redditor Crafty_Letter_1719.
9
Tom Waits — 'Seven Psychopaths' (2012)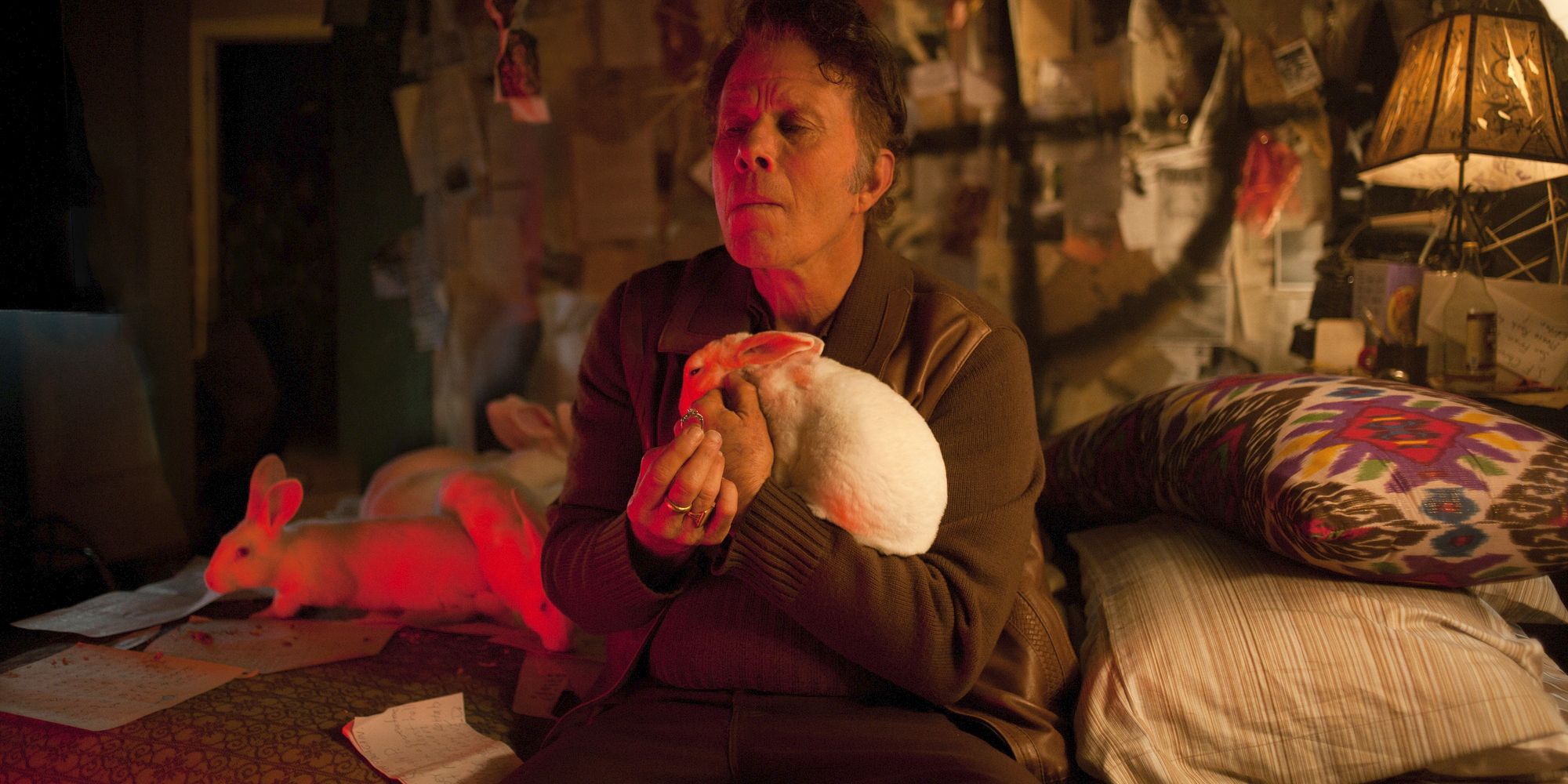 Seven Psychopaths is Martin McDonagh's dark comedy about a struggling screenwriter (Colin Farrell) in Los Angeles who unwittingly becomes embroiled in a bizarre world of crime and chaos. Musician Tom Waits is no stranger to the world of acting, having starred in a variety of independent leading and supporting roles. Here, he has a supporting role as Zachariah Rigby, a man who used to be part of a serial killing duo who is seeking out his former partner.
"Tom Waits is a gem," said Redditor Only_Comic_Sans. "He has a very good role in The Ballad of Buster Scruggs as well! His story is one of my favorites," added user some_grad_student.
8
Cher — 'Moonstruck' (1987)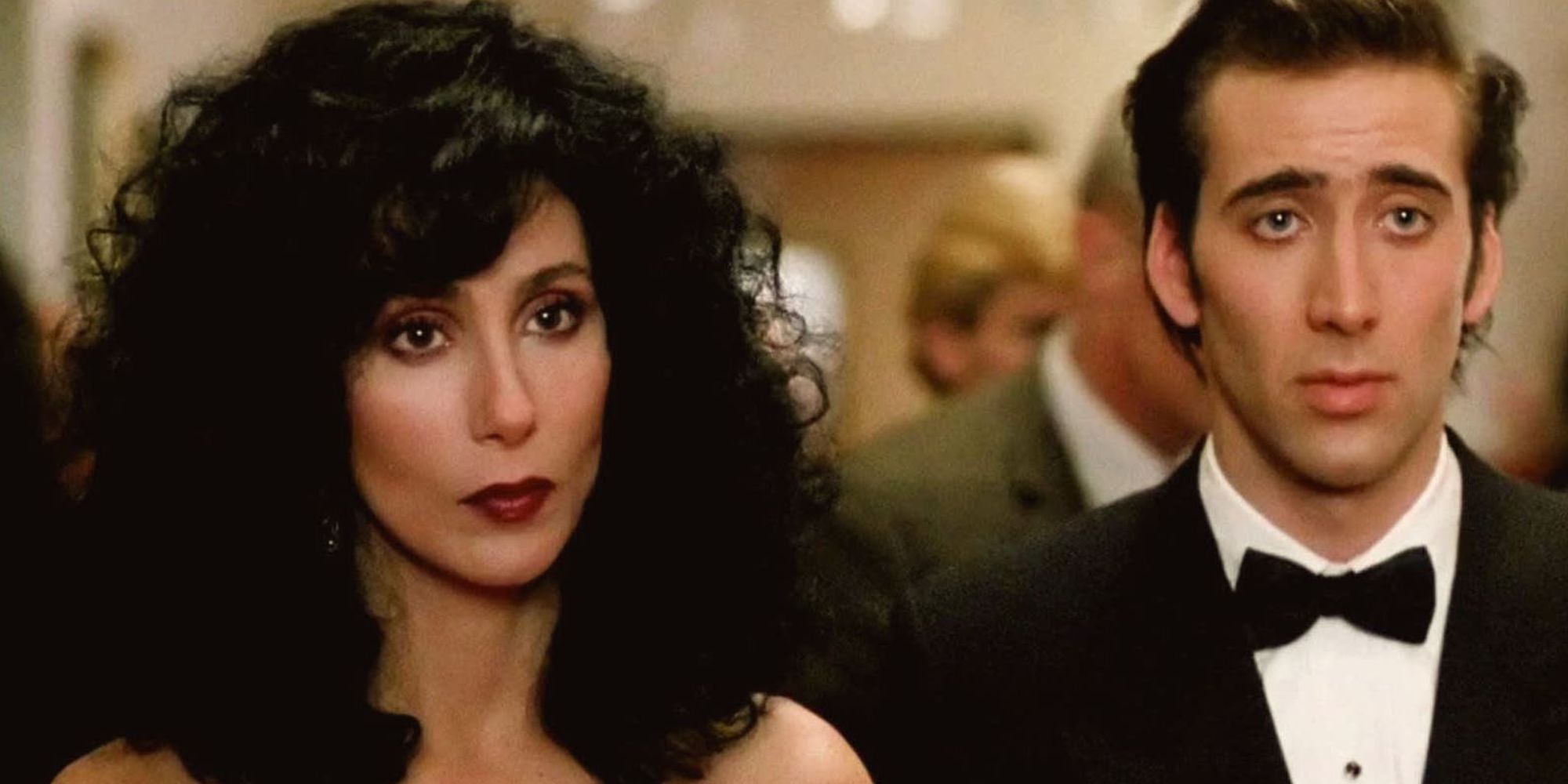 Cher first found musical success in the 1960s, but it would take another two decades before she became respected as a film actress. 1987 was a turning point for her, when she appeared in Suspect, The Witches of Eastwick, and the romantic comedy-drama Moonstruck opposite Nicolas Cage.
Cher's performance received rave reviews and rightly so. She's restrained and believable, yet her comedic timing is also spot on. Cher went on to win the Best Actress Oscar for the role. "Cher is amazing in everything. Moonstruck is great," said Redditor lala.
7
Vinnie Jones — 'Lock, Stock and Two Smoking Barrels' (1998)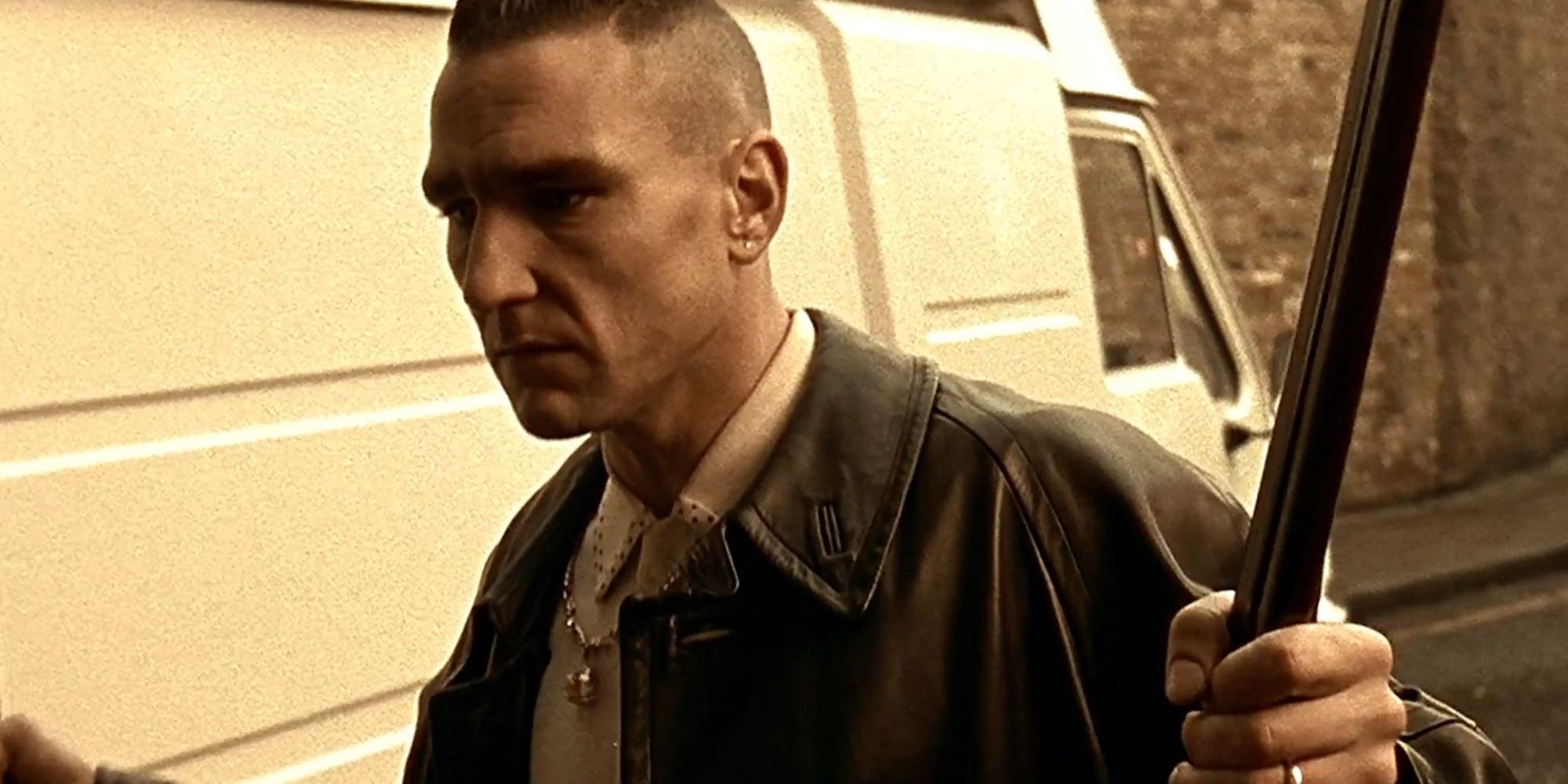 "Vinnie Jones was a professional footballer until Lock, Stock and Two Smoking Barrels," pointed out user cyclejones. Indeed, Jones had spent some 15 years playing soccer for clubs like Leeds United and Chelsea before appearing in Guy Ritchie's classic crime comedy.
RELATED: The 10 Most Suspenseful Movies of All Time, According to Reddit
Since then, Jones has appeared in various movies, including Ritchie's sophomore project Snatch, as well as X-Men: The Last Stand and Fire with Fire, and had a lead role in the crime thriller The Riddle.
6
Dwight Yoakam — 'Sling Blade' (1996)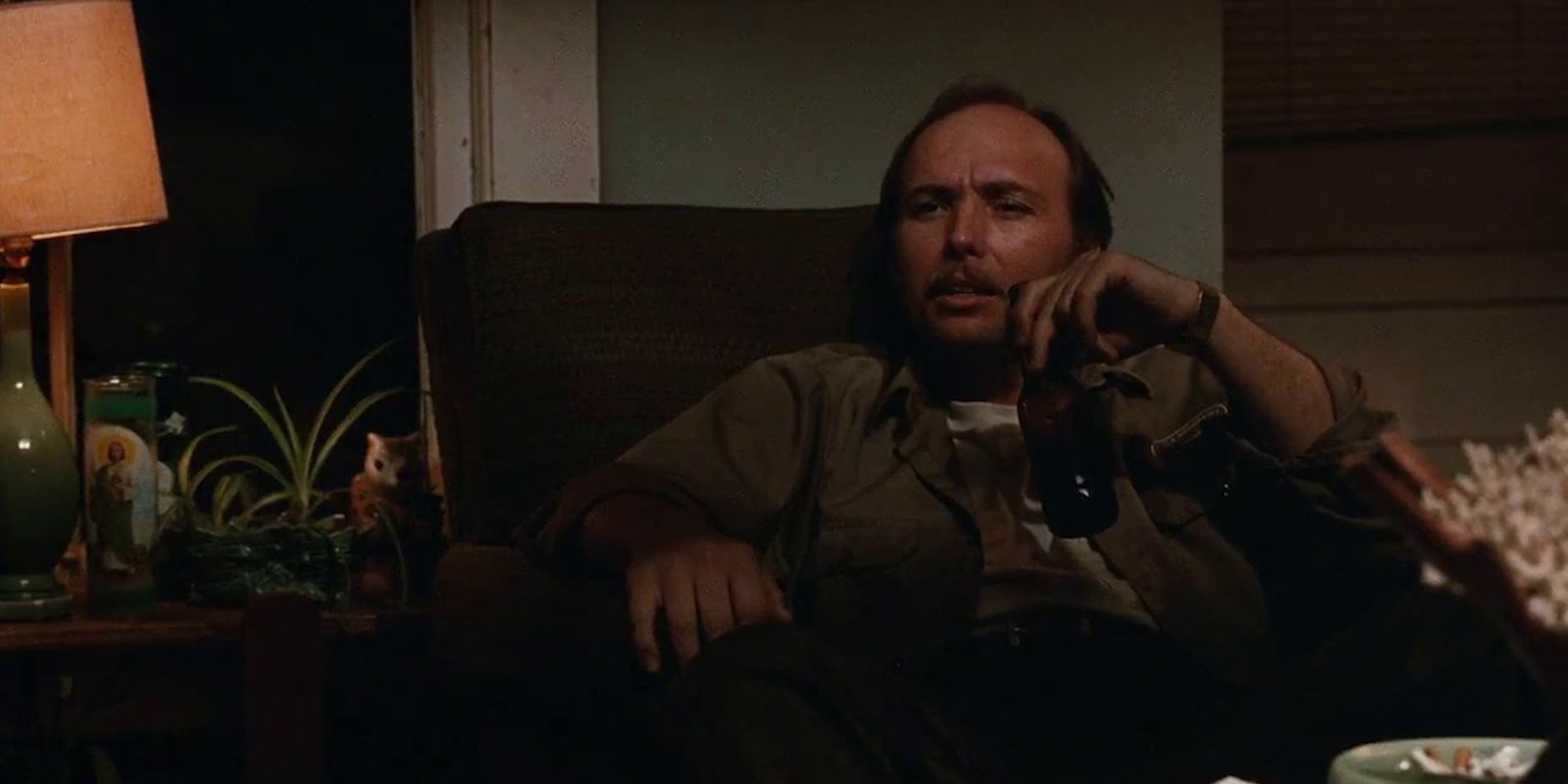 Dwight Yoakam is a country singer-songwriter who began acting in the mid-'90s. His first significant role was in Billy Bob Thornton's Sling Blade, where he plays the volatile and abusive Doyle Hargraves. The loathsome character is light years away from Yoakam's musical persona.
"Dwight Yoakum was fantastic in Sling Blade," said Redditor stoned_Belarusski. "Everything about the giant meltdown scene is so real and traumatic. From running the dude in the wheelchair straight into a closed door to the way he gets flattened by Frank (Lucas Black) when he's protecting his momma," said user gumby_twain.
5
Courtney Love — 'The People vs. Larry Flynt' (1996)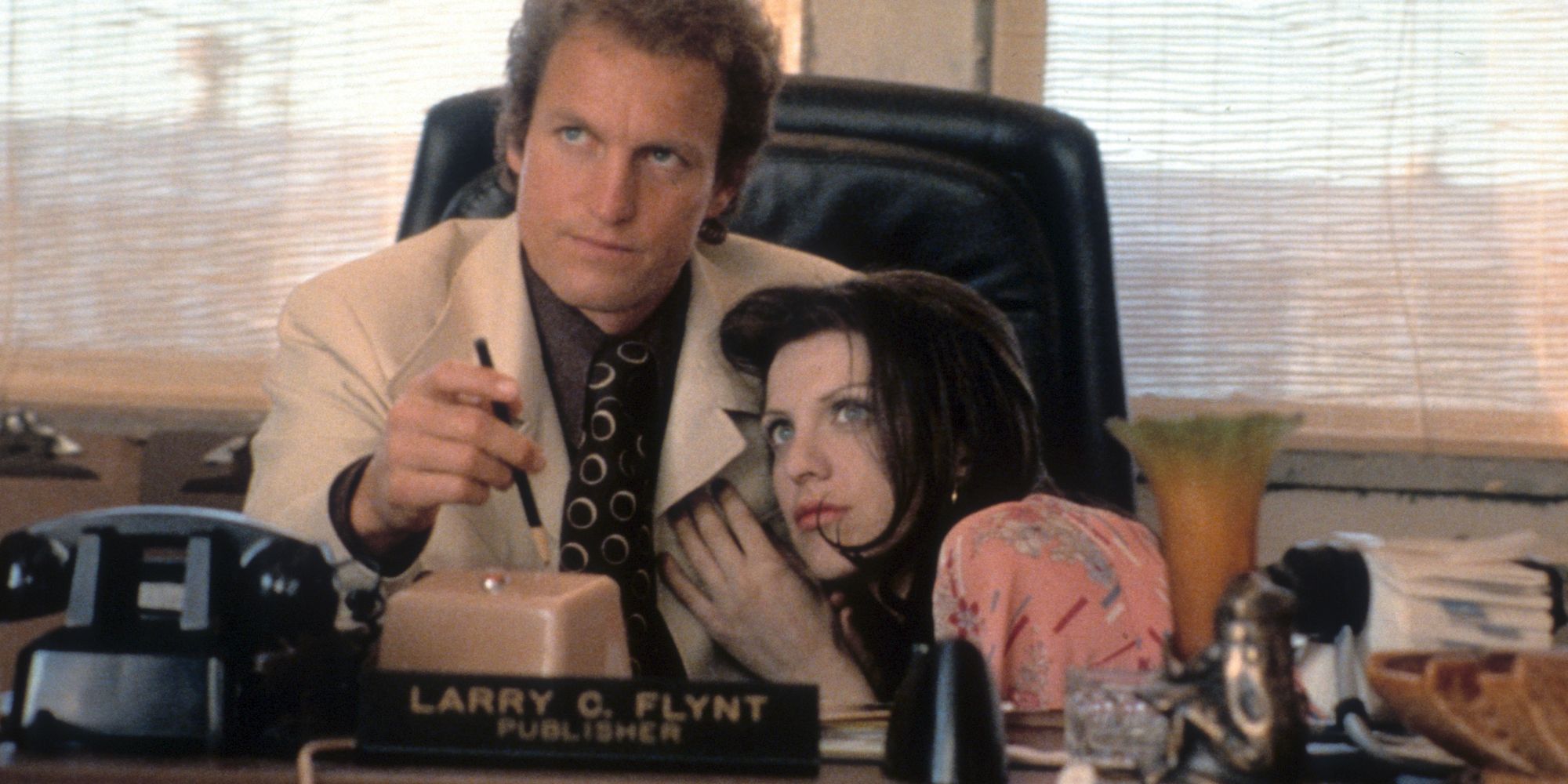 In this biopic, singer Courtney Love plays Althea Leasure, the wife of controversial Hustler magazine publisher Larry Flynt (Woody Harrelson). She had previously had a small part in Sid and Nancy and a supporting role in Straight to Hell, but The People vs. Larry Flynt represented a major leap forward for her acting skills.
"[Love] was flat-out amazing," said Redditor LucChak. "People at the time said that she was just playing herself so it wasn't a big feat, but those people didn't see how much she had blossomed from before and after. I found it to be really impressive."
4
Kevin Garnett — 'Uncut Gems' (2019)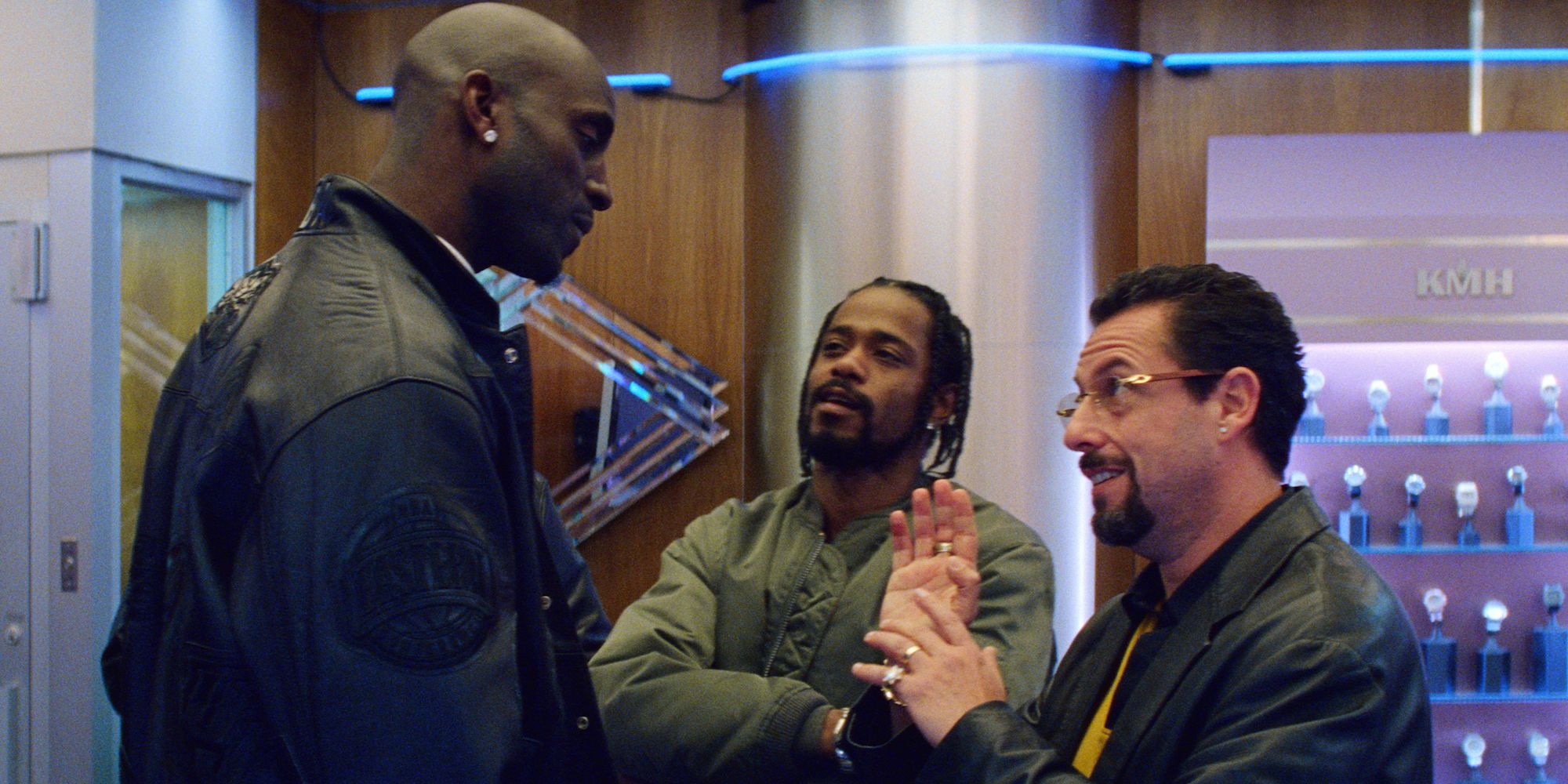 One of the highlights of the fast-paced, white-knuckle Uncut Gems is basketball legend Kevin Garnett's performance as himself. He portrays himself as materialistic and strong-willed, insisting on keeping a rare black opal in his possession despite Howard's (Adam Sandler) protestations.
"[Garnett's] not asked to do a lot of heavy lifting until a scene very late in the movie but he's shockingly good in it," said user Drunken_Vike. "The Safdie Brothers shtick is getting non-actors in prominent roles. I was shocked how little acting experience a lot of people in Good Time and Uncut Gems had when looking through it," added Redditor Shenanigans80h.
3
Roddy Piper — 'They Live' (1988)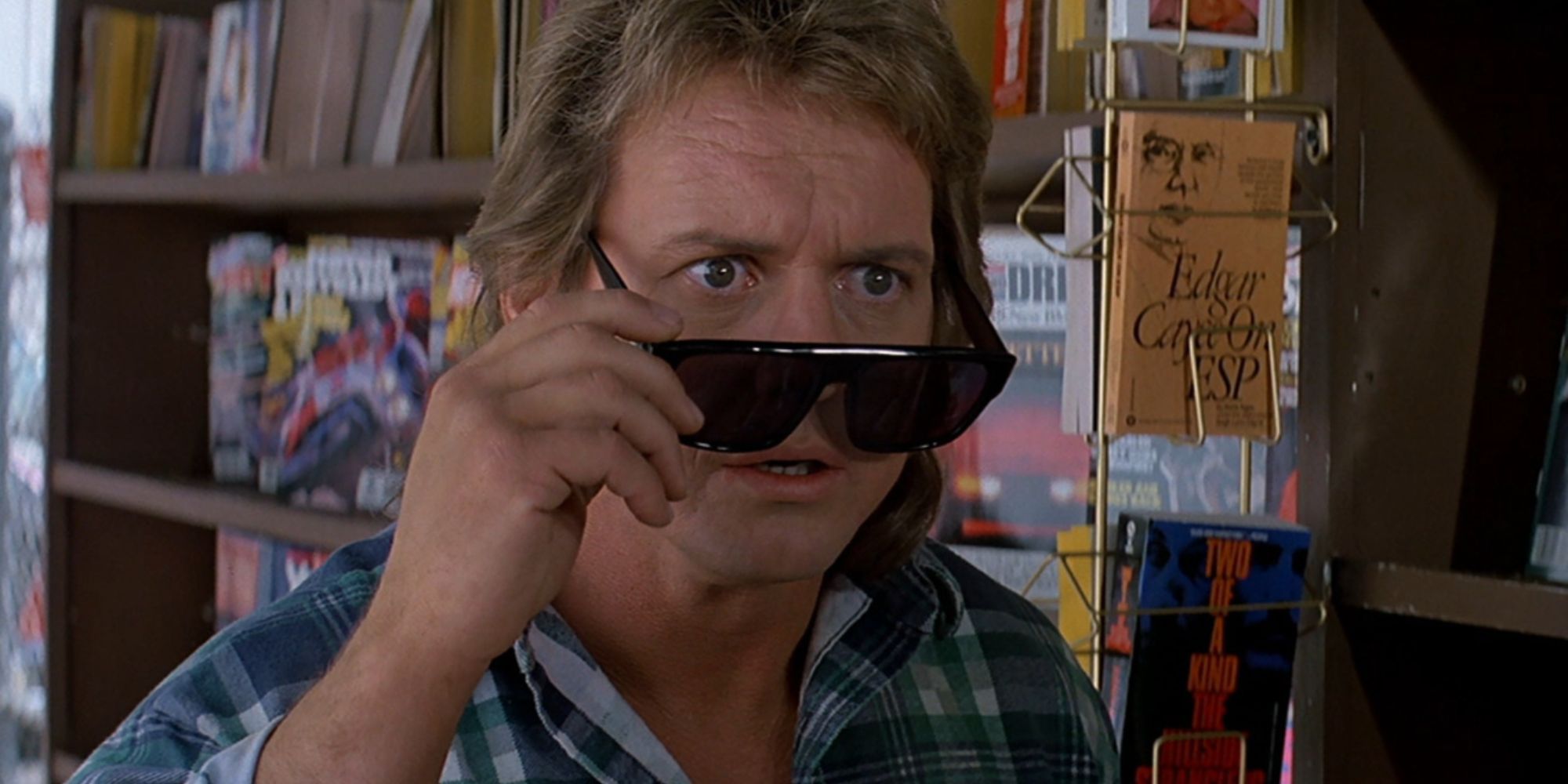 They Live is John Carpenter's sci-fi cult classic about a world secretly ruled by alien overlords. The lead role is played by Canadian professional wrestler Roddy Piper. He's absolutely fantastic in the part. His line about kicking ass and chewing gum remains iconic.
RELATED: Every John Carpenter Movie Ranked from Worst to Best
"Every time I watch the film I'm always amazed at how well [Piper] can actually act. Yeah, the tough guy routine is the easy stuff but for the in-between parts Piper does an outstanding job," said user Lord-Sinestro. "He was naturally quick-witted and naturally charming […] so it's not surprising this translated in the acting realm," added Redditor Stingerc.
2
Bill Burr — 'Breaking Bad' (2008-2013)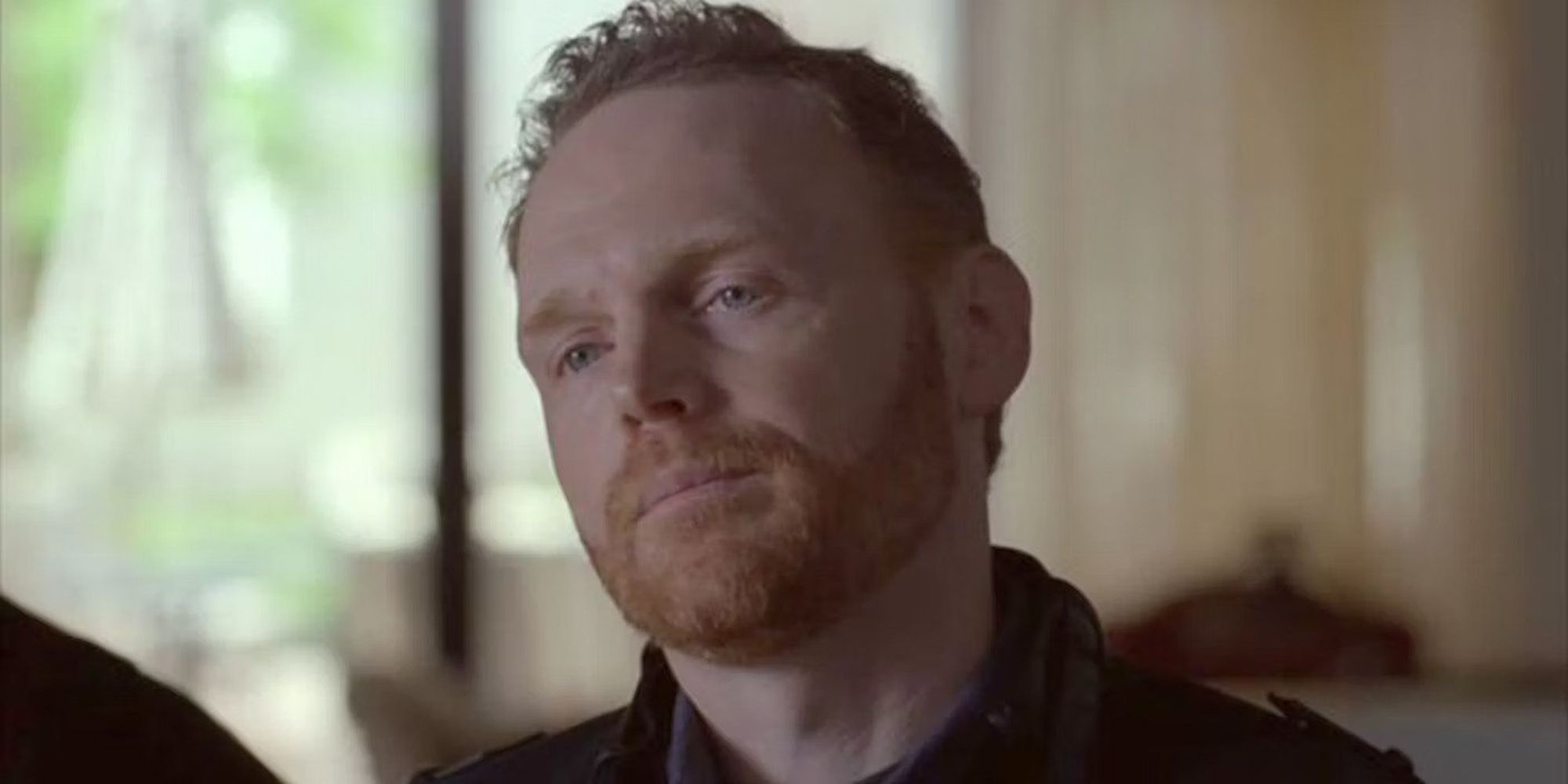 Bill Burr is one of the current era's reigning comedians, but he's also terrific in several acting roles. Chief among them is his turn in Breaking Bad as Patrick Kuby, a resourceful member of Saul Goodman's (Bob Odenkirk) team of fixers and enforcers. Burr nails Kuby's nonchalance toward his criminal activities, and he has several hilarious interactions with the other characters, particularly Huell (Lavell Crawford).
"Bill Burr was great in Breaking Bad," said Redditor Barbossal. "He credits Breaking Bad for opening his career up for more acting roles," said user BroomHill1882. Indeed, since then he's acted in projects like The King of Staten Island and lent his voice to The Mandalorian.
1
Alana Haim — 'Licorice Pizza' (2021)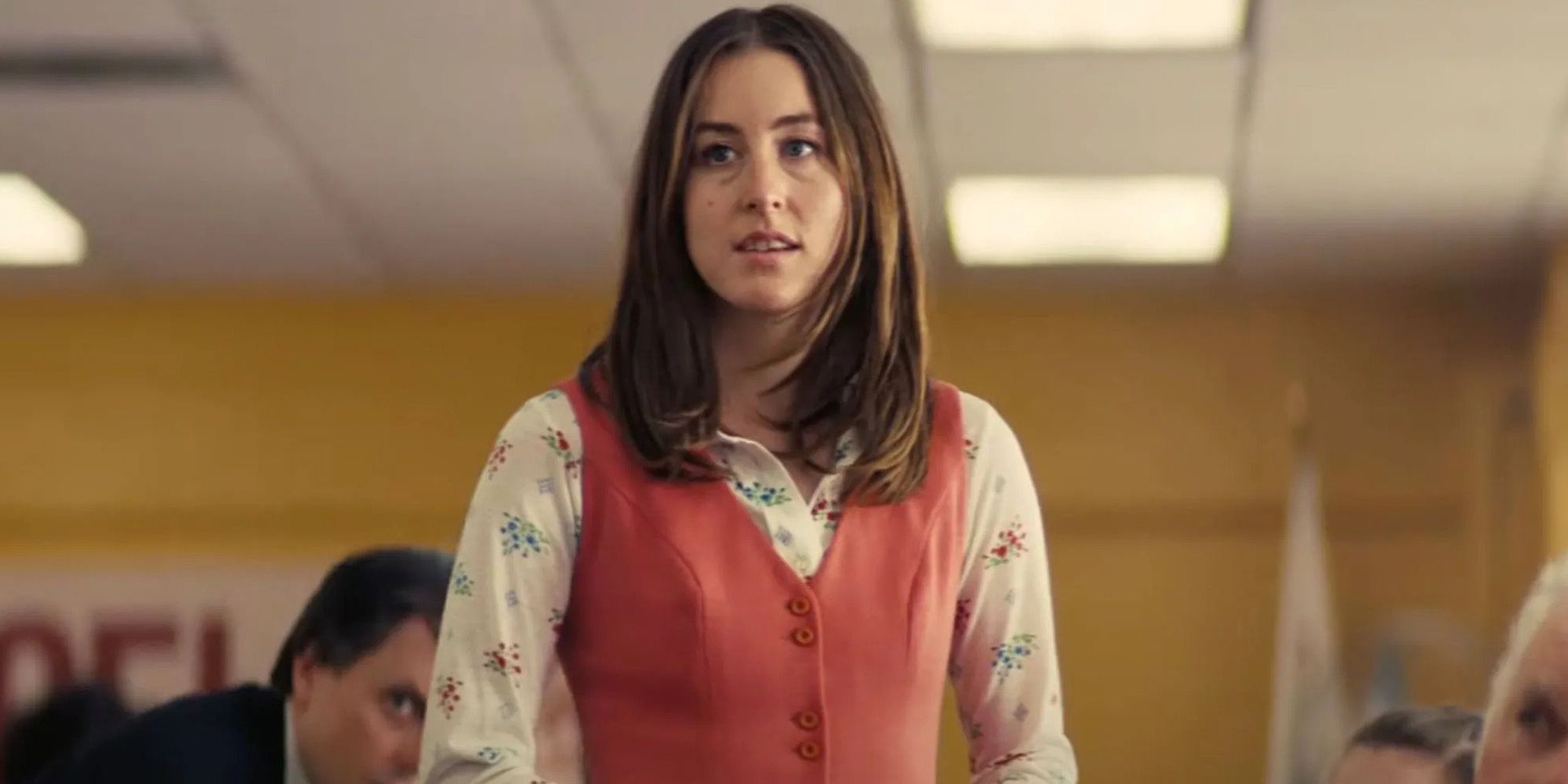 Musician Alana Haim stars in Paul Thomas Anderson's Licorice Pizza as Alana Kane, a young woman navigating the vibrant landscape of 1970s Los Angeles. She's charming and full of life, but also somewhat lost. Her chemistry with Cooper Hoffman's character, Gary Valentine, forms the heart of the film's coming-of-age story.
Prior to this, Haim was known for her work with her sisters in the band Haim, but had not really done any proper acting. It's truly impressive for a debut performance, winning her the National Board of Review's Breakthrough Performance award. It'll be fascinating to see what roles Haim takes on next. "I loved her in that movie," said Redditor Estanci simply.
KEEP READING: Paul Thomas Anderson's Movies Ranked From, Uh, "Least Best" to "Most Best"