When thirteen-year-old Mei (Rosalie Chiang) discovers she has inherited a family curse that turns her into a giant red panda whenever she feels a strong emotion, it causes a rift between herself and her mother (Sandra Oh). Torn between two worlds, Mei is stuck between honoring her family's traditional Chinese heritage, and indulging in the wild boyband-loving time of her teenage years.
Pixar's latest film Turning Red encapsulates the tumultuous mother-daughter relationship brought on by becoming a teenager. At a time of change, Turning Red teaches the importance of growing up while staying true to who you are and where you come from. With all its bickering, banter, and heart, good mother-daughter movies offer a representation of embracing change and all its messiness to find a deeper, more authentic connection with those you love.
Updated on March 17, 2023, by Hannah Saab:
Turning Red gained recognition during the 95th Academy Awards for its Oscar nomination for Best Animated Feature Film (which it lost to Guillermo Del Toro's Pinocchio). It enjoyed the spotlight alongside the Best Picture winner that dominated the night, Everything Everywhere All at Once, which also happens to be an incredible mother-daughter film.
10
'Bend It Like Beckham' (2002)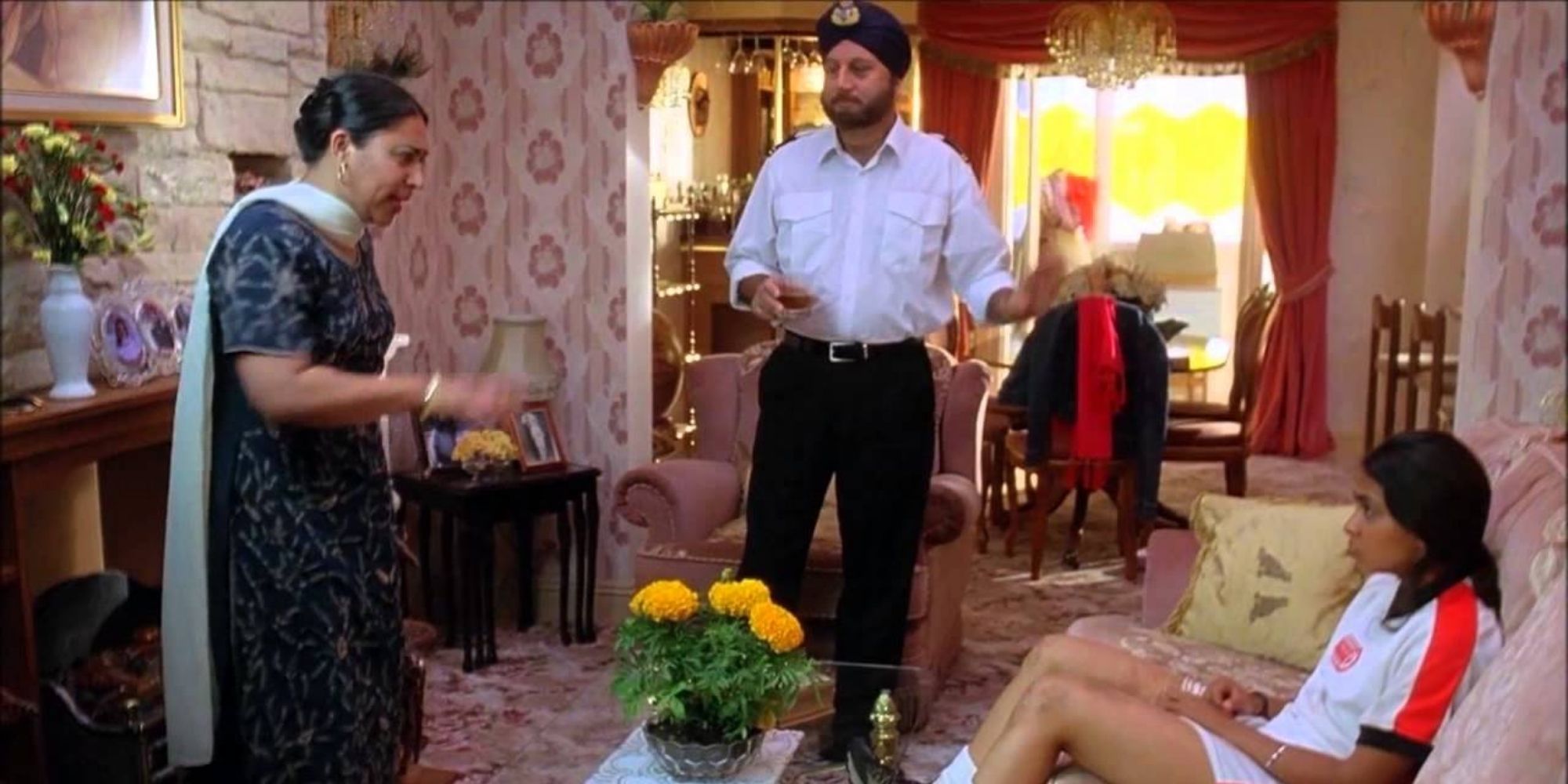 Inspired by her idol David Beckham, 18-year-old Jess (Parminder Nagra) realizes her impressive talent in soccer and joins a semi-pro team. However, when her strict traditional Indian parents find out, they forbid her to play because she's a girl, and so Jess must come up with increasingly elaborate excuses to not disappoint her parents while still following her passion in the unique soccer movie.
Surrounded by rich Indian culture, Jess feels out of place when her dreams don't align with her traditional family's values. Directed by Gurinder Chadha, Bend It Like Beckham is a great exploration of cultural and generational divides and the importance of overcoming the limiting and stereotypical traditionalist aspects of your culture to follow your dreams.
9
'Real Women Have Curves' (2002)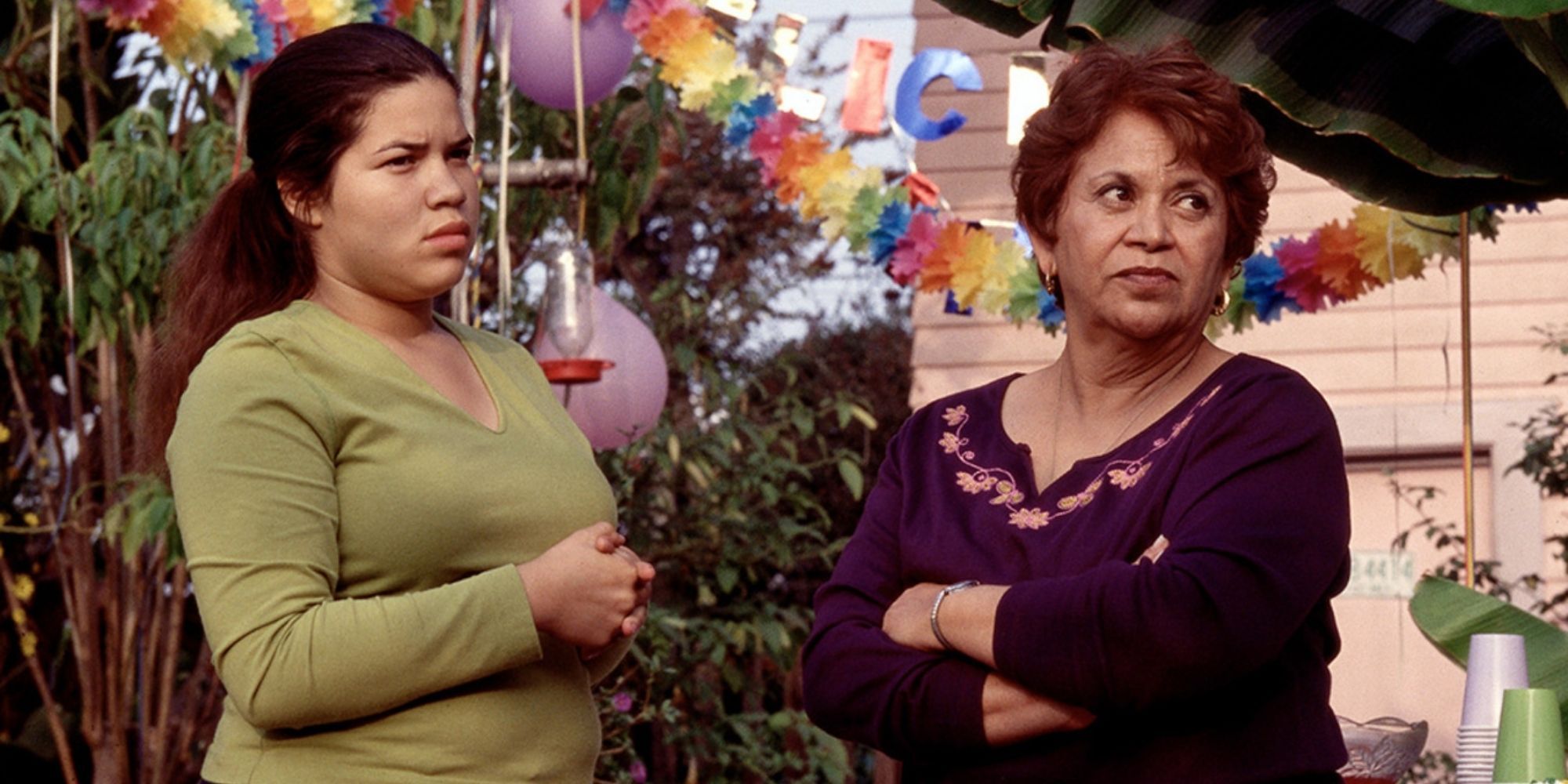 After graduating from high school, Ana (America Ferrera) struggles to balance her dream of attending college and the need to honor her family duties. When her traditional mother Carmen (Lupe Ontiveros) insists on Ana joining the rundown family-owned textile business, Ana must cast her college dreams aside and work with her family to help resolve their financial hardships. But upon learning that she receives a scholarship to Columbia University, Ana must make the difficult decision between helping her family and following her dreams.
Directed by Patricia Cardoso, Real Women Have Curves is a humble coming-of-age story that depicts the messiness of intergenerational conflicts along with the body positivity movement. Despite her mother's constant abuse, Ana learns to be proud of who she is and how she presents herself to the world, carrying her own strength to allow her to follow her dreams. It's a hard-hitting pick among the best mother-and-daughter movies.
8
'Freaky Friday' (2003)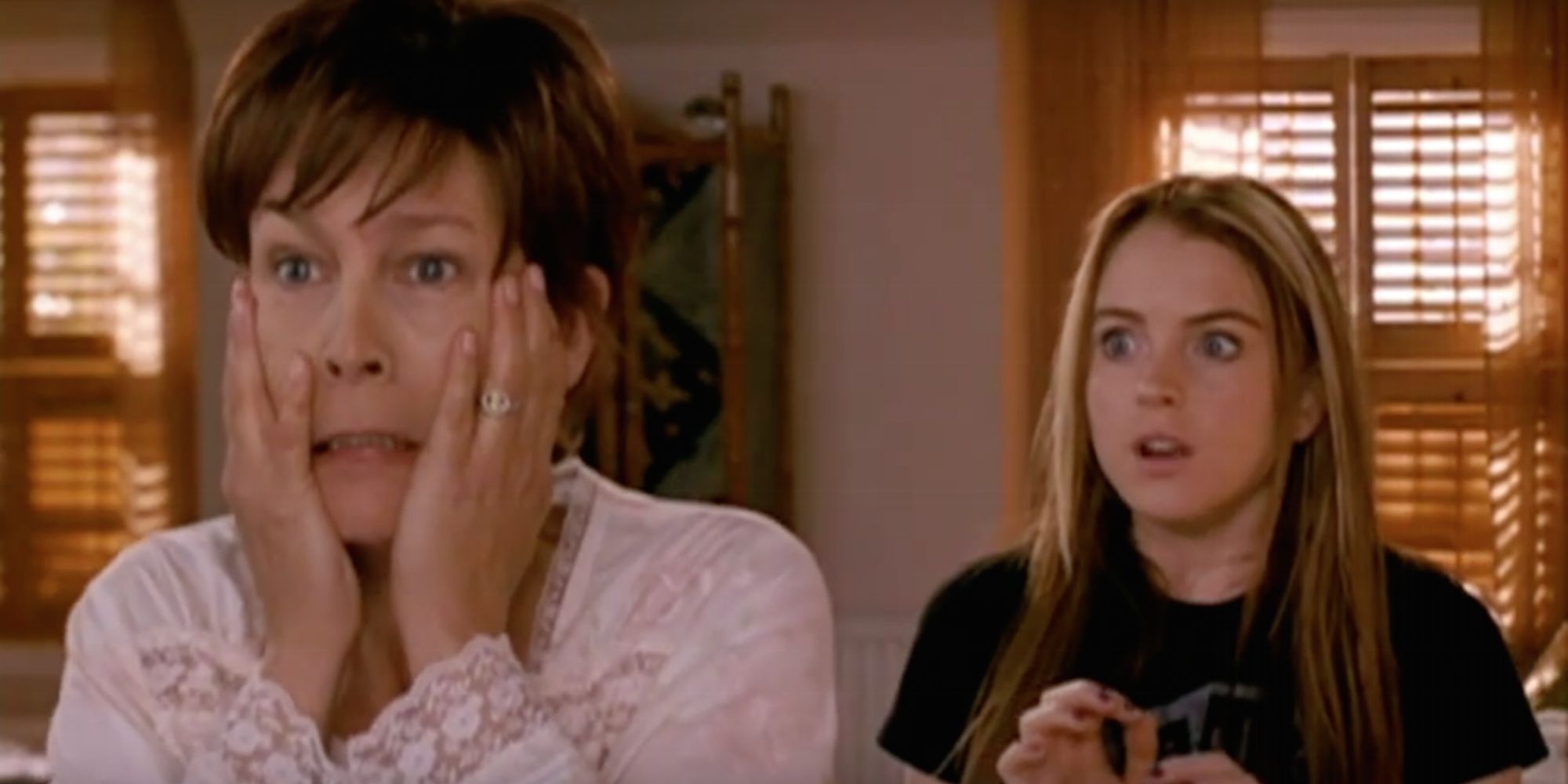 Anna (Lindsay Lohan) and her mother Tess (Jamie Lee Curtis) fail to understand each other, and they always bicker over who has it harder in Freaky Friday. But when a magical fortune cookie switches their personalities, they each get to live a day in each other's shoes and experience how the other person thinks, feels, and lives.
While Freaky Friday has been remade several times, this 2003 live-action Disney movie is an instant classic directed by Mark Waters, who would later go on to direct another iconic 2000s teen film Mean Girls. Waters captures not just what it's like to be a teenage girl but to be the mother of one – viewers looking for mom-and-daughter movie ideas can't go wrong with this one.
7
'Mermaids' (1990)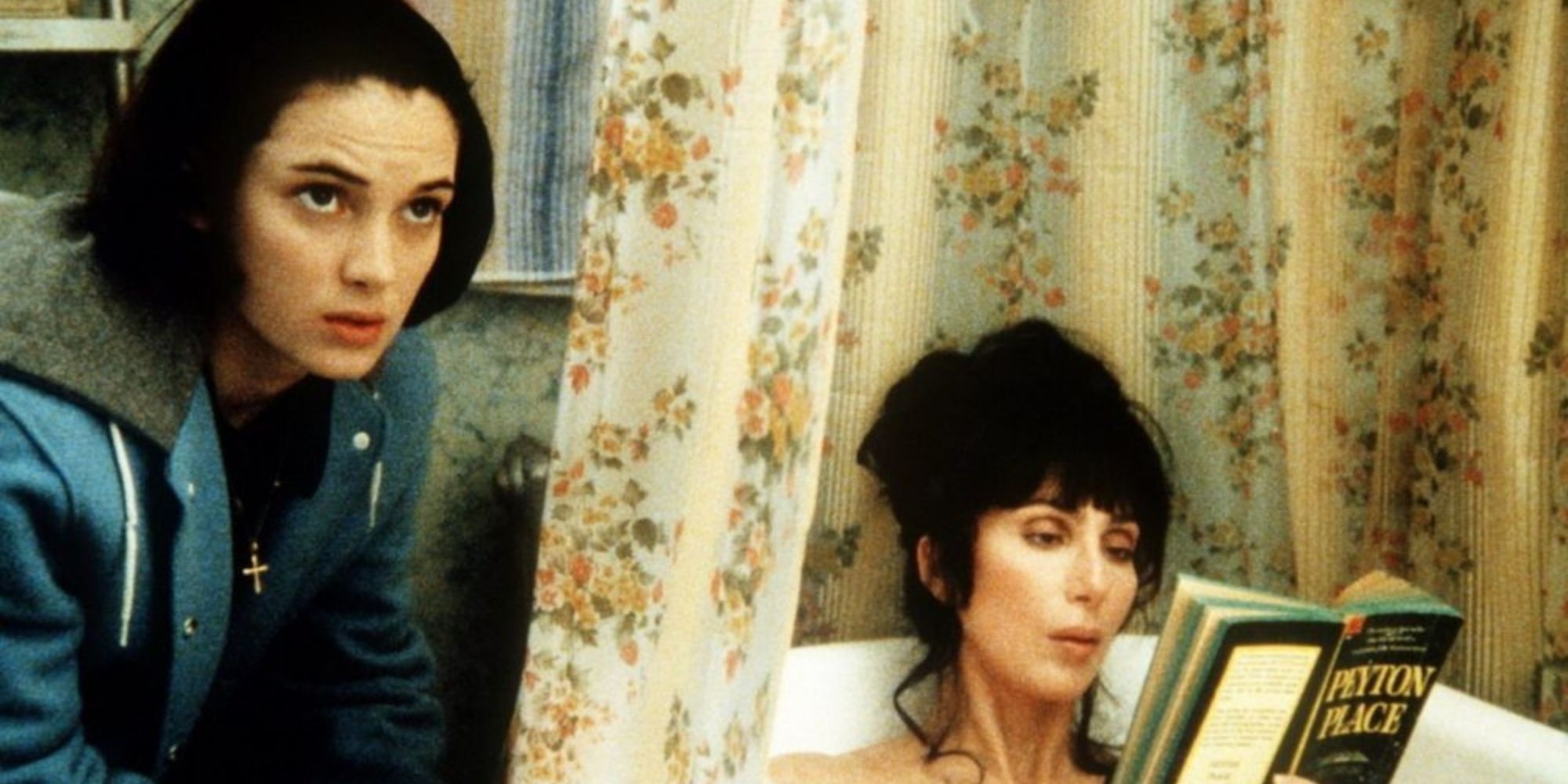 Cher and Winona Ryder play mother and daughter in this great forgotten 90s classic. Mermaids, directed by Richard Benjamin, is a movie about a wacky mother who leads a childish lifestyle and her daughter Charlotte who acts wiser beyond her years. As the family spontaneously moves from town to town, Charlotte hopes that they can finally settle down when her mother begins dating a shopkeeper. But when Charlotte begins expressing her attraction towards an older man, her mother's disapproval causes a rift in the family dynamics.
As both Charlotte and her mother navigate their lives through love, they must learn to accept each other for who they are and realize they are more alike than they think.
6
'Saving Face' (2004)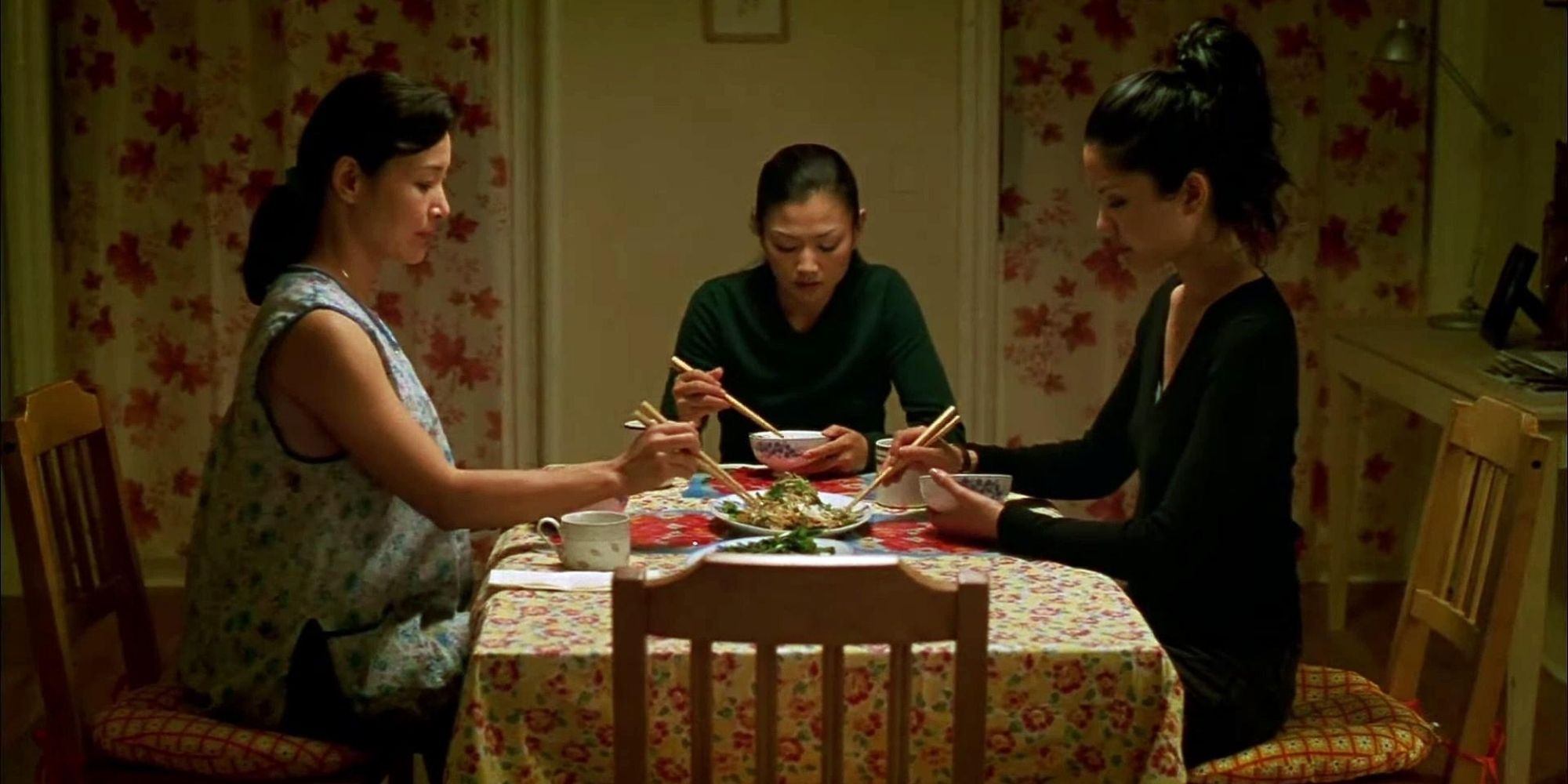 When her traditionalist Chinese mother shows up on her doorstep, Wil's (Michelle Krusiec) life is thrown into chaos as she must balance her two identities. Unknown to her mother who is adamant about setting Wil up with various men, Wil has been in a long-term relationship with Vivian (Lynn Chen). Hesitant to come out to her mother and show her affection for Vivian in public, Wil finds herself at a crossroads, not wanting to ruin the relationship with her mother or her girlfriend.
Saving Face made waves as a Chinese-American film exploring the intersection between culture and homosexuality. The director, Alice Wu, later went on to direct the heartwarming love story The Half Of It.
5
'Brave' (2012)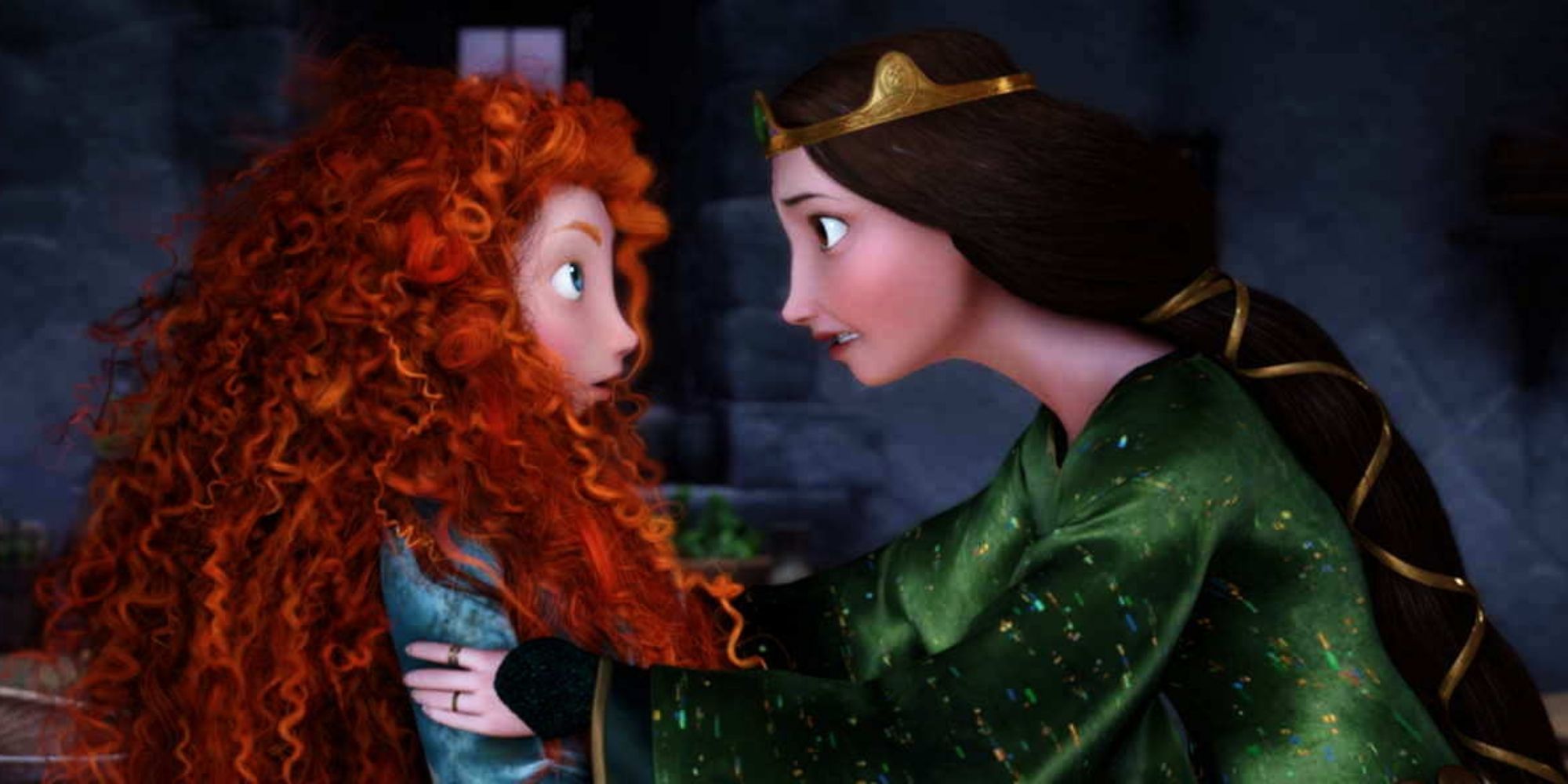 Before Turning Red, there was another Pixar character with wild red hair and a headstrong personality. Set in the Scottish Highlands, Brave follows Princess Mérida (Kelly Macdonald). She's reluctant to follow her elegant royal duties, defies her mother, and is more interested in archery and adventure. So when given a chance to change her fate, Mérida accidentally transforms her mother into a bear. Filled with regret, Mérida must first "mend the bond torn by pride," to break the spell and return her mother into her human form.
Directed by Mark Andrews and Brenda Chapman, Brave's Mérida is a Disney Princess for the modern era. She's headstrong and ambitious and wants to make a change, Brave shows that mothers can learn just as much from their daughters, as they can learn from them.
4
'The Joy Luck Club' (1993)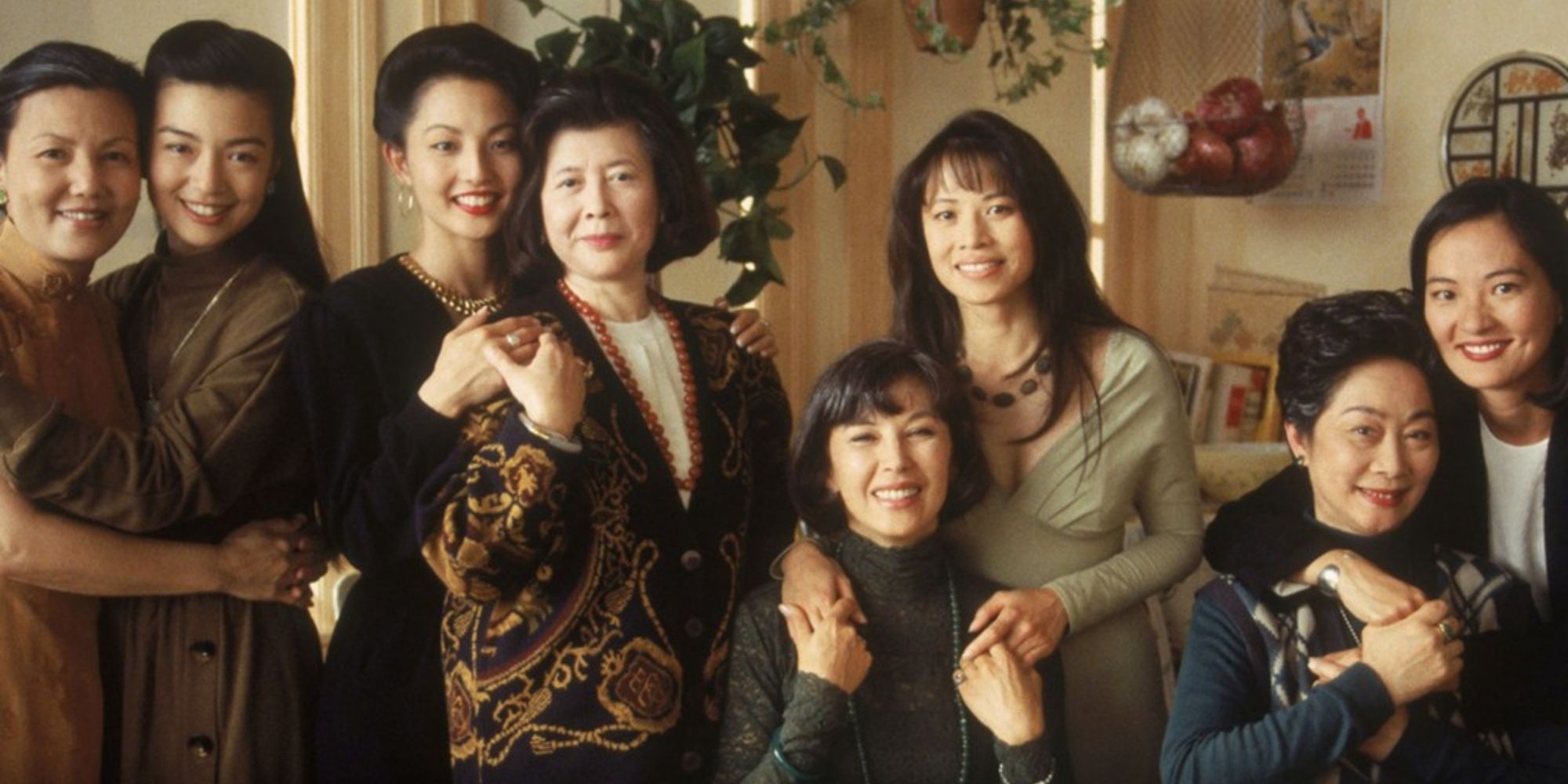 Based on the novel by Amy Tan, The Joy Luck Club follows four Chinese women who fled feudal China and immigrated to America to seek better lives for their daughters. Directed by Wayne Wang, the film is told through a series of flashbacks between the past and present, and it emphasizes an intergenerational clash of cultures as the adult Chinese-American daughters struggle to understand their family bonds and ties to the past.
Echoing the relationships in Turning Red between Mei, her mother, and her ancestry, The Joy Luck Club appeals to a certain experience of intergenerational misunderstandings and the importance of both embracing change as much as you embrace your culture.
3
'Little Women' (2019)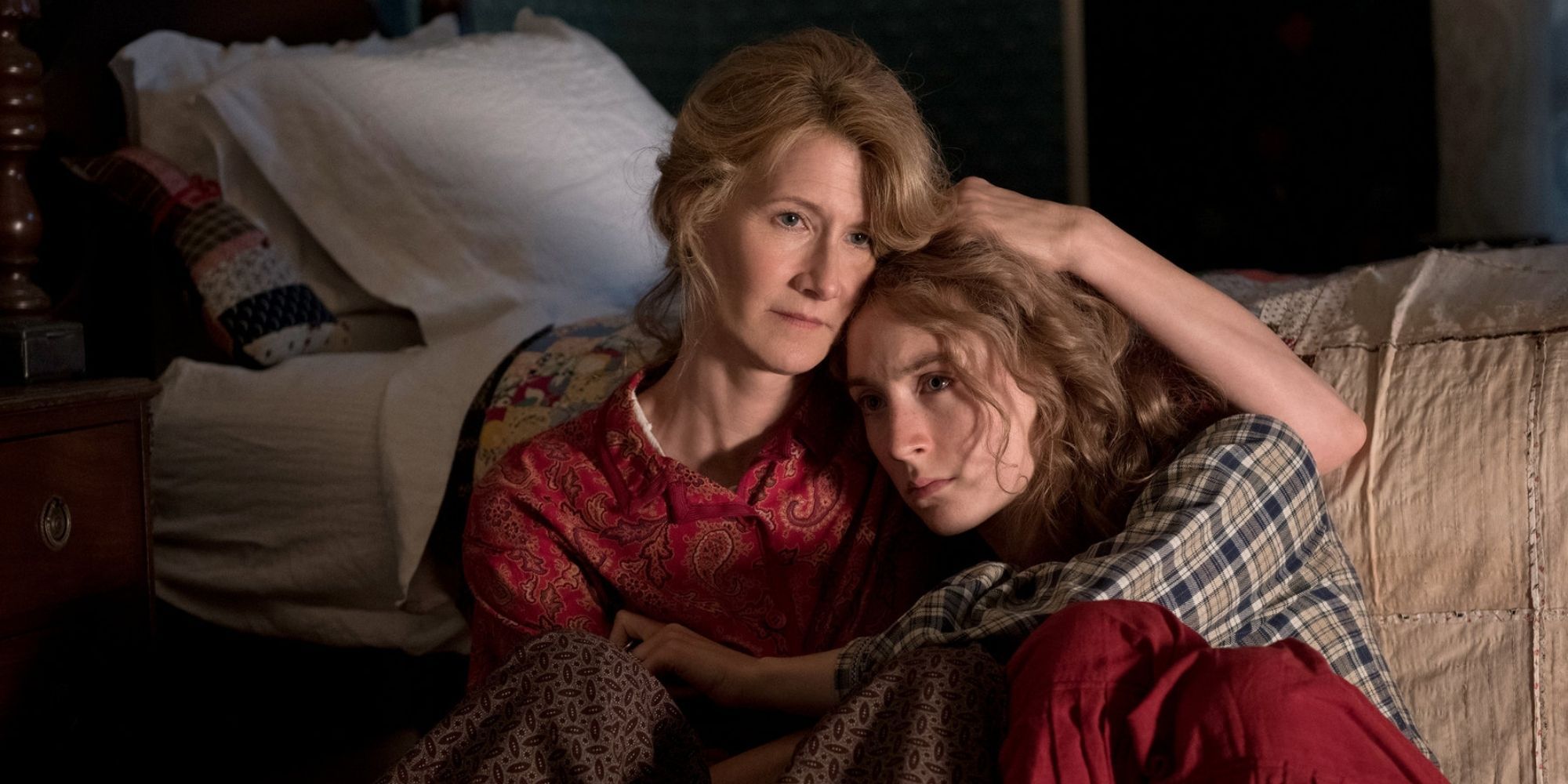 Greta Gerwig's third feature film, Little Women largely focuses on the lives of the four March sisters, each of their unique relationships with their mother Marmee (Laura Dern) reveals how the close bonds of motherhood vary between each of her four daughters. With each daughter having such a strong personality, Marmee supports each of them differently, guiding them in their pursuits.
As Little Women spans several years, Marmee remains a supportive figure in each of her daughters' lives, allowing them the freedom to chase their dreams and make mistakes. The relationship between Marmee and her daughters shows the importance of a supportive and understanding relationship that enables each of her daughters the courage and determination to follow their dreams.
2
'Lady Bird' (2018)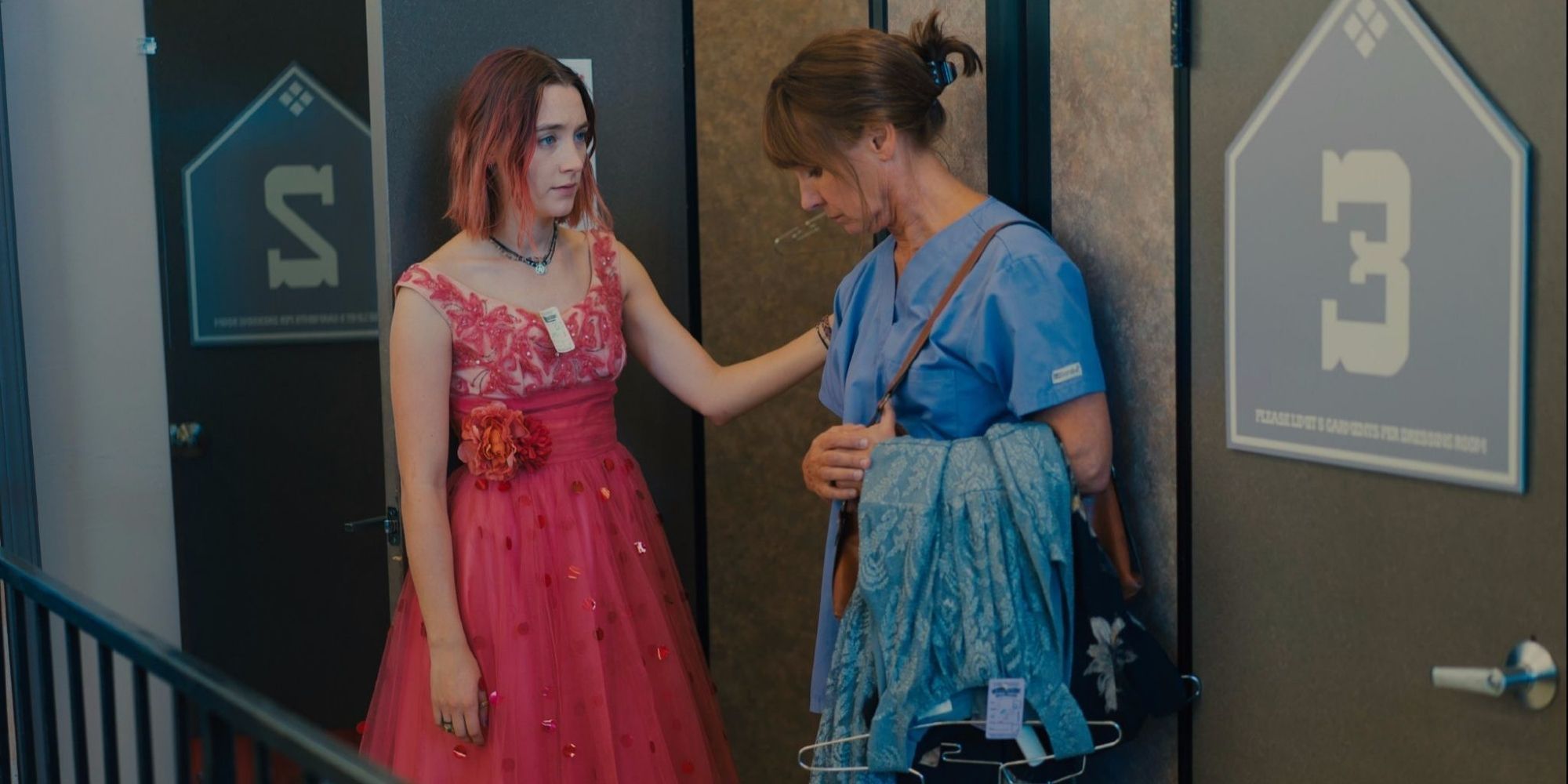 In the first solo outing from Greta Gerwig, Lady Bird depicts the tumultuous relationship between Lady Bird (Saiorse Ronan) and her mother (Laurie Metcalf). Both equally headstrong women with strong personalities, the tension arises between them when Lady Bird considers going to college on the East Coast, away from her hometown of Sacramento.
In its short 90-minute runtime, Lady Bird depicts the chaos of growing up and making your own decisions in love and in life. As Lady Bird rekindles her relationship with her mother, it's about learning to appreciate where we come from, and who and what helped shape us along the way. The heartbreaking coming-of-age A24 film is sure to make audiences shed a tear or two before the credits roll.
1
'Everything Everywhere All at Once' (2022)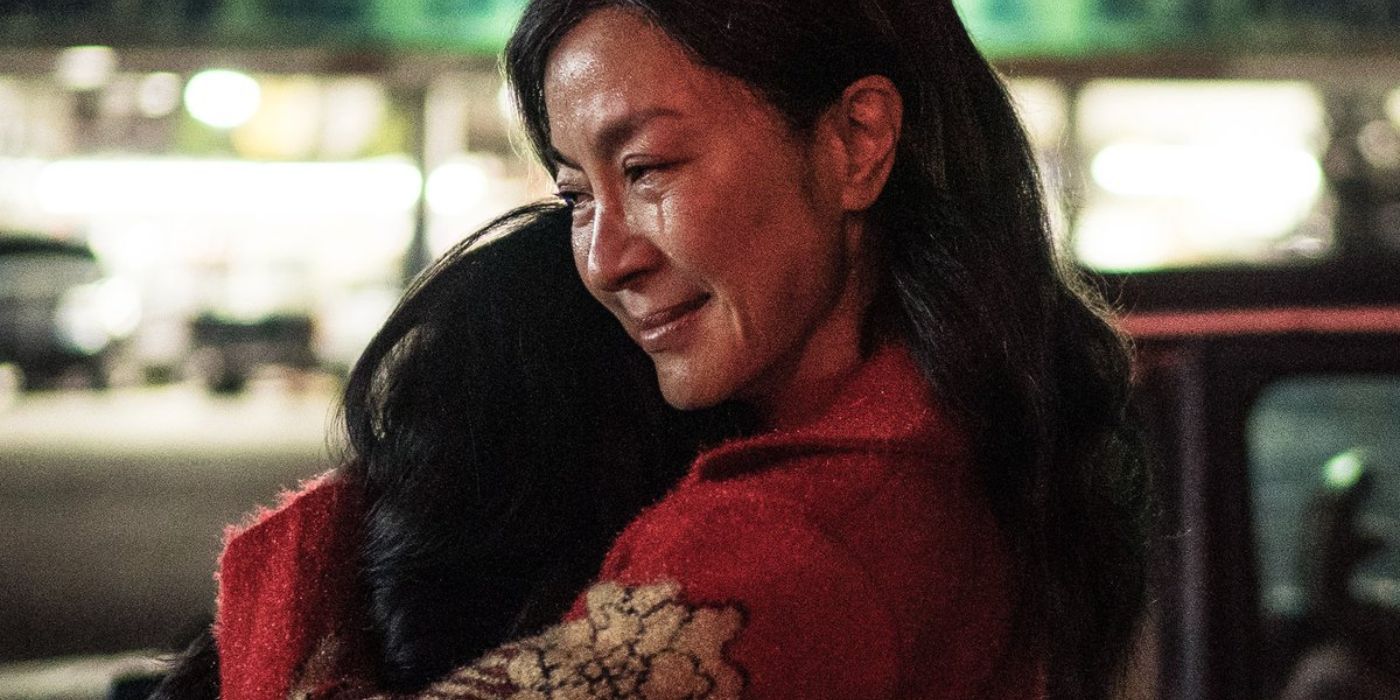 The Daniels' international hit that won seven Oscars (including Best Picture), Everything Everywhere All at Once, is about a lot of things. It's a story about Evelyn Wang (Michelle Yeoh), an aging Chinese-American immigrant juggling her failing business with her complicated marriage. It's about the alternate realities and infinite possibilities that only Evelyn can save from an imminent apocalyptic threat. But most of all, it's about Evelyn's messy relationship with her daughter, Joy (Stephanie Hsu).
The fantastic world-destroying threat that is Jobu Tupaki is also a representation of the intimate mother-daughter relationship and Joy's desperate need to connect with her mother. Evelyn may be around, but she's not really paying attention to how distressed her daughter has become, who wants nothing more than her mother's love. It's a complex and moving story told through an award-winning absurdist action-comedy movie – what's not to love?
NEXT: The Best Genre-Bending Movies Like 'Everything Everywhere All at Once'