Billions is coming to an end after its seventh and final season. With Mike Prince well on his way to forging a presidential campaign and Chuck Rhoades continuing to be hot on his heels, it's always a battle in every episode of the Showtime drama.
While Chuck has been at the center of most battles, working obsessively to rid the country of billionaires who skirt the law to pad their pockets, he isn't the only one embroiled in a personal war. There have been plenty of battles through Billions' seven seasons, some of which seem never-ending. But a few stand out as being the most compelling.
10
Taylor Mason vs. Philip Charyn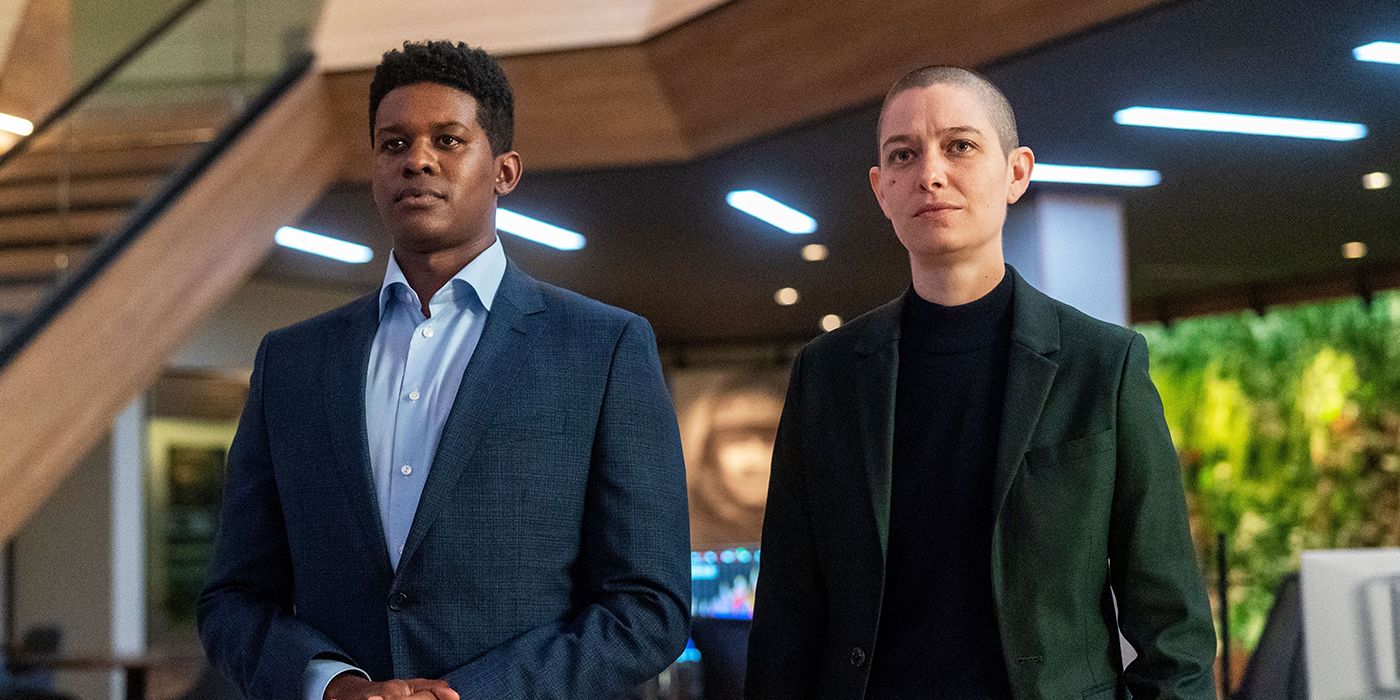 In the penultimate season, Taylor found themselves going toe-to-toe with a recruit. Scooter's nephew Philip turned out to be a fiercely intelligent, resourceful, and talented trader. So much so that it was clear he was gaining favor with the boss, of which Taylor became jealous. They almost made a terrible business move in a frantic attempt to one-up him.
RELATED: 13 Best Shows About the 1%, Ranked by Rotten Tomatoes
The rivalry intensified when Mike revealed that he would be stepping back to pursue his presidential campaign and would choose between the two of them as his successor. After each rallied the troupes, the insults flew. However, the battle ended positively, with Taylor proposing a co-leadership role, recognizing that each of their strengths balanced beautifully with the other person's weaknesses and they should do the job together.
9
Chuck Rhoades vs. Waylon "Jock" Jeffcoat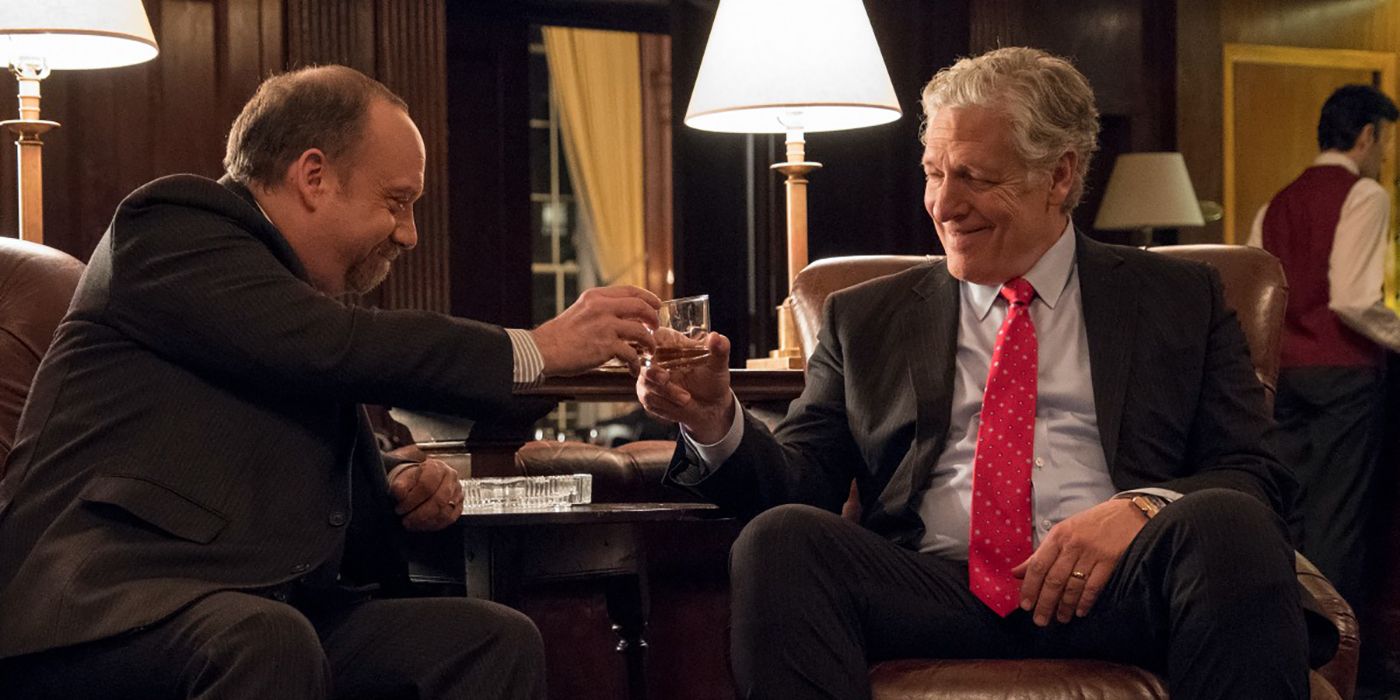 Chuck showed his strategic power with Waylon, the Attorney General of the United States. He double-crossed the man, got him fired and jailed, then swiftly took his job. It was a beautifully staged moment where Jock thought he won, only to see the tables turn against him.
What's interesting about this battle is that it resurfaces in season 7 when a desperate Chuck meets with Jock in prison and offers him an olive branch. If Jock goes on the record saying it was a mistake to get Chuck fired, Chuck will have him released from prison as soon as he gets his old job back. Surprisingly, Jock eventually relents, but having felt the wrath of Chuck, he has nothing else to lose.
8
Chuck Rhoades vs. Daevisha Mahar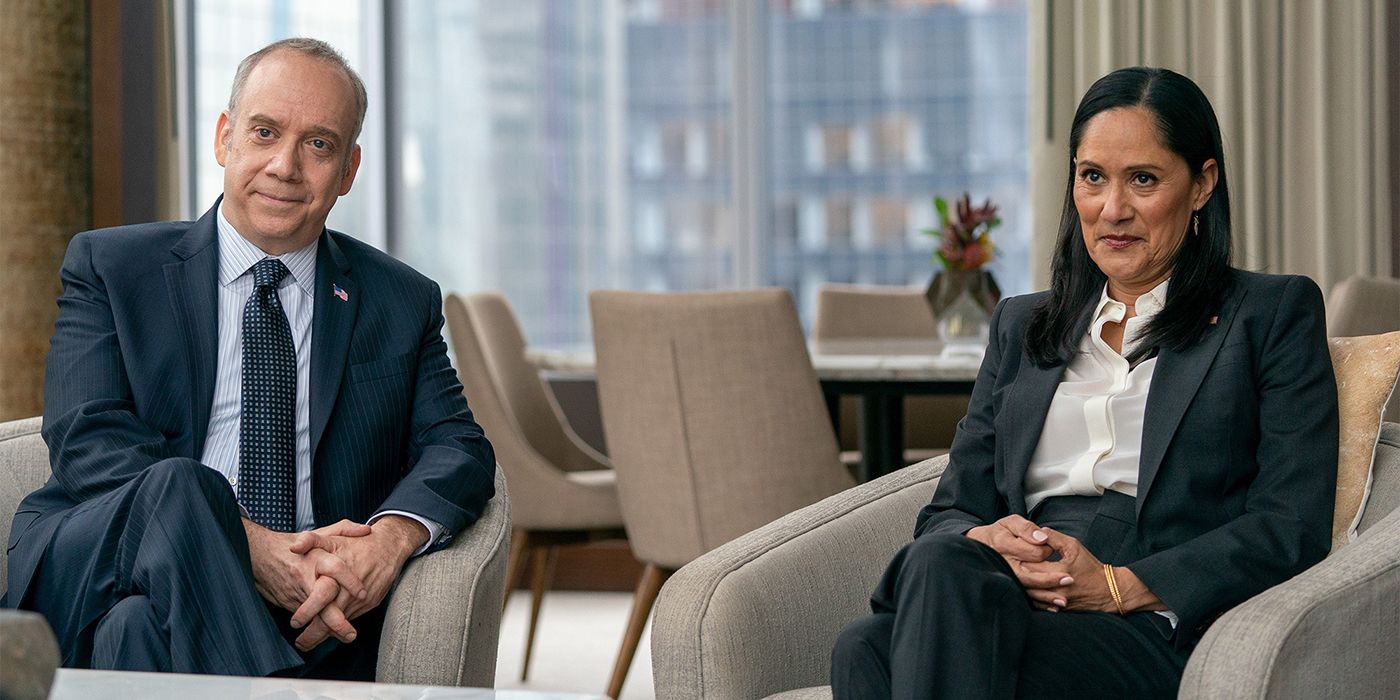 Daevisha, AKA Dave, is one of television's best female lawyers. Chuck recruited her to work with him, pulling her from her lucrative job. She was by his side until Mike Prince got Chuck removed; as second-in-command, she took over. Dave was still on his side, however, working a clandestine operation to expose Mike for his illegal behavior, finally believing that Chuck was on to something.
However, they clashed when Chuck went against her wishes to free himself from literal legal shackles. Chuck and Dave, who first crossed paths when she beat him in court, became foes once again, fighting for power and influence.
7
Bobby "Axe" Axelrod vs. Taylor Mason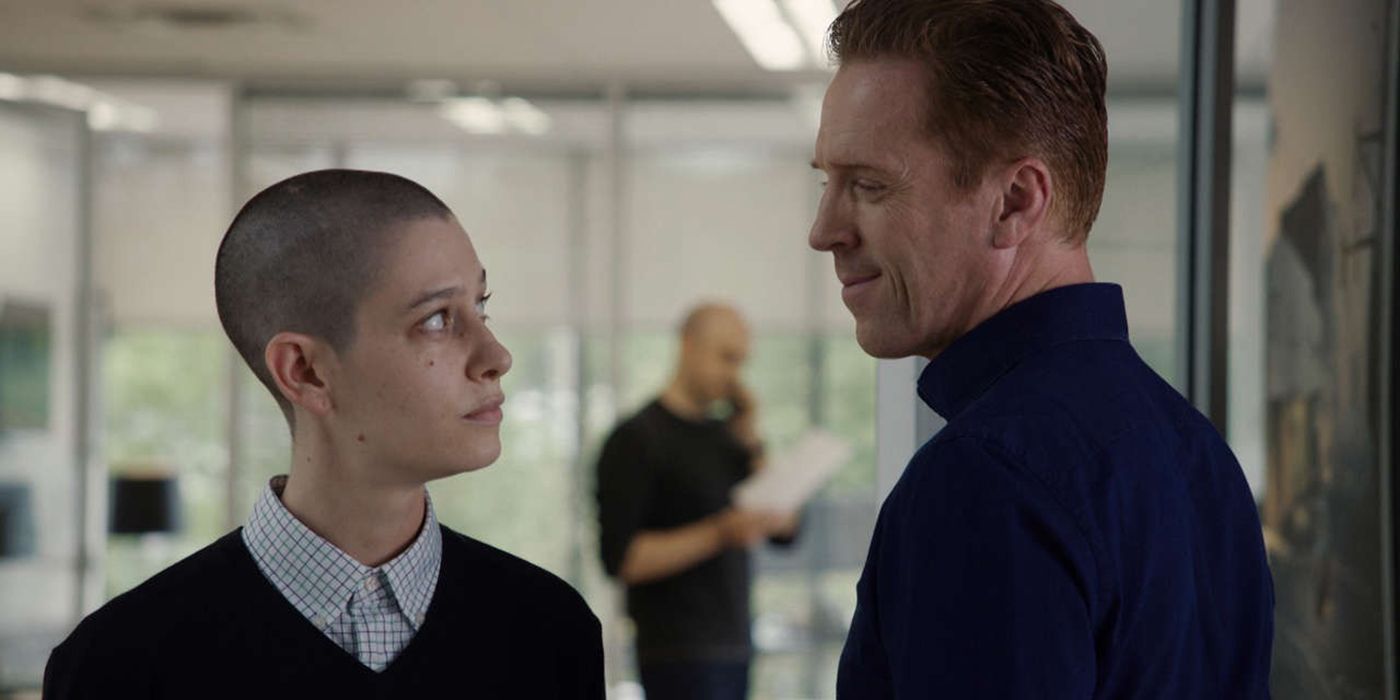 When Axe decided to hire and mentor Taylor, he clearly saw something in them. But Taylor was also ambitious and willing to show their cards, literally. In one gambling scene, Taylor shows they are no slouch and can go toe-to-toe with Axe.
RELATED: 11 Shows About Family-Owned Business Empires, Ranked
Taylor even leaves for a short period to start their own firm, which pits the two once friends against one another. Axe wins in the end, but their battle is compelling because Axe finally meets his match in a young, up-and-coming trader with a sharp mind and solid intuition.
6
Wendy Rhoades vs. Chuck Rhoades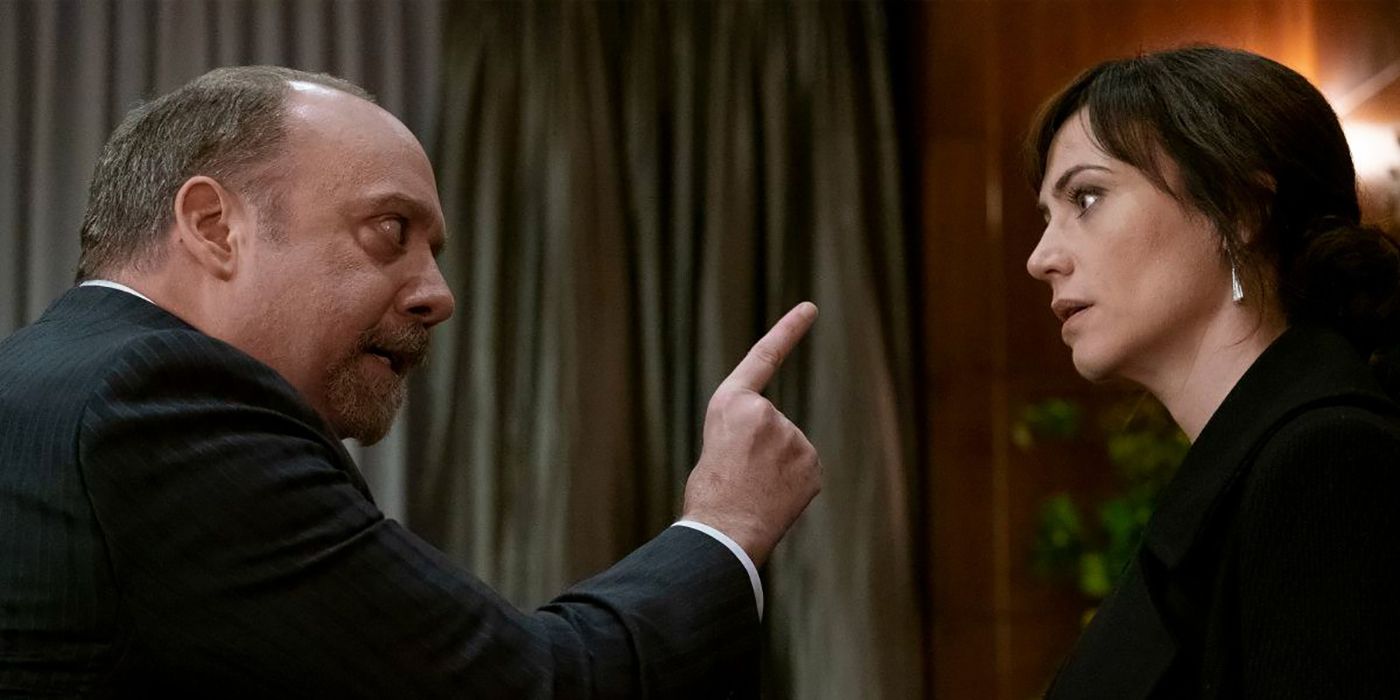 Wendy and Chuck have been on opposing sides for the entire series: first as an infamously bad television couple, then as divorced and amicable but distant former lovers. Wendy no longer puts herself out there to protect Chuck, and Chuck views any harm to Wendy by his political movies as simply collateral damage.
At the height of their issues, Wendy dealt with Chuck's penchant for sadomasochism, obsessive work style, and persistent jealousy of Axe. Meanwhile, Chuck had to relent to his wife's loyalty to Axe and her constant decision to choose her job over him. Watching them try desperately to find common ground only to end up at opposite ends of the fight was a recurring theme for many seasons.
5
Chuck Rhoades vs. Kate Sacker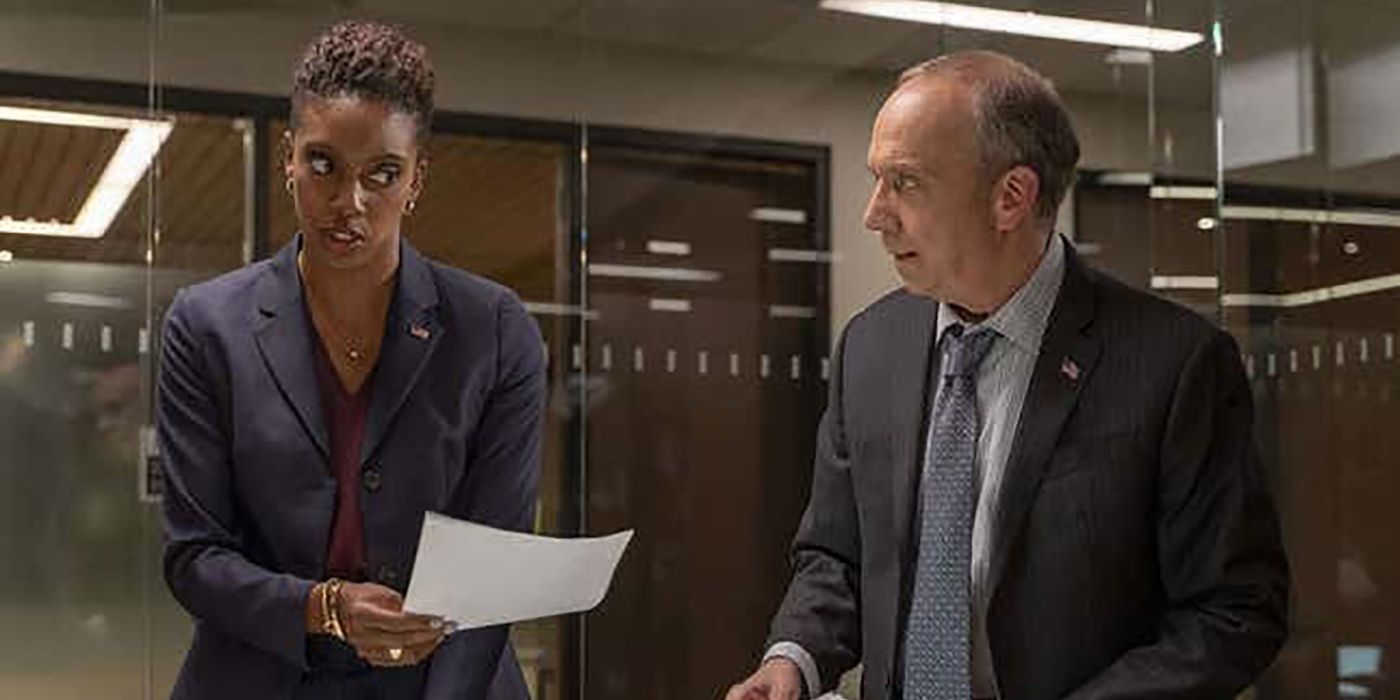 One of the most shocking turn of events in season 6 was Kate's decision to betray Chuck and work for Mike. The billionaire gave her an offer she couldn't refuse, and frustrated with waiting so long to move ahead with her dreams, she jumped ship. "I lost my damn Queen," Chuck said when he discovered what happened, alluding to Kate's importance to him and referencing the constant chess game he was always playing (and her pivotal role in it).
What makes their battle so interesting is that Kate can predict Chuck's next move and true intentions. She knows his strategy and how he thinks and uses it to her advantage, angering yet impressing Chuck. Despite his disdain for her decision, it's clear there's mutual respect between the two, making their battle one of the most interesting to watch.
4
Wendy Rhoades vs. Mike Prince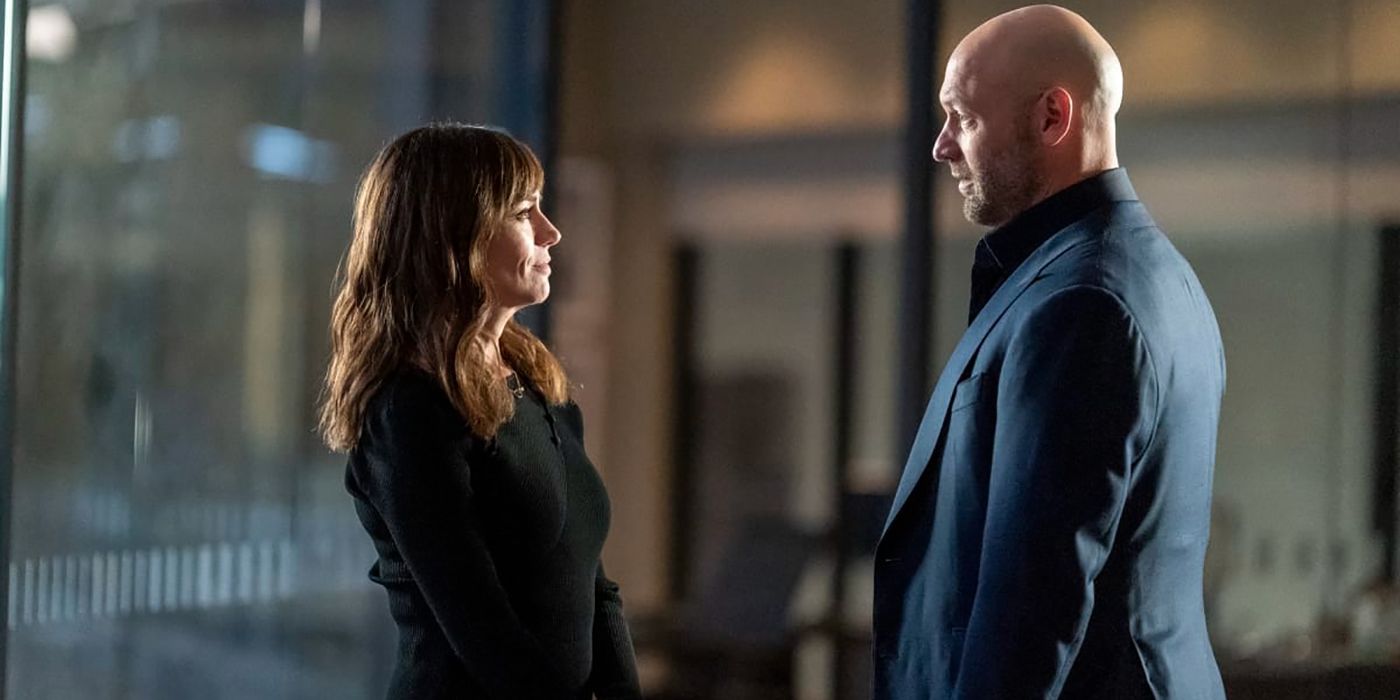 Wendy is a master manipulator who can read people better than they can read themselves. When she realizes Mike is dangerous, she becomes his biggest ally and the only person equipped to take him down. A flash forward suggests she succeeds, with Mike seen throwing furniture into the glass wall of her office, asking why she is so sure he should not be president.
RELATED: 'Babylon' & 9 Other Lavish Movies About That Wild Rich Life
Her actions prove that Mike's biggest mistake may be believing he is above her intellect and intuition. This makes their quietly brewing battle likely one of the most significant on the show.
3
Chuck Rhoades vs. Mike Prince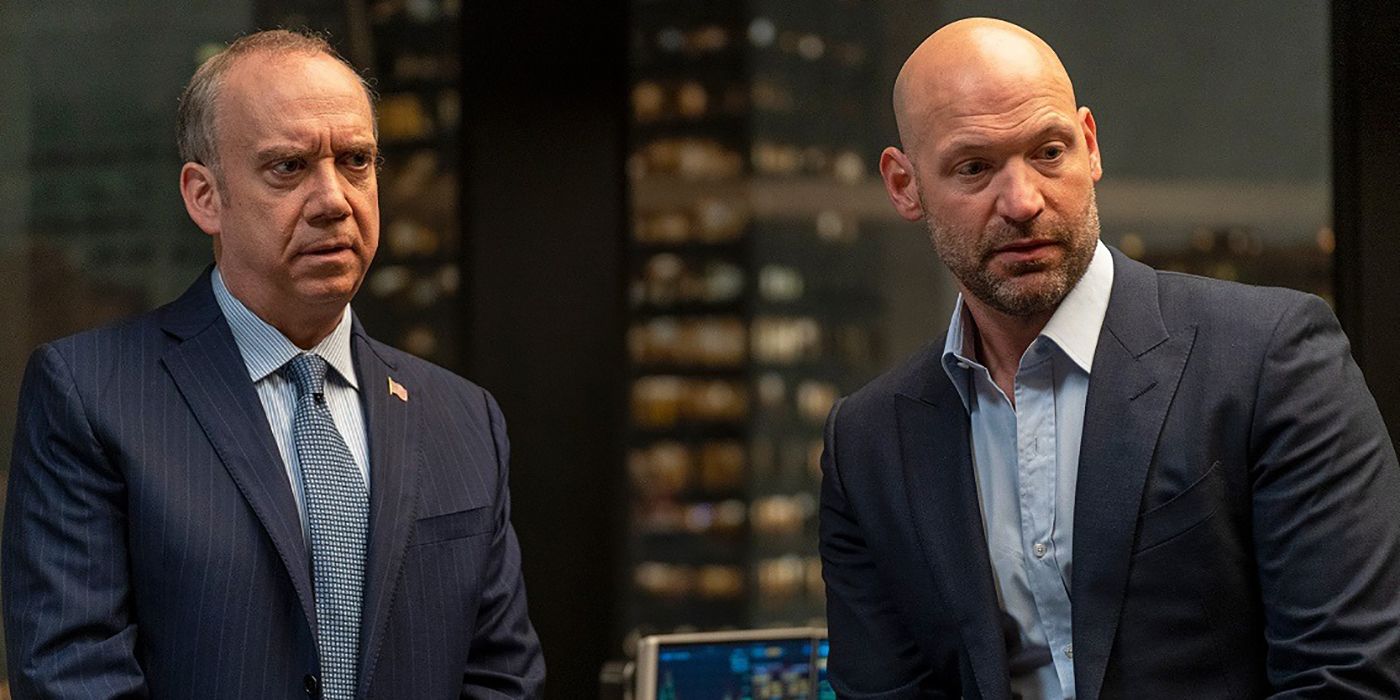 Without Axe in his crosshairs, Chuck needed a new obsession: enter Mike Prince. Mike is among the worst characters in Billions because he purports to be a stand-up pinnacle of society who looks out for others. Just as cunning and calculated as Axe, however, Mike wants his hands in everything. The more he grabs for, the more Chuck finds loopholes, uses his connections, and crafts ideas to stop him.
Chuck stages everything from a protest in the streets to a raid looking for hidden cryptocurrency to finally put a nail in Mike's coffin. Still, Mike is so narcissistic that he's willing to lose billions to make Chuck look ridiculous. It isn't enough to cut off the head of the snake, he says; he needs to eat its heart, too. This fearlessness both men exhibit is what makes their battle so dangerous.
2
Bobby "Axe" Axelrod vs. Mike Prince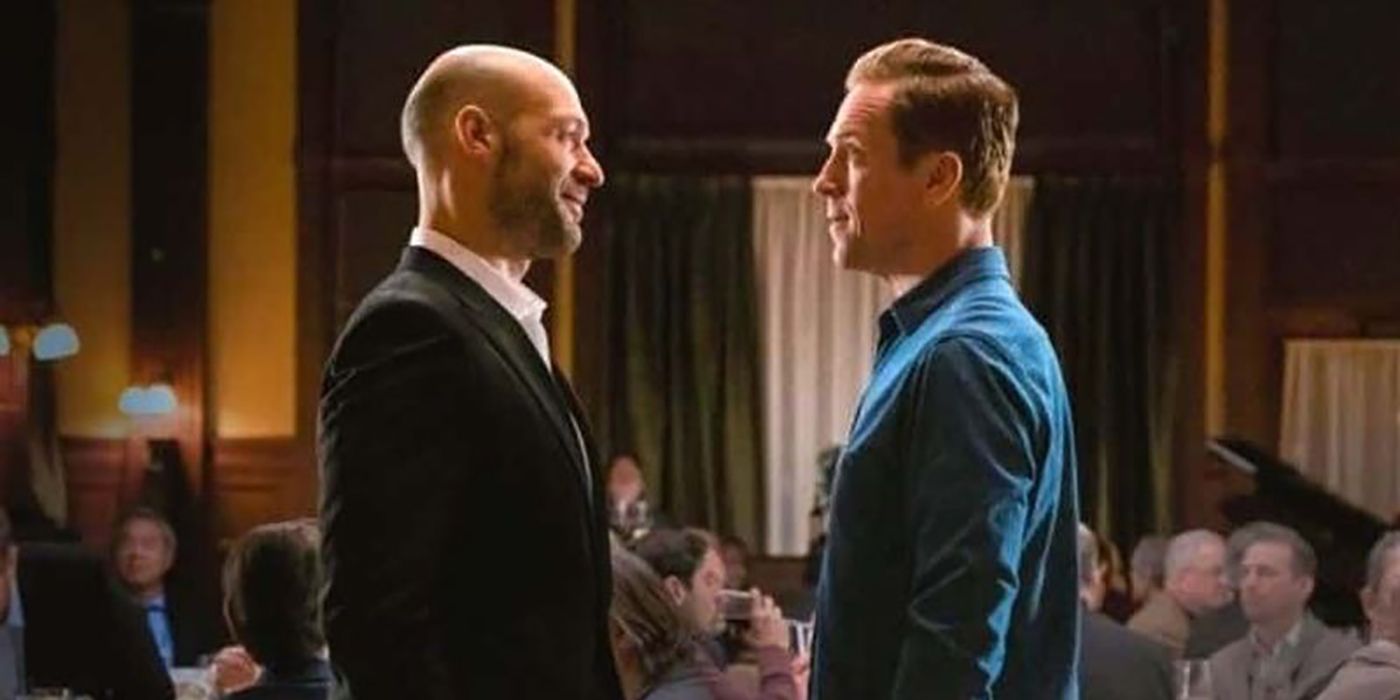 As two of the wealthiest characters on television, Axe and Mike's battle came to a head at the end of the sixth season. While it might seem over, theirs is bound to be one of the biggest battles in Billions. Axe seems uninterested in getting involved with stopping Mike, despite urgings from his former staff.
But Billions fans know that Axe likely won't sit idly by. Chances are, he has a play in the works to ensure Mike gets a taste of his own medicine. Axe and Mike's battle might have gone quiet, but it probably won't stay that way for much longer.
1
Chuck Rhoades vs. Bobby "Axe" Axelrod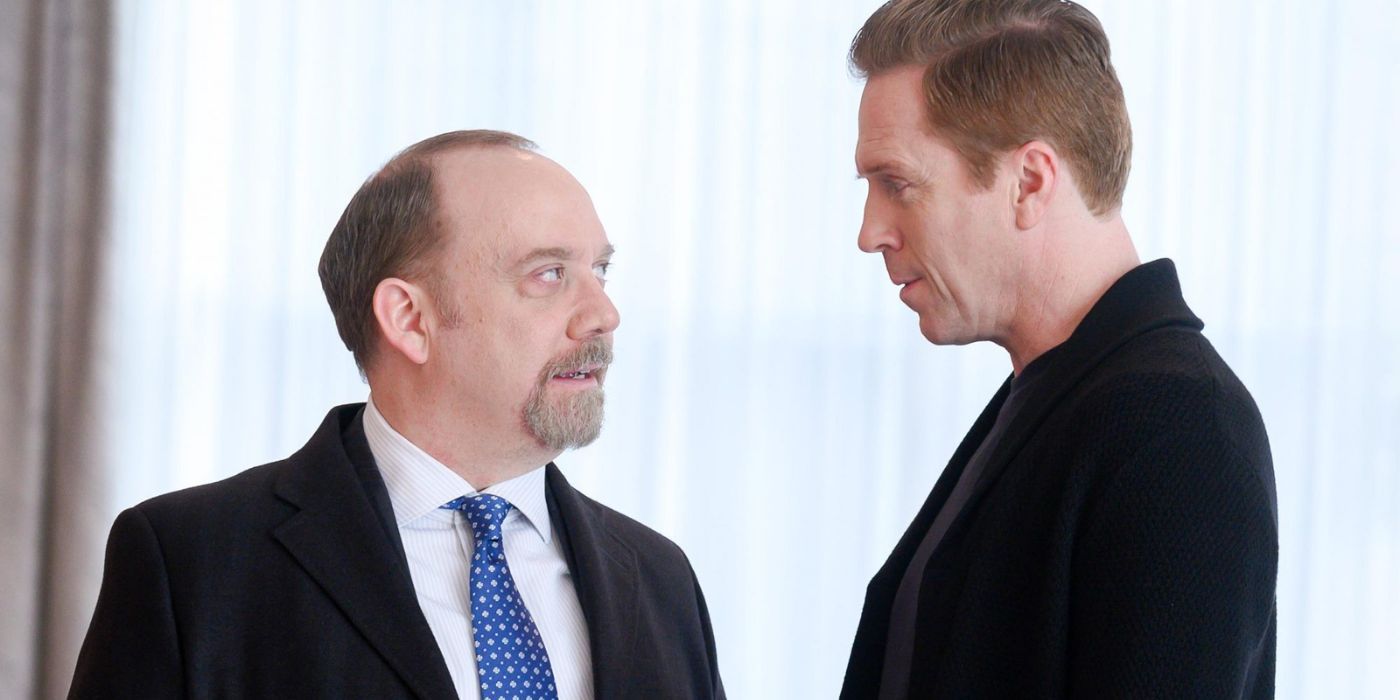 The battle between Chuck and Axe was central to the story for much of the series' run. Chuck became so obsessed with taking down Axe, and Axe obsessed with mocking Chuck, that the two grown men resorted to acting like children. Except they were children with seemingly limitless power, resources, and money.
The battle fueled discord between Chuck and Wend and Axe and his wife, Lara, ultimately leading to both couples' divorces. They destroyed families and political and legal careers, embarrassed friends and family members, and left destruction in their wake. While Chuck might have come out victorious, he continues to feel the effects of what Axe did to him long after.